With just a few weeks until Christmas, the shopping season is in full swing, and the stores are jam-packed with people vying for the latest gadget for their loved ones.
But what if you're like me–and don't like shopping, especially with so many crowds? No need to despair! You can take care of your Christmas list with one of these homemade gifts from the comfort of your own home.
Here are my top 10 homemade gift ideas for almost everyone on your list (all from the Keeper of the Home archives!):
For Your Grandmother, Mom, Aunt, Neighbor, Co-Worker or Your Child's Teacher
Herbal Honey: Flavored honey is delicious yet simple–and looks oh-so-gourmet. In this tutorial, Meg shows you how it's done.
Simple Holiday Potpourri: Nothing says Christmas like potpourri. This used to be my go-to gift for my grandmother, but I'll be honest: I used to get the overly-sweet fake stuff from the store. In this tutorial, Brandy shows you how to take that age-old grandma gift and step it up a notch.
Homemade Foaming Hand Soap: This was my family's Christmas gift for so many women in our lives last year. You can tweak the scent to go with your loved ones' favorites, or go with the basic holiday peppermint. We're pairing homemade foaming soaps with homemade body scrubs (see below!) and homemade bar soap purchased from a local crafter for our gift baskets this year!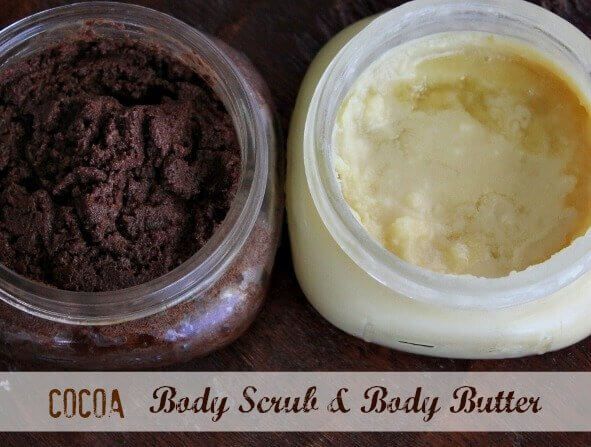 For Your Sister, Cousin or Friend
Homemade Cocoa Body Scrub and Body Butter: I'm using the eBook Simple Scrubs to Make and Give (by our very own Keeper of the Home contributor, Stacy Karen!) to make body scrubs for many women in my life this Christmas! This tutorial by Brandy gives you a simple recipe for both cocoa body scrub and body butter–that I guarantee will be much healthier for your skin and lighter on your pocketbook than anything you'll buy at Bath & Body Works!
Homemade Hard Lotion/Lip Balm: This is another one that looks like it would be hard, but Stephanie makes it look simple in this tutorial! If you bought a Healthy Living eBook Bundle a few weeks back, you should have all the instructions laid out for you in the My Buttered Life eBook, and you can buy MadeOn's kit with all the ingredients here.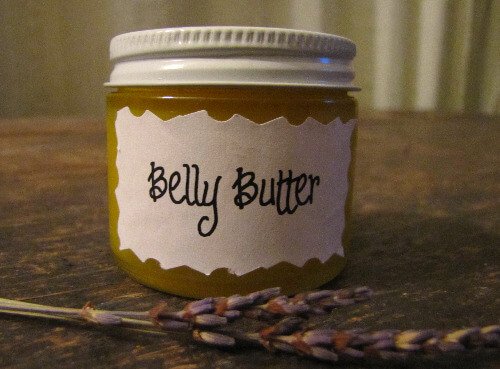 For Any Pregnant Mama
Homemade Belly Butter: That expectant mommy friend or relative of yours is probably not only suffering from seasonal dry skin–but she is most likely itchy all over her belly from stretching skin. I would have been delighted if someone had given me homemade belly butter when I was pregnant!
For Your Friend Who is Closer Than a Brother Sister
Homemade Cloth Pads: Like cloth diapers, cloth pads can be a pricey initial investment. Is the price tag keeping your bestie from making the switch? If you have a friend who is so close she tells you when Aunt Flow has arrived–and you know she uses cloth pads–then I bet you she would love some handmade ones. Pull out some pretty fabric and sew her some! In the least, it will be an unique gift that she'll never forget!
Homemade Organic Herbal Salve: Here's another one that you may not want to give to just everyone, but if you have a close friend who is building her natural medicine cabinet, then I imagine she would be excited to get a homemade salve.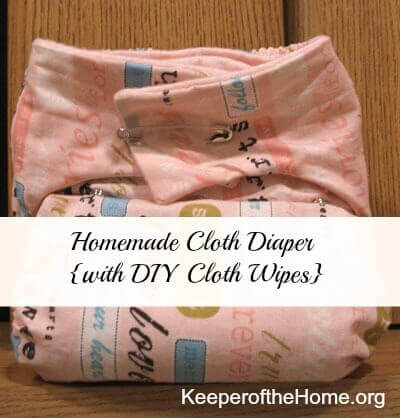 For Any Baby in Your Life (or their parents)
Homemade Cloth Diaper with DIY Wipes Solution: Buying for babies can be almost as hard as buying for men. My husband and I are having a hard time coming up with gifts for our 3 month old this year because her two big sisters already have everything she could ever want or need!
When I first started cloth diapering, I asked my family to gift me diapers for Christmas–and I ripped into the packages just as excitedly as any other gift I received. Gifting a homemade diaper that you've obviously spent time crafting will warm a new mama's heart–and provide a much-needed gift her for her baby.
(Just make sure this mama uses or is interested in using cloth diapers. This would, er, not be a good gift idea for my sister!)
Homemade Diaper Rash Cream: This is a gift that any baby can use–no matter if their parents diaper them in cloth or sposies. Stephanie makes her homemade diaper rash cream look easy. Place it in a pretty jar, top it with a ribbon and you have a fancy-looking baby gift that took barely any time to make.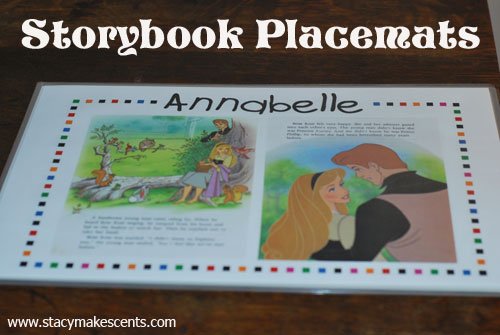 Bonus: For the Kids
Storybook Placemats: I'll be honest: We buy all of our children's gifts. We give them each three , and I'm just not crafty enough to fashion even a basic wooden rattle for the baby. However, Keeper of the Home contributor Stacy Myers has a storybook placemat tutorial that I think even I could do! A set of these might even be fun to make with your children for their cousins and friends!
What about hubbies? Dads?
Well….they are just hard to buy for! You may want to brave the crowds-or hop on Amazon to get some gadgets after all. 😉
(Stephanie's note: The one homemade gift I've come up with for men is probably too obvious… food! Homemade chocolate truffles, peppermint bark, peanut butter cups, any sort of sweet treat. Another fun idea is beef jerky. I did this once and my hubby loved it!)
Need even more homemade gift ideas?
Check out :
Homemade isn't for you? Don't forget to check out our Christmas Gift Guide! It's not too late to order!
What are your favorite homemade gift ideas?