11 Simple, Homemade Gifts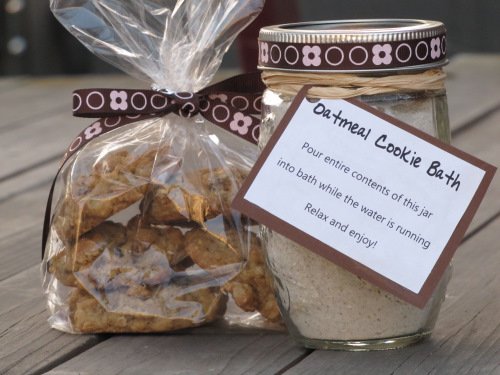 As 2011 comes to an end, we're sharing helpful lists to help you save money, stay healthy, get organized, creatively repurpose, frugally gift-give, intentionally celebrate and more in our "11 Things for 2011" series throughout these holiday months.
Written by Stacy Karen, Contributing Writer
Homemade gifts are my favorite gifts to give and receive. A present that is made by hand communicates love and thoughtfulness, showing the recipient they are worthy of your time and energy.
One downside to giving homemade gifts is that it can be time consuming. It's easy to become stressed and overwhelmed with projects piling up as Christmas approaches.
Today I'd like to share eleven simple gifts that can be put together in under an hour (some in just a few minutes):
1. Extra-Rich Body Butter
Once the ingredients have been gathered, this body butter takes very little time to make. It is extremely emollient; perfect for those with dry skin.
Ingredients:
2.5 ounces cocoa butter
1 tablespoon coconut oil
2 tablespoons sweet almond oil
1 tablespoon Avocado or jojoba or olive oil
1 tablespoon (1/4 ounce) grated beeswax (If you prefer a firmer body butter, or live in a very warm climate, increase the beeswax by 2 teaspoons, or more if needed.)
In a heavy saucepan, melt all of the ingredients over a low heat. You may also place ingredients into a heatproof bowl and set over a pan with two inches of boiling water (or use a double boiler).
Once melted, pour into a clean jar and allow to cool completely before capping tightly. This amount fits perfectly into a wide-mouth, pint-sized mason jar.
2. Nourishing and Fragrant Body Oils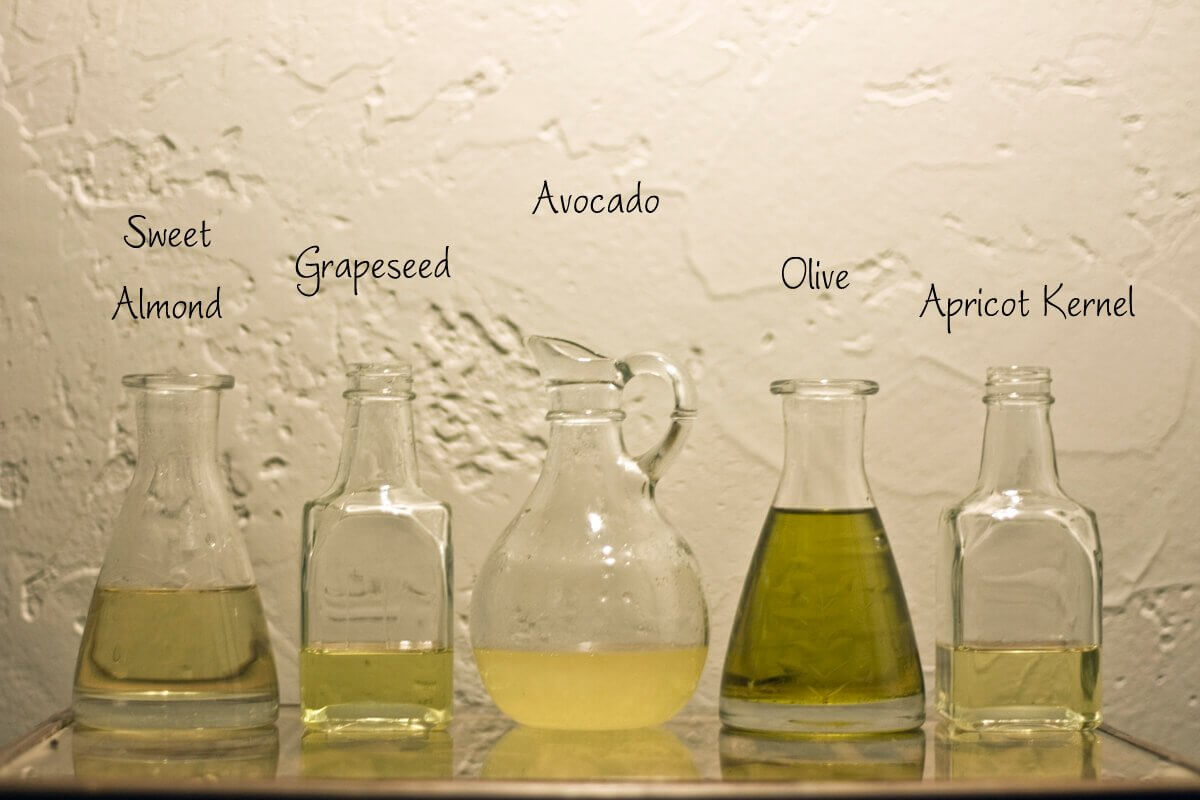 Source: crunchybetty.com via Stacy on Pinterest
;
Fragrant body oils can be made in about 2 minutes! They are excellent for dry skin and smell delightful.
Follow Crunchy Betty's instructions (I did last year) and you will have a unique, pampering gift in no time.
3. Granola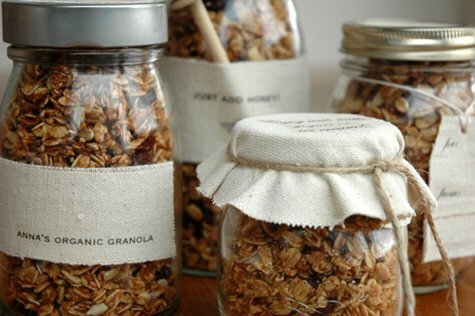 Source: designsponge.com via Stacy on Pinterest
;
One of the first homemade gifts I made with my daughter was granola. Even at a young age, she was able to help measure, pour and stir the ingredients and also decorated labels to add to each bag.
This gift takes about an hour from start to finish (maybe a tad longer as you wait for it to cool). Once the granola has finished cooking, you will have gifts for five or six people.
One of our family's favorite granola recipes is Earthbound Farm's Maple Almond Granola (except we switch the canola oil for a coconut or safflower oil).
Design Sponge shows you some beautiful packaging ideas.
4. Lip Balm
Lip balm is another homemade skin care item that involves little more than melting and pouring. I love making lip balm for people because no one can ever believe I actually made it! I always get a kick out of saying, "I did. It's easy!"
Jasmine of Ponder the Path shows you how to make peppermint lip balm in a video tutorial.
I also have a lip balm video tutorial at Saving Naturally that uses slightly different ingredients.
5. Sugar Scrub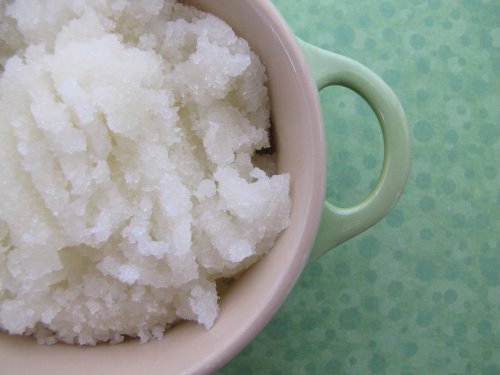 I'm slightly obsessed with making sugar scrubs! It only takes a minute to stir the ingredients together, then you have a special treat that smells great and makes your skin oh-so-smooth.
My favorite sugar scrub recipe is: Lemon-Lime Sugar Scrub. It has a wonderful citrus scent. I keep in in the kitchen for when my over-worked hands need some rejuvenating.
Double, triple or quadruple sugar scrub recipes to make enough for your friends and family.
6. Bath Salts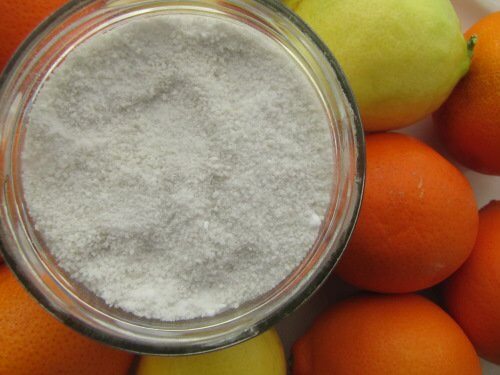 Bath salts are made by mixing salt, baking soda and essential oils together.
My favorite recipe: Citrus Bath Salts
I used to package bath salts in glass jars (they look so pretty), but have heard stories of jars exploding! So, I now suggest keeping them in a ziplock bag or a plastic container with a tight-fitting lid.
7. Hard Lotion bars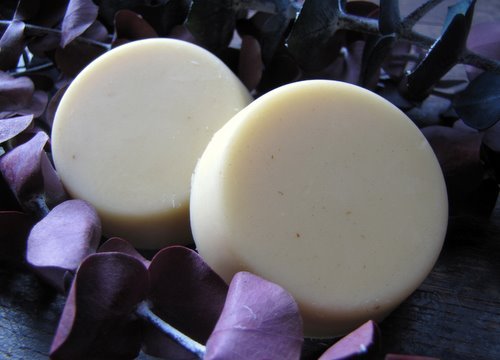 Last year I made lots of hard lotion bars following the instructions at MadeOn Hard Lotion. It only takes about 30 minutes (most of which is spent waiting for the bars to cool). It's easy to make a large batch of bars at one time.
MadeOn provides clear instructions in the My Buttered Life ebooks an also has a DIY kit if you would rather not locate and purchase ingredients separately.
Watch this video to see how to make lotion bars in 30 minutes.
8. Belly Butter for the Pregnant Mama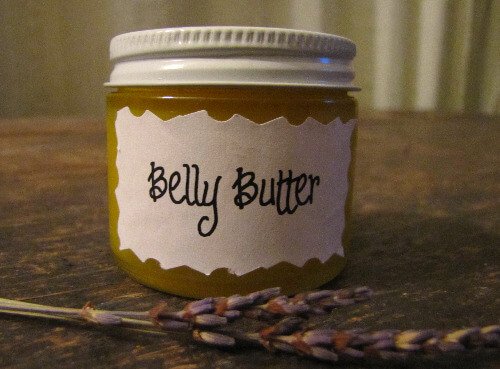 For the pregnant gals on your list, try this homemade belly butter. It is yet another melt and pour recipe that takes a few minutes to make.
9. Cookies in a jar (or spice mixes, soup, sauce, or play dough in a jar)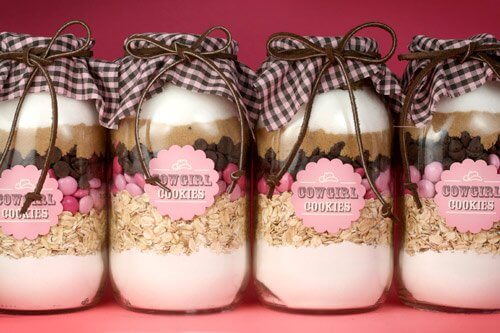 Source: bakerella.com via Stacy on Pinterest
;
The great thing about gifts in jars is that you can get a production line going. Gather all the ingredients and go along, adding the appropriate amount to each jar. This is an excellent way to knock out a bunch of gifts in one evening.
Bakerella shows you how to make Cowgirl (and Cowboy) Cookies in a jar (which are not at all healthy, but fun none-the-less).
Heavenly Homemakers has a free ebook that includes lots of ideas for gifts in jars including spice mixes, play dough, and soup.
10. Lavender Linen Spray
Pour the following into a spray bottle:
½ cup distilled water
1 teaspoon vodka
5 drops lavender essential oil
Close tightly and shake to blend. Add a label and give!
This linen spray can be used on tablecloths, sheets and pillows.
11. Bath Tea Bags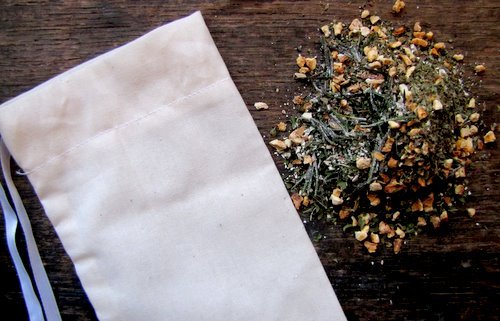 Fill a small muslin bag with dried herbs and add a few drops of essential oil for a relaxing (or energizing) gift.
If you would like an actual recipe, this one is tried and tested: Energizing Bath Tea.
It's easy to sew your own muslin bags, even with little sewing experience. If you would rather not sew, buy pre-made muslin bagsor cut circles out of muslin (or another thin cotton fabric), place ingredients in the center and gather up the edges, fastening with a rubber band and some ribbon (I demonstrate how to do this here).
Fill a jar with bath tea bags or include in a basket of other homemade body care items.
What simple, homemade gifts do you like to give?