Homemade One-Size Cloth Diaper Pattern and Wipes Recipe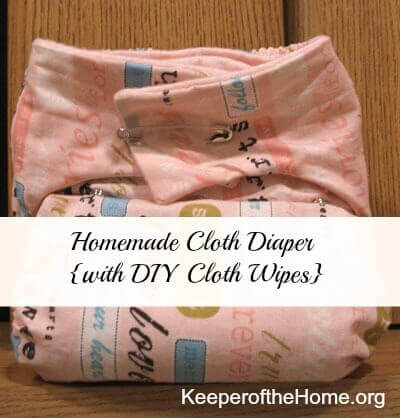 Angela Beery, has created her own pattern for making a homemade, one-size cloth diaper and it looks excellent! Making your own diapers is a wonderful way to use up extra material, and to make diapers that are extremely frugal as well.
Here's a look at the diaper: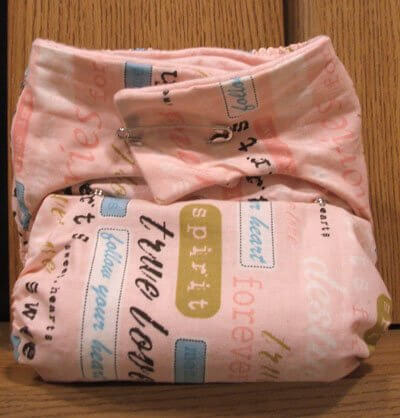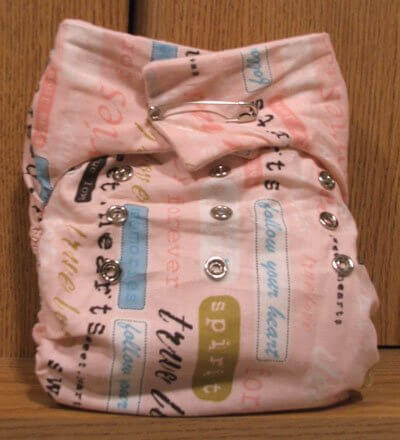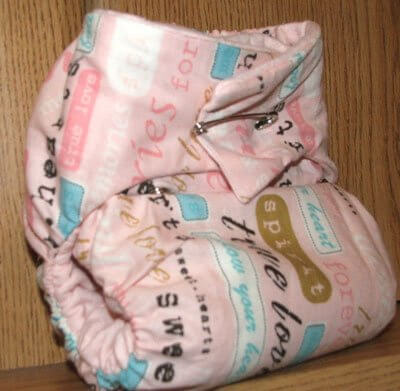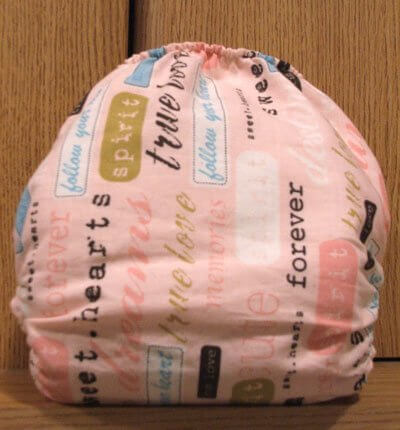 Want to try making this diaper yourself? Here's what you'll need:
Diaper Pattern – This is the printable pattern, with tracers for your fabric pieces.
Tiny Tooshie – These are the written instructions for putting together your own "Tiny Tooshie" diaper. One thing to note is that there is an option of either keeping these as simple cloth diapers, which you would put a cover over OR the other option is to use a waterproof fabric on the outside to make them all-in-one diapers.
Note- to download these files, click on the link once. On the page that it brings you to, click on the 2nd link.
Angela's Cloth Wipes "Recipe"

3 cups warm water
2 T olive oil
3 drops of lavender essential oil (or scent of your choice)
2 drops Tea Tree Oil
2 T baby wash

1.) Combine all ingredients in a bowl and mix well.

2.) Soak baby washcloths or other soft cloth in mixture and place in wipes holder. Do not wring out completely. The wipes holder will keep wipes moist until ready for use.
Want more information on cloth diapering but aren't sure where to get started? Checkout Confessions of a Cloth Diaper Convert, a 200+-page eBook full of useful advice about how to get started cloth diapering!
Disclosure: This post includes affiliate links.