Homemade Cocoa Body Scrub and Body Butter
It's getting to be that time of year again when I sometimes like to smell a little bit festive. Ya know…aside from the ordinary scent of oatmeal, honey, and whatever my toddler ate for lunch.
As the gift-giving season approaches, too, I'm glad to have these two fantastic recipes for making the most delicious-smelling body scrub and body butter ever!
I've already made my own batch, of course, and I need to go get some more half-pint mason jars so that I can give these as gifts to some sisters and friends. If you do the same, make sure the  person you're giving to likes chocolate first. (Who doesn't? I know.)  But seriously. Make sure they do like the smell of chocolate because this stuff is potent!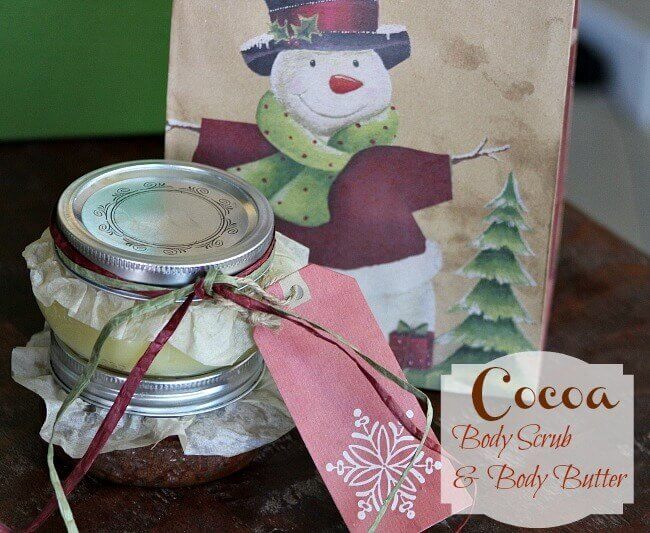 I love the way the scrub gently exfoliates my dry arms and hands with such a fun scent.  And the body butter! It melts instantly and soaks right into the skin, leaving it re-hydrated, soft, and shining. And of course, it does this with all natural, wonderful ingredients, many of which are found right inside your pantry!
One really neat thing about these two recipes is that they are really easy to customize. Want to add a fruity scent to go along with the chocolate? Add sweet orange essential oil. Looking for more of a spice? Go for adding just a hint of cinnamon – about 1/4 teaspoon. Raspberry extract sounds divine! Experiment and find your favorites.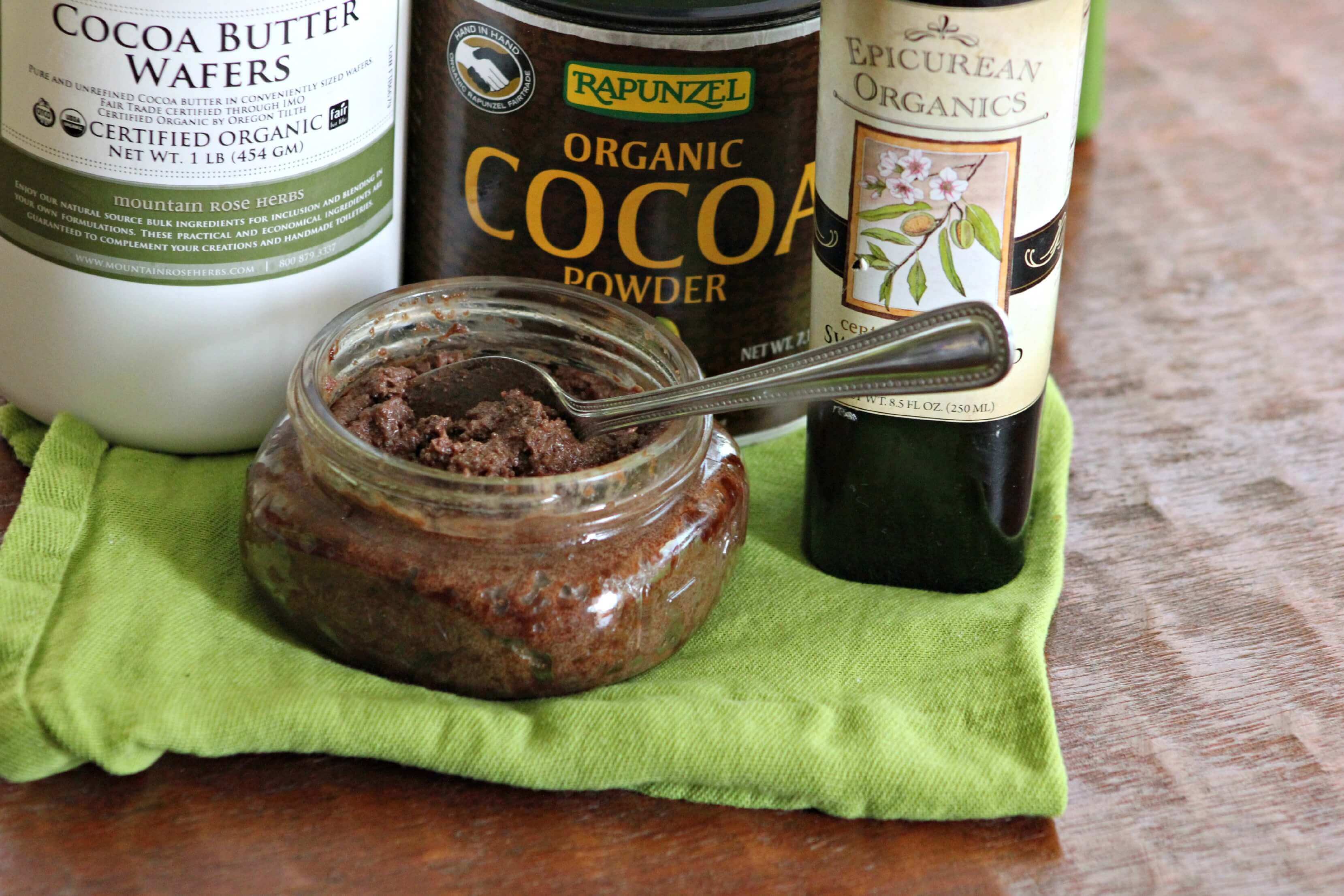 Cocoa Body Scrub
Ingredients:
1/2 cup brown sugar
3 tablespoons cocoa powder
1/8 cup melted cocoa butter
1/4 cup sweet almond oil
sweet orange oil essential oil, or raspberry extract, or cinnamon (optional)
Instructions:
Melt cocoa butter over low heat.
Mix all ingredients in bowl.
Store in half-pint size mason jar.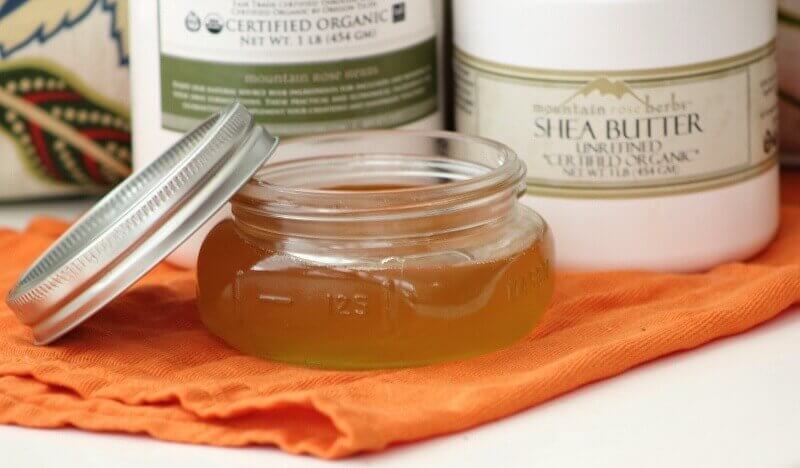 Cocoa Body Butter
Ingredients:
1/4 cup shea butter
1/2 cup cocoa butter
1/8 cup sweet almond oil
1/2 teaspoon Vitamin E oil
8 drops sweet orange essential oil, or 1/4 teaspoon cinnamon, or raspberry extract (optional)
Instructions:
In small saucepan over low heat, melt shea butter and cocoa butter together.
Remove from heat and stir in oils.
Pour into half-pint sized jar and allow to cool.
Secure lid tightly, and enjoy or give as the perfect gift.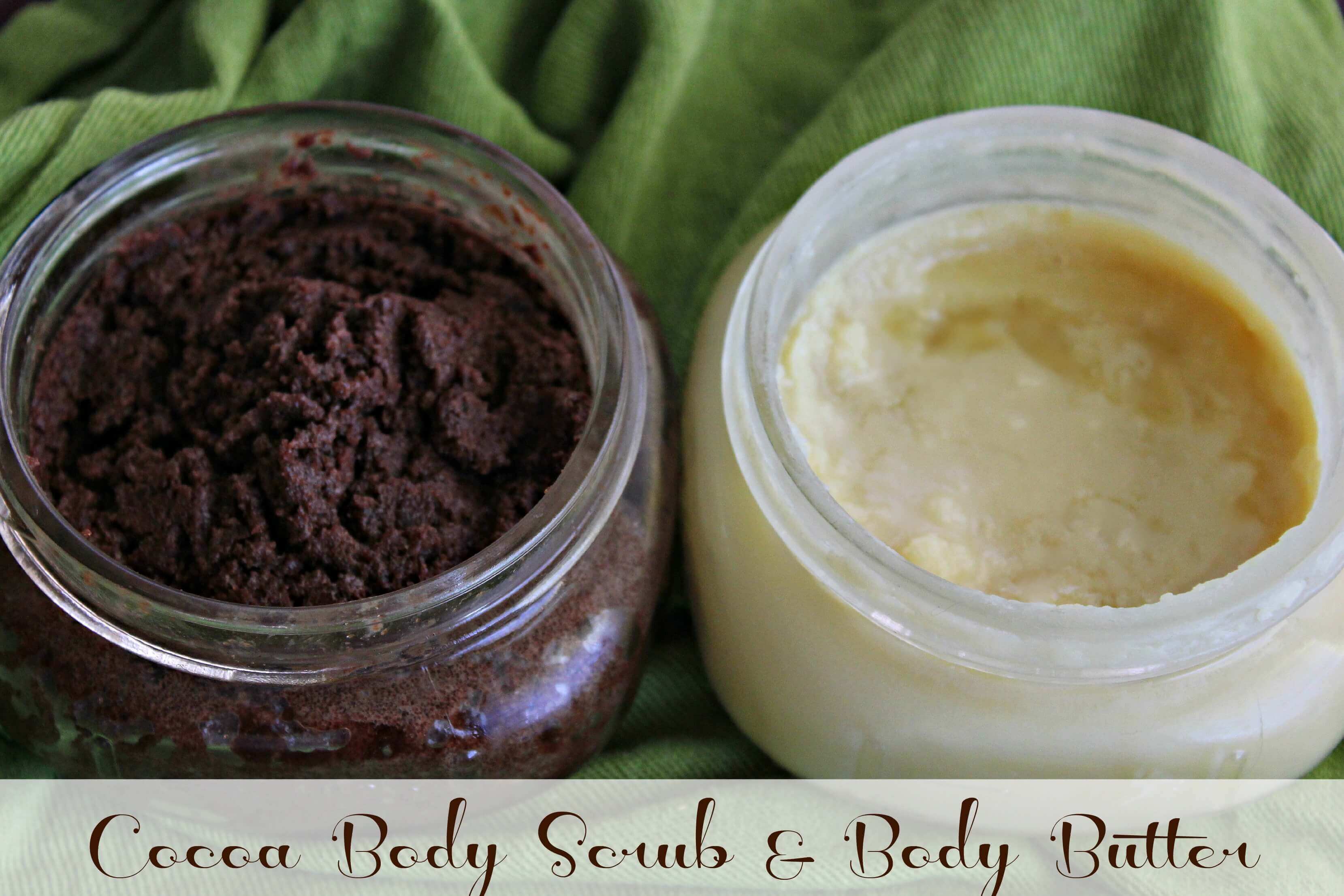 Have you ever made your own body scrub or body butter? What are your favorite scents to use?