When our first daughter was born, we gave great thought to how we would celebrate Christmas. It was our desire to make sure she knew the REASON for the Christmas season. We didn't want her growing up thinking Christmas was about Dora and Diego toys or stuffing yourself full of candy until you couldn't zip up your pants.
Because of that, we set out to make sure we fill our Christmas with family traditions that make Christ the main focus. We focus on giving and having time together as a family and we do Christmas devotions together every day…and we still eat some chocolate because God made it – and I'm pretty sure He's down with chocolate. Can I get an Amen?!
Our Advent celebration involves a different family activity each day. A lot of these activities involve giving to others – to bless them as we have been blessed. We all look forward to this every year. It's good family bonding, man.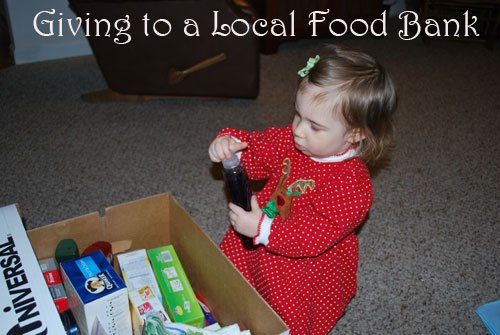 Along with this theme, we decided that instead of showering our children with more than they could ever play with – and risk going into debt to pay for it – we would give each child 3 gifts for Christmas.
A 3 gift Christmas symbolizes the three gifts the Wise Men brought to Jesus: gold, frankincense, and myrrh.
I'll be honest – before we started this tradition, I had no idea what myrrh was. I will admit though, it's fun to say. Myrrh. Myrrh. Try it.
Now every year this is something I look forward to! I put great thought into each gift. I also enjoy sharing the gift selection with my readers.
Let's go over the significance of these three gifts – so if you choose this tradition, you'll know them and be able to explain them to every family member that asks…and trust me, they WILL ask. And then they'll look at you like you're nuts – so be prepared for that, okay?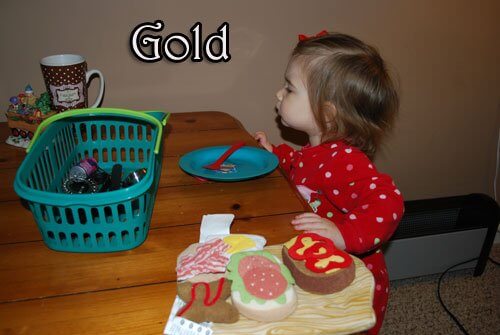 Gold
The gift of gold symbolizes something of great value. It's to be something the child wants – something precious to them. At this point, I still choose this gift for my children. If I asked my 3 year old what she wanted, we'd be in big trouble. No ponies in the bedroom.
You can let your child choose this gift or you can simply buy something you know they really want. This is the one you can really have fun with…but don't go overboard. I've always found great deals on my "gold" items – and most of the time I buy used things. Buy used and save the difference.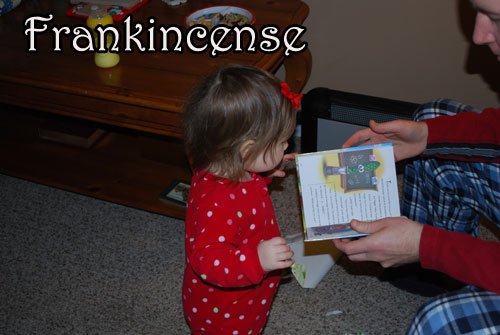 Frankincense
The gift of frankincense symbolizes something spiritual. Frankincense was burned in the temple as part of worship. For this gift, we give something that helps with the child's spiritual walk.
We're still choosing this for our children and likely will every year. Since it is our job to teach our children the ways of the Lord (Deuteronomy 6), I think it's important that we choose this gift and make sure it's something that is of great value for their spiritual walk.
This gift will vary greatly based on age. My 3 year old isn't interested in having a commentary on Romans. A few ideas are a nativity of their own, a worship music CD, a children's Bible, or a devotional book. Be creative.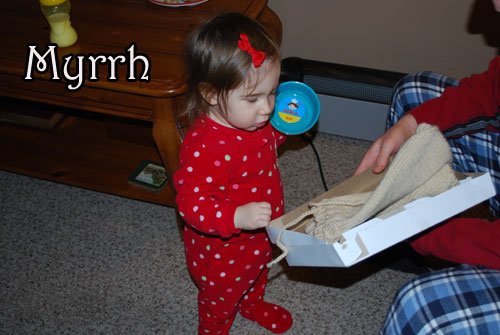 Myrrh
Myrrh was a medicinal item back in the day. This gift symbolizes something for the body. I've heard it told that the Wise Men brought this gift to Jesus in preparation for when he would die for us.
This item can be any number of things: clothing, shoes, cologne, underwear. When you stop believing in Santa, you get underwear. <– Tweet This.
For more Christmas Traditions, click here!
And for the record, I like getting underwear for Christmas…then I don't have to spend my money on it. Ha!
Some examples of things I've purchased: wool diaper covers, headbands, shoes, and sleep sacks.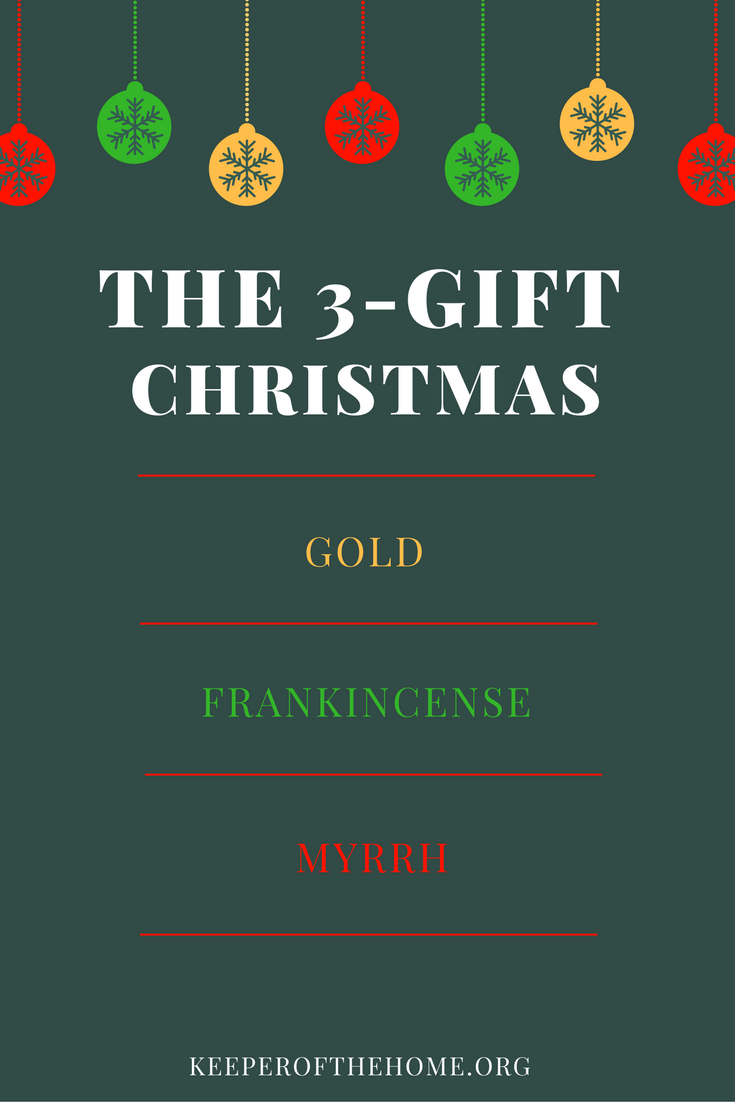 So, there you have it. Our 3-Gift Christmas. Is this a tradition in your family?