31 Ways to Use a Mason Jar in Your Kitchen
I have a bit of a love affair with mason jars.
They are sturdy, they come in a wide variety of shapes and sizes, they can often be found inexpensively, and best of all? They are a completely non-toxic way to store things in my kitchen!
We all know by now that plastics usually include dangerous chemicals, particularly if they are heated at all, but even when they are used for any sort of food or liquid that could absorb the toxins that the plastics leach out. Some plastics are safer than others and it's prudent to learn which ones are which.
This month, we're actually looking at a variety of ways to "Spring Clean the Toxins" lurking in your home. What better place to start than in the kitchen, particularly with items that are touching the food you put straight into your body?
When it comes to the kitchen, one of the best and simplest ways to avoid dangerous plastics and the toxins they contain is by switching to completely safe, clean options like glass! Enter the ever practical mason jar…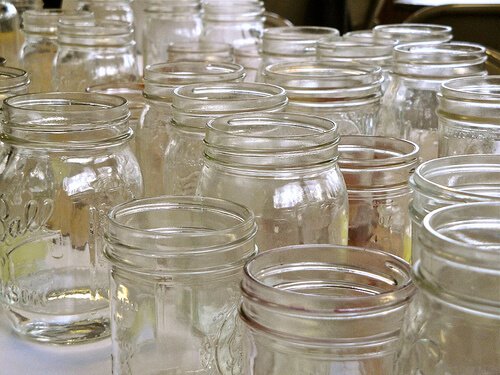 How to Start a Mason Jar Stockpile
First of all, never turn down an offer of mason jars. If you see them free at garage sales, if your aunt has extras she is getting rid of, if something you buy comes in a genuine re-usable mason jar. Any size, style, shape, even color– they're all worth having.
Personally, I like to get mine free (who wouldn't?). It's easier than you think. Some places to start looking:
Craigslist. Look in the Free section and search for jars, canning, etc. You'd be surprised what people give away.
Garage sales. I have picked up so many free or very cheap boxes of canning jars from garage sales. It's one of the first things I look for when I stop at a sale.
Family or friends. A lot of people have jars that they just don't know what to do with, especially our mother's generation, or perhaps grandmothers that used to do canning but have since given it up.
If you can't find them free, and I will be the first to admit that this is getting just slightly harder now that canning and preserving is coming back into vogue, here are some other cheap options:
End-of-season clearance sales. Starting around the end of August and all through September, I keep my eyes open for the brand new boxes in the grocery or hardware stores to go on clearance. Once they do, I buy as many boxes as my budget and storage situation can handle.
Thrift stores (and garage sales). Sometimes you can find them in complete box sets, other times you have to buy them by the jar. Either way, it's usually worthwhile.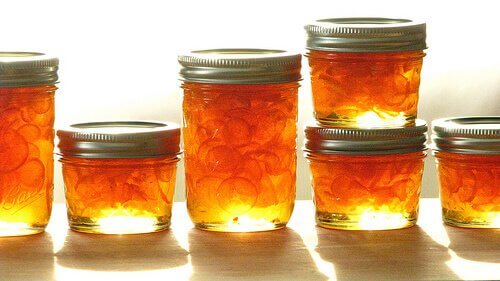 Mason jars come in many sizes and shapes. The first distinction is in the mouth size (or the opening of the jar). The two most common sizes are Wide Mouth and Regular. There are some more random sizes out there, like Gem, but these are few and far between and difficult to find rings and lids for. I would stick to the first two to keep things simple.
The second distinction is in their size. They can be as small as 250ml (or I have even seen on very rare occasions jars that are half this size- so small!), and then you can commonly find jars that are 500 ml (or about 1 pint) or 1 L (same as quart). Then there are the 2 L (or 2 quart/ half gallon) jars. Among all these different sizes, the shapes vary slightly depending on the size of the jar's mouth and the style of the jar.
In my experience, every variation on size, shape and style is useful in some way or another. Don't restrict yourself. Collect as many different types of jars as you can, and I can pretty much guarantee you'll find a use for them all.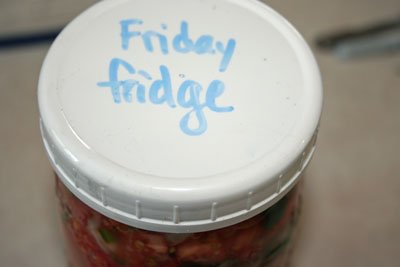 Making Jars Even More Useful
Did you know you can purchase these incredibly handy-dandy plastic screw-on lids for mason jars? They come in both regular and wide mouth size and are very inexpensive.
What makes them even more perfect is that you can use a wipe off marker to label them, and simply wipe it off when you're ready to use the jar for something new. Labelling, and thus avoiding a fridge full of mysterious mason jars is a good idea (unless you want them to turn into mason jar science experiments… which could be a fun use, come to think of it).
Another great find is sprouting lids intended to fit wide mouth mason jars. I have a set of 3 sprouting lids, each with a different size mesh (some for smaller seeds, some for larger ones). Love these!
I have purchased my lids through the natural foods co-op I shop at, Azure Standard. If you've seen these types of lids in other locations, please let us know where in the comments for the sake of other readers. Edit: You can get both the plastic lids and the sprouting lids at Amazon!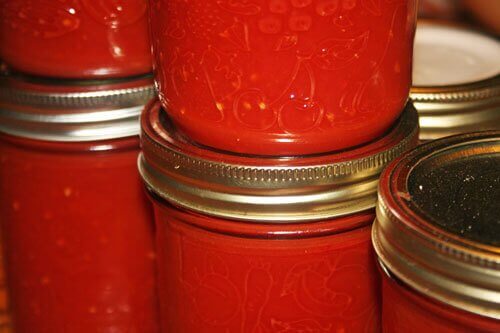 31 Ways to Use a Mason Jar in Your Kitchen
1. Leftovers. Perfect for soups or stews, grains like rice, chopped veggies, scrambled eggs… endless possibilities.
2. Smoothies. Make extra and store it in the fridge for later in the day, or use the jar to bring the smoothie when you're on the go.
3. Drinking water for day. Need a way to visually measure how much water you are drinking throughout the day? Try using quart or 1/2 gallon mason jars to put your daily water out on the counter, then use it to refill glasses until it's gone. You'll know for sure whether you hit your water target or not.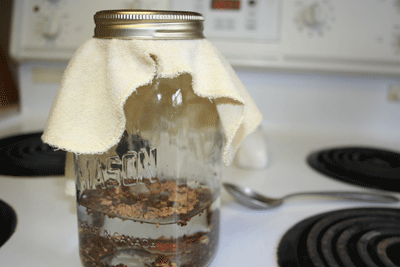 4. Sprouting seeds or grains. With the sprouting lids I mentioned, this is a breeze for making fresh green sprouts. But even without fancy lids, I've been using jars for sprouting for years. Works for sprouting grains, too.
5. Soaking nuts or seeds. Soaking overnight reduces enzyme-inhibitors in nuts and seeds.
6. Store nut butter. After you soak your nuts, make homemade nut butter!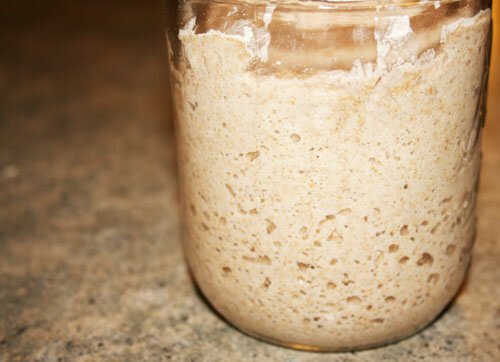 7. Sourdough starter. I like pint jars for creating new sourdough starter, then I'll transfer it to a quart or 1/2 gallon jar for storing and maintaining the starter long term.
8. Making/storing kombucha. This healthful, fermented drink can also be flavored.
9. Homemade yogurt. I like making mine directly in jars, either in my oven or in my Excalibur dehydrator. Another option is to make yogurt in your crockpot, then transfer to jars once cool and set for easy fridge storage.
10. Mason jar meal. This creative idea would be great for a picnic!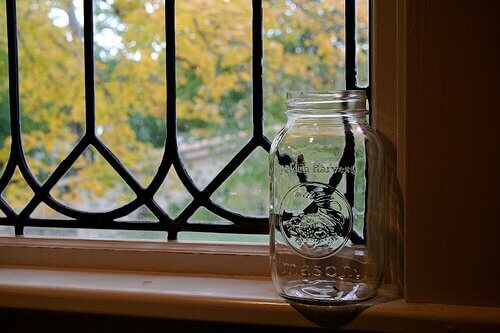 11. Flower vase. Simple, quaint, beautiful.
12. Making milk kefir or water kefir or coconut milk kefir.
13. Storing homemade juice or iced teas in fridge. The large 1/2 gallon jars are particularly perfect for this, and even for brewing the tea, especially with the screw-on plastic lids.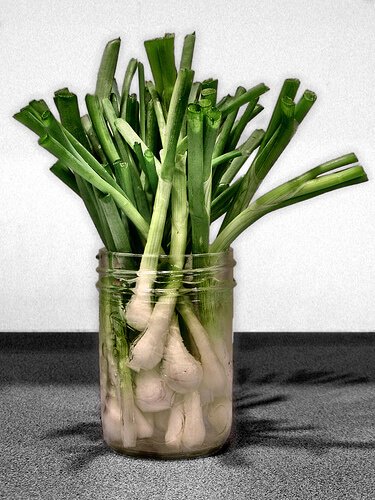 14. Keeping herbs fresh in the fridge (green onions, cilantro, etc.). Fill a jar 3/4 full with water, place your bunch of fresh herbs in it, then store in the fridge for herbs that keep much longer than they would in your produce drawer.
15. Spice mixes. Making your own spice mixes is cheap and easy. The small jar (1/2 pint or smaller) make ideal spice jars.
16. Dry pantry staples. I like to buy in bulk, then store staples like sea salt, baking soda and baking powder in jars.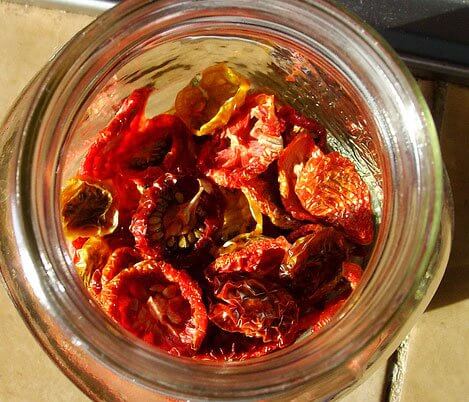 17. Dried vegetables from garden. Not only is it practical, but dehydrated summer produce looks beautiful in jars.
18. Canning. Whether you stick to a batch or two of jam each season, or you want to get serious about preserving the season's bounty, this is the season to think about stocking up on jars if you plan to do some summer preserving.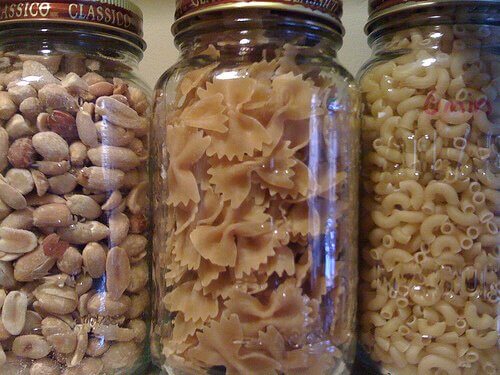 19. Storing dry beans, pasta, rice, etc. in the pantry. There's something particularly pleasing about a pantry full of mason jars.
20. Mixing salad dressings. I use 1/2 pint or pint jars with lids to mix up salad dressings, then store them in the door of my fridge to make salad eating simple. You could do this with homemade marinades or other types of sauces as well.
21. Homemade syrup. Our two favorite syrups (aside from genuine maple syrup, our number one choice) are honey butter syrup or a more typical syrup made with Sucanat (unrefined sugar) or coconut sugar. A perk of using glass is that you can soften extra honey butter syrup (since it will harden in the fridge) by letting it warm up in a pot of lightly boiling water for a couple minutes.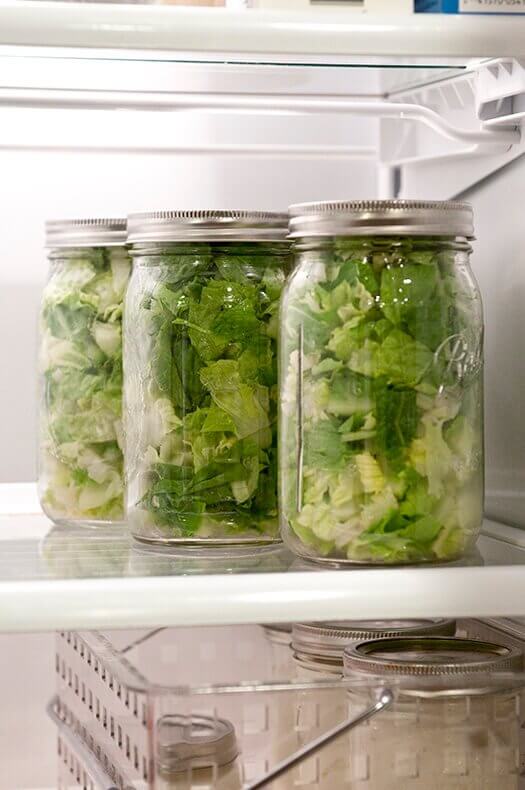 22. Mason jar salads. Love this brilliant idea!
23. Homemade cough syrup or other cold-kicking remedies.
24. Fermenting foods like salsa or pickles or sauerkraut. Leave them out on the counter while fermenting, then add a lid and store in the fridge, while you enjoy these digestion-boosting foods.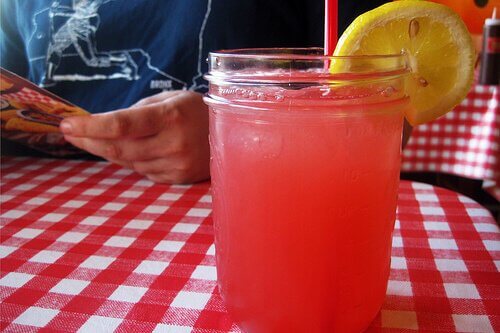 25. As a drinking glass. I've seen many people actually build up a collection of various mason jars, purely for the sake of using as drinking glasses. Great for everyday, or fun for a party or special event.
26. Dry baking mixes like bread, pancakes, etc. Making your own homemade baking mixes saves money and time. Store them in amounts that are just right for one morning of pancakes, or two loaves of bread, to simplify the baking process even more (no measuring!).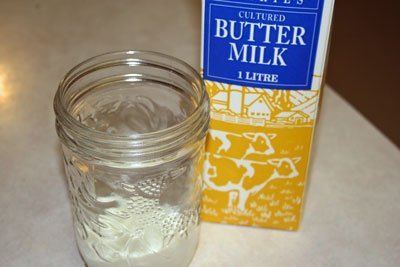 27. Culture your own creme fraiche (or sour cream).
28. Soup broth. Store your homemade bone broth for a few days in your fridge, or in your freezer (but make sure to leave a good amount of headroom so that your jars don't crack).
29. Food gifts. Layered food mixes, like dry bean soup or cookies in a jar, look so lovely and homey in a mason jar. Add a pretty fabric or decorative paper label to the lid to make it extra special.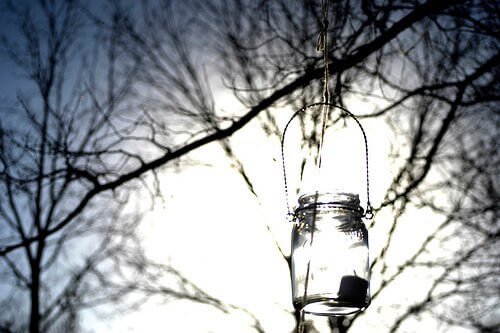 30. Decoratively. Aside from their practical uses, they're also just plain old pretty. Try doing a search on Pinterest for Mason Jar. You won't believe how many amazing ideas you find. Candles, lanterns, party decor… the possibilities are endless!
31. Edible beauty products. Did you know that you already have a kitchen full of beauty supplies? Try making some of these edible beauty products, or homemade scrubs like the ones in Simple Scrubs to Make and Give.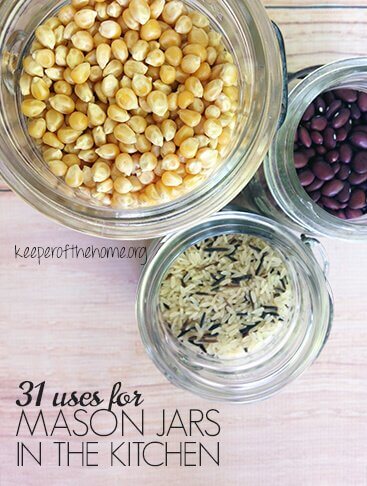 This is probably only the tip of the iceberg… how do you use mason jars in your kitchen?
Disclosure: This post includes affiliate links. Thank you for supporting our work and mission!