Preserving Summer's Bounty: Recipes and Tutorials to Keep You Busy Until Thanksgiving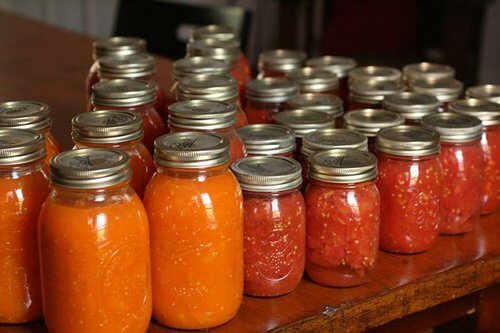 Preserving season is in full swing! I've taken a brief break from it myself the past couple of weeks, after a busy bout of preserving in July. Now it's time to jump back in with both feet, as I get set to tackle pears, peaches, tomatoes, pickles, herbs, apples and probably more.
Wanting to provide you with a very extensive resource for all your real food, summer preserving, I scoured the web so that you don't have to. These recipes are made with whole foods, natural/wholesome sweeteners, and give you a wide variety of different ways to put up local and seasonal foods to feed your family throughout the rest of the year.
With that, I give you…
The Real Food Preserve-Till-You-Drop Resource Roundup:

Canning
Canning Basics for Preserving Summer Produce
Sweet Cherries for Winter Days
In the Pits: Canning Stone Fruits
How to Make Sweet Pickle Relish
Canning Tomato Juice and Tomato Sauce
How to Make and Can Applesauce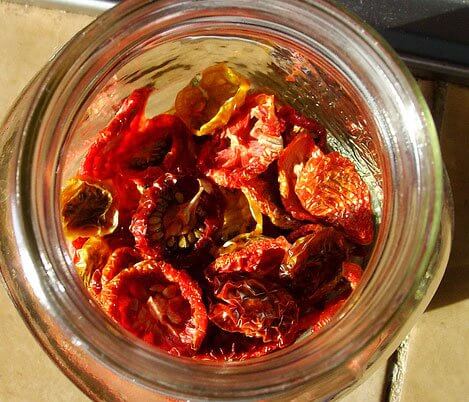 Dehydrating

Image by epSos.de
Freezing
Freezing Raspberries and Strawberries
Blanching and Freezing Vegetables
Go Bananas Preserving (freezing bananas)
Preserving Produce by Freezing
Putting Up (Freezing) Green Beans for the Winter
Putting Up Corn for the Winter

Jams, Jellies, Syrups and Butters
How to Make Homemade Jam in 30 Minutes (With No Special Equipment)
"Raw" Berry Freezer Jam (Honey Sweetened)
Fruit Butter (Recipe- Rhubarb Pear Butter)
Freezer Jam (Recipe- Nectarine-Raspberry Freezer Jam)
How to Make Your Own Blueberry Syrup
Raw Naturally Sweetened Berry Freezer Jam

Lacto-Fermentation and Other Traditional Methods
Pickles- Dill and Bread & Butter
Lacto-Fermentation: An Easier, Healthier and More Sustainable Way to Preserve
Preserve the Bounty (blog carnival of traditional preservation methods- still happening!)- Week 2 (Fermentation), Week 3 (Vinegar Preservation)
Lacto-Fermented Dilly Carrot Sticks
Other References:
Heavenly Homemaker's Guide to Gardening and Preserving— A wonderful, affordable ebook ($7.95) to get you started, full of helpful photo tutorials.
Preserving Food without Freezing or Canning: Traditional Techniques Using Salt, Oil, Sugar, Alcohol, Vinegar, Drying, Cold Storage, and Lactic Fermentation— I am LOVING this book this year!
Putting Food By — An excellent, basic guide to canning safety, times, headroom, acidity, etc. I reference this multiple times every year for all the important details that I forget, like how long I need to process a quart of peaches, or a pint of diced tomatoes
Putting It Up With Honey: A Natural Foods Canning and Preserving Cookbook— Perfect for those who prefer to use honey as a natural sweetener.
Do you have any more real food preserving recipes or tutorials for me to add? What do you usually preserve each summer?