Safe & All Natural Beauty Products You Can Make at Home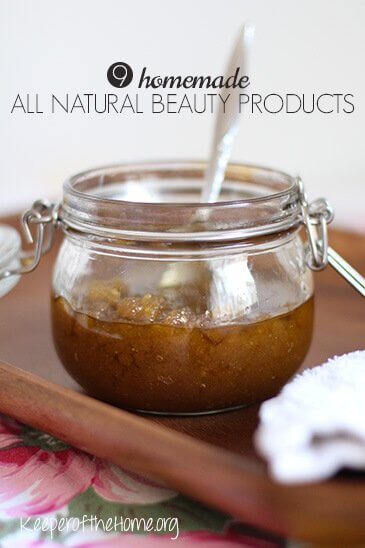 By Angela Beery, Contributing Writer
Have you ever wondered exactly what ingredients your beauty products are made of? Are you sure that the ingredients in your beauty products are safe? Many of us have never stopped to consider the ingredients in our cosmetic products and how they might be affecting our appearance and our overall health. The good news is you can know exactly what goes into your products!!
The Environmental Working Group (EWG) has put together a website called Skin Deep that provides a search-able Cosmetic Safety Database that I highly recommend. At Skin Deep, the EWG has reviewed thousands of brand name and generic beauty products and divided them into the following categories: Makeup, Skin, Hair, Eyes, Nails, Babies, Oral Care, Sun Protection, etc. The products are rated on a scale of 0-10, 0 being the lowest hazard and 10 being the highest hazard.
I encourage you to do a little experiment. Go into your bathroom and grab the three products you use most. Search for them on Skin Deep and find out where your product rates on the safety scale.
If you have never taken the time to consider what your beauty products are made of, I am confident that browsing through the pages at Skin Deep will inspire you to do so. It may also inspire you to begin making your own beauty products at home.
Why should I spend the time making beauty products at home?
1. Making beauty products at home will provide you with the safest and most personalized products possible.
Only you know exactly what your skin issues are. Maybe you are dealing with early signs of aging, have dry or sensitive skin. Natural ingredients are always the better alternative to chemicals. Making your own beauty products means customized products that meet your personal needs.
2. Making beauty products at home is very frugal.
It is estimated that the average American family spends $2,000 annually on hygiene items. Homemade beauty products require fewer ingredients and tend to last longer than store bought.
3. Homemade beauty products make great gifts.
Homemade gifts are always more personal and a practical way to live a more sustainable lifestyle!
4. Homemade beauty products are free of toxins and harmful substances.
According to the EWG, only 11 percent of cosmetic ingredients have been tested for safety by the cosmetic industry. That is just scary. Can we really trust the profit-driven cosmetic industry to use only ingredients that are good for our long term health?
One of the greatest resources available on this subject is Beauty Secrets of the Bible by Ginger Garrett.
To quote Garrett:
"Whatever you apply on the skin can be absorbed into the body. Nicotine and birth control patches work on this principle. Applying beauty products may allow any ingredient to be absorbed into the skin and into the bloodstream. Many beauty products are specifically engineered to penetrate the skin's barrier to deliver the chemicals and create 'results.'"
Ask yourself, "Am I getting the 'results' I want?
Which ingredients should I avoid?
Ginger Garrett has a free download available called the Ingredients to Watch List. The top five ingredients that she recommends to avoid are Parabens, DEA, Phthalates, Sodium lauryl sulfate, and Petroleum. You can read more about these toxic ingredients in Beauty Secrets of the Bible.
The EWG also provides a free download that can easily be carried in your purse or wallet called the Shopper's Guide to Safe Cosmetics. The Shopper's Guide also recommends avoiding parabens and Sodium lauryl sulfate as well as fragrances and dyes, DMDM and TEA. You can find more detailed information on what to avoid and why at Skin Deep.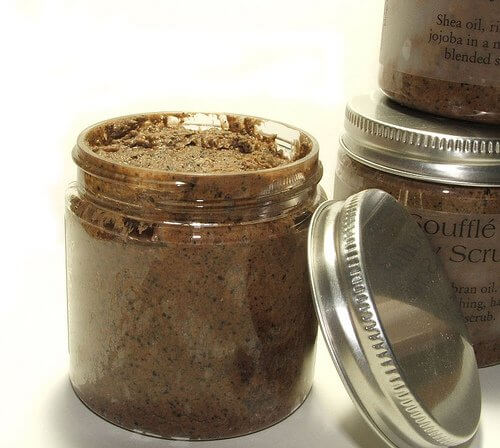 What are some beauty products that I can make at home?
Body Scrub: Brown Sugar, Honey and Organic Extra-Virgin Olive Oil
This is a recipe that I developed in my own kitchen. I use it to exfoliate before shaving my legs. Because it is so moisturizing, I have found that I do not need to apply lotion to my legs if I use it before shaving.
Moisturizer: Organic Extra-Virgin Olive Oil
Olive oil is the simplest, purest moisturizer in the world. It can be used anywhere on your body, including the extra dry spots like your elbows, knees and feet. It is also an excellent facial moisturizer. Keep in mind that very little olive oil is needed. If you use too much, your skin will end up feeling greasy and you may smell a little bit like an Italian restaurant. Start with a drop the size of a dime and spread evenly across your skin. Use more as needed.
Make-up Remover: Organic Extra-Virgin Olive Oil
Seriously, I know I am starting to sound repetitive, but Olive Oil is the simplest, purest way to remove eye makeup while moisturizing the most tender (and most prone to wrinkles) part of your face.
Antidandruff treatment: Apple Cider Vinegar
Simply spray Apple Cider Vinegar onto your scalp before washing your hair. Your hair may be wet or dry. Leave the vinegar on the scalp while you take a shower (approx 5 minutes) and then rinse it out. Wash you hair as normal. This will get rid of the vinegar smell.
Razor Burn Treatment/ Facial Moisturizer: Honey
Honey Tonic (from Beauty Secrets of the Bible)
Apply 1-2 drops honey to wet fingertips and massage onto razor burn area or wet face. Do not rinse. Pat dry. Using honey on your face will not make your skin feel sticky. Honey helps the skin retain moisture, plumps up fine lines and gives your skin a beautiful glow.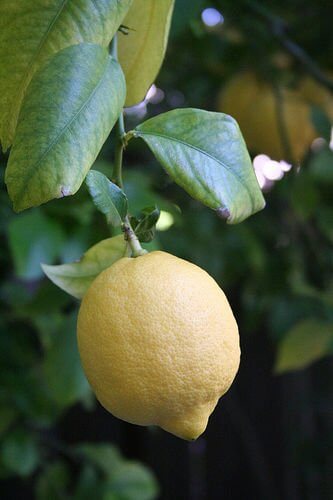 Photo Credit: vzaliva
For Dry Elbows: Lemon
Cut a lemon in half and massage it onto each elbow once a day. Dry elbows with towel and apply olive oil to moisturize. You will see fast results with this.
Hairspray: Gelatin
Bring approximately 1 cup of water to a boil and add 1 teaspoon of plain gelatin to it. Stir until the gelatin is dissolved. Store in a spray bottle and place in hot water bath in your sink before use as it will solidify. This recipe is safe for your body and the ozone layer!
Diaper Rash: Coconut Oil
Try using coconut oil on your baby's diaper rash instead of the expensive, chemical rash creams available in stores.
Lip Balm: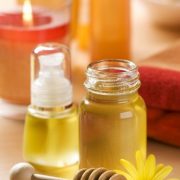 Print Recipe
Lip Balm
Instructions
Mix all ingredients together over low heat. Pour into small containers.
I encourage you to take a closer look at the beauty products you are using and consider switching either to safer, store bought alternatives or to begin making your beauty products at home. Head to your local library or get online and start researching recipes for homemade beauty products. Check back frequently at Keeper of the Home this month for more posts on this topic.
Do you feel confident about the safety of the beauty products you use? Have you tried making your own beauty products?

Badger Sunscreen


Dr. Bronner's Castile Soap (Liquid and Bar)


Charcoal


Redmond Clay


Zinc and Vitamin C Lozenges


Emergen-C Drinks


Natural Nail Polish


Desert Essence Lotion


Lavera Foundation


Natural Hair Spray


Argan Oil


Clean Well


Arnica Gel


Herbal Salve