Winner of the Just Bumming Around Giveaway and a Call for Guest Writers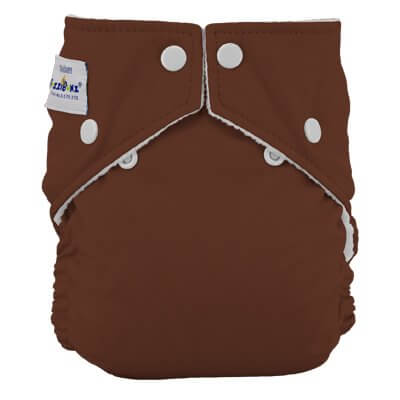 I've chosen a (random) winner for the FuzziBunz diaper giveaway from Just Bumming Around, and that winner is…
Cara (thepetersonparty.blogspot.com)
She will be receiving two One-Size FuzziBunz cloth diapers, one in ChocoTruffle (shown above) and one in Watermelon. Congrats!
Thanks to Just Bumming Around Diapers for sponsoring this fun and popular giveaway! For those who didn't win but are in love with the products they were hoping to win, you can purchase any of the new FuzziBunz colors as well other cloth diapers, covers and any accessories you might need from Just Bumming Around's online store.
In Other News…
As our family will be moving at the beginning of July and then I will be flying out that very next weekend for the Savvy Blogging Summit in Colorado (whohoo!), I am looking for some guest posters to help fill in a few gaps during the end of June and early July.
I have filled some slots already but am still looking for about 5 more posts. If you are interested, please email me and introduce yourself, include a link to your blog or somewhere that I can see an example of your writing, and give me an idea of what topic you would like to write on. Any of the types of topics that I write on would be acceptable– to get a good idea, just take a look through my categories on the right sidebar. Post will need to be submitted by June 18th to give me enough time to get them all set up.
I will only be contacting those whom I have selected as guest writers, and it will be on somewhat of a first come, first serve basis (at my discretion, of course). If you don't hear back from me, please assume that the spots have already been filled but perhaps there will be another opportunity for you to write at a later time!
Thank you so much!