What I Would Feed my Family on a Monthly Budget of $250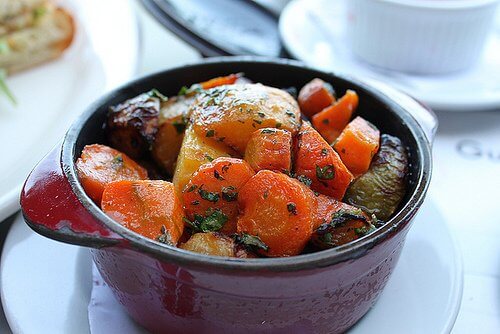 Note: This post was written several years ago, and so the food prices are not current. I would guesstimate than in the almost three years since I wrote it, prices have gone up enough that I would need to spend closer to $350 a month to make this same bare-bones grocery budget and meal plan work. The meal ideas and especially the money-saving tips in the second post are all still completely relevant, but just keep in mind that prices are not as accurate as they were when I first wrote it.
*After you read this post, be sure to read the second post in this series, with thoughts on how I would improve upon this budget.*
I had way too much fun writing this post.
I hinted on Facebook last week that I was working on a post detailing what I would buy if I could only spend $250 a month for our family of 5 (we currently spend $450, although that does include some household goods/toiletries, which my $250 budget doesn't).
My goal? To prove that you can still eat real, whole, nourishing foods even on a tight budget and while living in an expensive area.
A few caveats to help you explain what I've done here: 
I used Canadian prices. I realize most of you live in the US. These prices should be encouraging, because they are generally more expensive than what you would pay in most US grocery stores.
I did this based on an average, popular grocery store chain where I live (Extra Foods/Superstore). Not a discount chain, mind you, but just an average store with decent prices.
I didn't use all of the tricks that are usually a part of my repertoire. First, I wanted to see if I could do it with only careful planning and from-scratch cooking. No gardening, backyard chickens, food co-op, preserving, coupons, discounted/near-expiry items, shopping multiple stores for sales, etc. I didn't even use my beloved produce market's prices. I wanted this to relate to anyone.
I didn't include any food allergies or special substitutions, but I'll address that a little bit in the next post.
I did include eggs from a local hobby farm for $3 a dozen (these are the eggs I actually buy), as well as ground beef and beef bones from a local meat store that offers mostly grass-fed (grain-finished, but otherwise very clean meat) for reasonable prices. I considered using only grocery store meat offerings, but wanted to see if I could keep all of the meat sources (because it's at the top of the food chain) a bit cleaner and most people could find a similar source of meat locally if they were to really look/ask around.
The gist of it is, anyone could eat like this. You don't have to live on acreage, or have access to special stores, or be a master gardener or food preserver. You simply have to be willing to plan carefully, eat a bit less meat, and cook from scratch.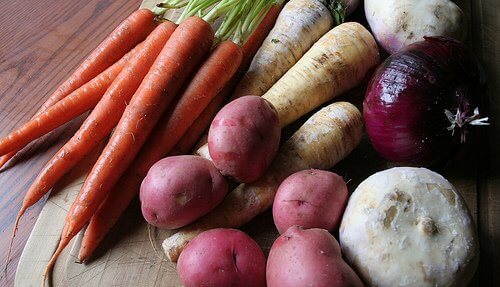 My $250 Budget Grocery Shopping List
Grains
Whole Grain Rolled Oats- 1 Kg ($2- sale x 2 = $4)
Organic Brown Rice Pasta- 2 454g packages ($2.79 x 2= $5.58)
Brown Basmati Rice 4.54 Kg (10 lbs) $12.99 (this would probably last two months)
Whole Wheat Flour 22 lbs $8.78
Dairy
Full (whipping) Cream 1 L $4.13
Whole Organic Milk (not raw) $8.50 per gallon (x2) = $17
Cheddar Cheese 907 g $8.99
Mozzarella Cheese 907 g $8.99
Regular Salted Butter 1 lb $3.29 x 4 = $13.16
Sour Cream (full fat) 1 L $3.88
Produce
20 lb Russet Potatoes (local) $8.98
5 lb Ambrosia Apples (local) $4.98
5 lbs Carrots $3.48
1 Large Celery $1.98
1 Large Green Cabbage $2.34
1 Broccoli Bunch (3 smaller heads) $0.96 (sale)
2 Field Cucumbers (local greenhouse) $0.98 each = $1.96
10 lb Navel Oranges $5.96 (sale)
3 lbs Yellow Onions $2.48
Large Bag Baby Spinach $3.48

Meat/Fish/Protein Sources
Dry Kidney Beans 450 g bag $2.58
Dry White Beans 450 g bag $2.28
Dry Pinto Beans 450 g bag $1.88
Dry Red Lentils 450 g $2.78
Canned Wild Pink Salmon 213 g $2 each x 4 = $8 (sale)
(Mostly) Grass-Fed Local Ground Beef 4 lbs x $2.50 ($10.00)
Whole Chicken ("free from" antibiotics, hormones, etc.) 1.93 kg (4.25 lbs)  $15.29
Eggs $3 per dozen x 5 = $15
Large Bag Local (Mostly) Grass Fed Beef Bones $5
Other Grocery
Organic Tamari Wheat-Free Sauce (like soy sauce) 296 ml $4.99
Natural Peanut Butter (no additives or sugar, but not organic) 750 g $5.19
Unpasteurized (but not local/high quality) honey  1 Kg. $6.00 x 2 = $12
Tomato Paste 13 oz. cans $1 x 2 = $2
Diced Canned Tomato 28 oz. cans $1 x 4= $4
Extra Virgin Olive Oil 1 L $8.99
Raisins 750g $4.28
Shredded Coconut 400g $3.38
Walnut Pieces 400 g $5.78
Bulk Flax Seed 500 g $1.20
Grand total = $237.17 
I've purposefully kept the budget under $250, in order to leave room for more miscellaneous purchases like bulk spices, baking soda, yeast, apple cider vinegar, sea salt, tea, etc. Ideally, I would want to leave more like a $20-$25 buffer to do that. If I was utilizing some of the techniques that I will talk about in the next post, I could have brought this number low enough to have that kind of a buffer.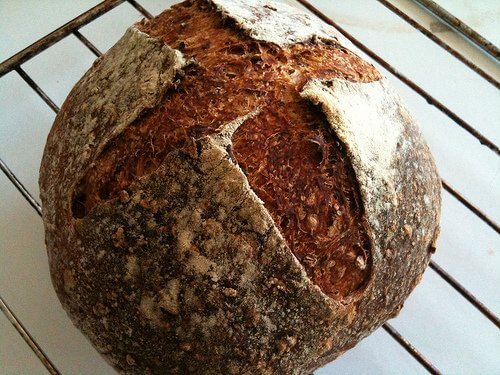 Meals That I Would Make:
Breakfasts
Oatmeal with milk or cream and honey, homemade granola with homemade yogurt, muffins (use flax instead of eggs to stretch eggs farther, with variations like orange, apple cinnamon, or carrot raisin), pancakes with honey butter syrup, eggs with homemade toast, spinach cheese omelet, waffles with homemade orange syrup, toast with peanut butter, dutch baby pancake with apples, baked oatmeal.
*I would repeat some of these items over the course of the month.
Lunches
Salmon melt on sourdough bread, orange or apple slices, carrot/celery/cucumber slices, leftover soups or other dinner meals, spinach salad with walnuts, raisins and apples, peanut butter and honey sandwiches, baked potatoes, fried rice with eggs and veggies, hard boiled eggs.
*Again, there would be repeats.
Dinners
Chili (1/2 lb beef) x 2, pasta with tomato meat sauce (1/2 lb beef), soup once a week served with bread or biscuits- chicken rice, lentil veggie, Spud Special, bean soup, beef stew (use meat off boiled bones), spinach and salmon quiche, shepherd's pie, chicken pot pie, salmon patties with homemade fries and cooked carrots, Bierocks, lentil rice casserole with cheese on top and spinach salad, meatloaf (with added lentils and veggies to make meat stretch farther) with mashed potatoes, beans and rice, soft tacos (homemade tortillas) with bean/beef mixture, chicken and broccoli pasta casserole, veggie stir-fry with last 1/2 lb beef over rice, baked potato bar with broccoli cheese sauce, chicken stew, lentil dahl with homemade roti (Indian bread) and rice, leftover night, waffles for dinner.
*This is 24 dinners. Some of the vegetarian ones would be repeated, and there may easily be more than enough for one leftover night.
Would there be much extra? Nope. By the end of the month, I would be down to slim pickings and creative cooking. Employing more of the techniques I talk about next time would help me to purchase a greater quantity and variety of food to make the cooking a little easier.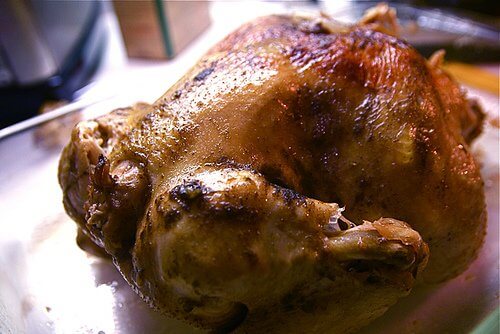 Why I Chose These Foods
The meat is very minimal due to the cost of buying somewhat higher quality meat. So, I chose to go with the cuts that were the cheapest and would stretch the farthest (whole chicken, ground beef) and then also added beef bones. Between the whole chicken carcass and the bag of beef bones, there will be plenty of broth to have some at least once or twice a week, maybe more. This is important because bone broth helps to stretch out the amount of animal protein that is consumed (it has sort of a protein-sparing effect) and also offers valuable gelatin (for digestion) and plenty of minerals. The cooked chicken meat would be chopped and frozen in bags to be added to other dishes. The beef bones would also provide beef tallow (as well as some extra meat after being boiled), which can be easily rendered after making broth and saved for cooking purposes. It's very nutritious and an extremely stable fat for high temperatures.
I kept the egg amount as high as I could (although our family would usually go through more like 7-8 dz in a month, not 5 dz). Eggs are such an amazing source of animal protein, good fatty acids (like omega-3) if they are from free-ranging hens, as well as other vitamins. They're a nutritional powerhouse, but inexpensive in comparison to eating meat.
The cans of wild pink salmon are very important, as they would be the only source of seafood in our diet. Fatty fish like salmon provide crucial fatty acids, include DHA and EPA (SO important for pregnant mamas and developing children). We would also gain another varied source of animal protein, as well as minerals like calcium by crushing/eating the bones (which are so soft, they're easy to crush and mix in- we never notice them and kids can easily chew them).
The butter is not organic, but it's still a million times better than relying on any sort of vegetable oil or margarine. It's still a stable fat, even if I would prefer a cleaner source of butter. This would be one of the first things that I would seek to get from grass-fed cows, because then it would contain Vit A and D and K, which are so important. Regular butter doesn't contain these in high quantities (well, probably no K at all and little of A and D) because those cows aren't on pasture eating fresh grass.
Olive oil is a nice all-purpose oil, and it is relatively inexpensive and readily available to anyone. But, one alternative to the butter/olive oil split I suggested is to buy a little less butter, a smaller amount of olive oil, and instead buy a jar of coconut oil with the extra money. Coconut oil is bursting with beneficial fatty acids that are very protective for the body, it has anti-bacterial, anti-fungal and anti-viral properties, and it is also stable at high temperatures.
I went for produce that was mostly seasonal as I write this (January). So I chose root/cold storage veggies (onions, potatoes, carrots, celery, cabbage) that are cheap in the winter, particularly nutritious and that store well. Both spinach and cabbage are particularly nutrient-dense. The broccoli and cucumbers add some variety and were both on sale. Apples are fairly cheap (at least where I live) in winter because they are grown locally and store well. Oranges are imported, but they are seasonal during the winter, and are usually cheapest between Dec-Feb. They're also a nice source of vitamin C when you aren't eating tons of fresh produce.
The large amount of whole wheat flour is intended for making all baked goods from scratch. Ideally, I would make a sourdough starter for baking sourdough bread, so that are breads were as frugal and nourishing as possible. You could also use it for homemade soaked muffins, pancakes or waffles, biscuits, tortillas, etc. It would be even more ideal to purchase wheat berries in bulk instead, so that you could grind your flour fresh. For those with a grain grinder, this is the best option and esp. if you have access to a food co-op of some sort, you can even get organic wheat berries for only a little bit more money.
The 2 gallons of organic milk would be turned into 1 gallon of homemade yogurt and 1 gallon of homemade kefir. This re-introduces good bacteria and enzymes that are lost in the pasteurization process. Ideally, raw milk is best, but I couldn't afford to buy raw milk on a budget like this, so making kefir and yogurt with organic milk would be my best compromise solution.
What would you feed your family if you had to seriously cut back your budget? Which foods would be a priority and why?