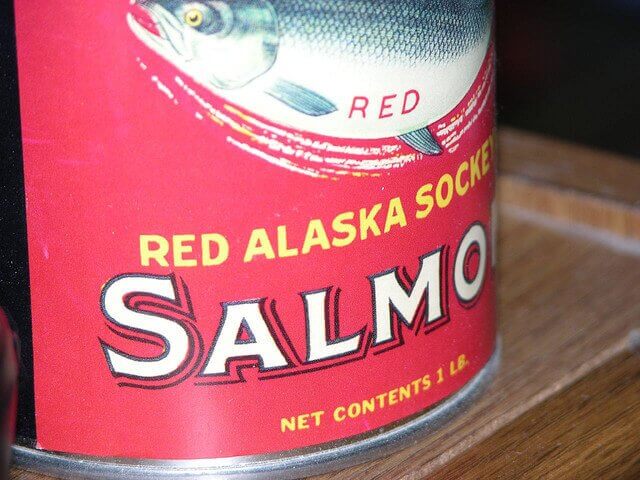 I spent most of the day working on my garden (so exciting, I can't wait to show pictures soon!), so I am exhausted and ready for a relaxing evening, but as requested, here are a few of the recipes I used in my Frugal Cooking Carnival menu (you can see pictures for the salmon melts and broccoli salad in my post yesterday):
Salmon Melts
Simple as can be.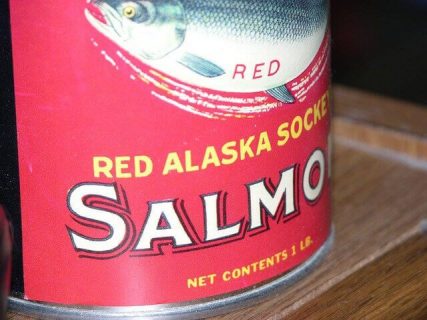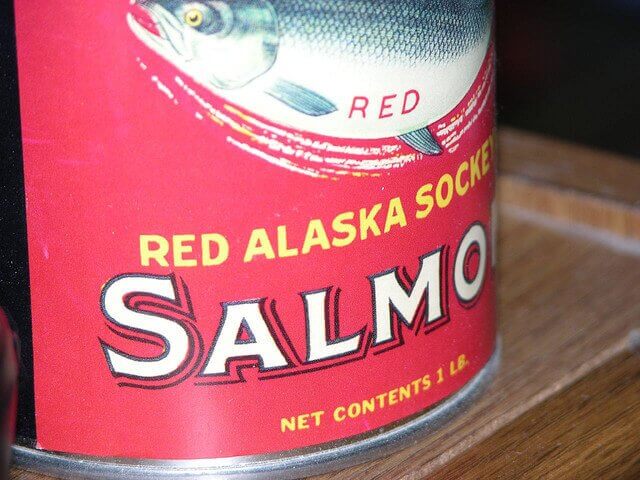 Print
Salmon Melts
Ingredients
One can salmon (I currently use Wild Pacific, though I wish I could afford Wild Alaskan Sockeye, a better choice)
Mayonnaise
Seasonings to taste (salt, pepper, Spike, garlic powder, etc.)
5-6 pieces bread
Sliced or grated cheese
Instructions
Take one can of salmon and use a fork to mash it up in a bowl with a couple tablespoons of mayonnaise. I also add some salt and pepper, and Spike (a healthier version of seasoning salt, made with lots of dried veggies), and garlic powder is good, too.
Take 5-6 pieces of bread (depends on bread size and how thick you spread the salmon) , and spread salmon mixture on them. Cover with sliced or grated cheese.
Put in the oven at 350 F to bake for about 10 minutes (I often just use my toaster oven to save energy). Allow to cool for a minute and that's it!
Courses Main Course
Add some chopped veggies and dip, or sliced fruit, and it's a perfect, healthy convenience food for those lunchtimes when you just don't know what to make!
Broccoli Salad
I got this recipe from my Mother-in-Law, and it's one of my favorite salads, and so simple as well.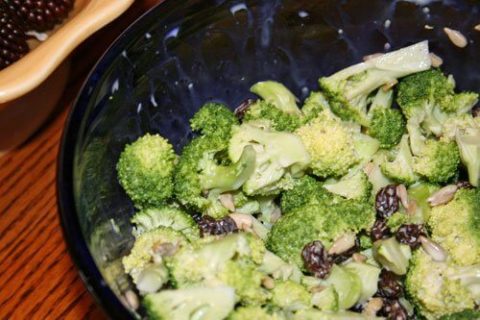 Print
Broccoli Salad
Ingredients
One good sized bunch of broccoli, chopped up (maybe a little smaller than you would for a stir-fry). You can also peel and chop up the stems, if you like.
Dressing:
1/2 cup Mayo
1/8 cup apple cider vinegar or lemon juice (I prefer a.c.v.)
1/4 cup honey
1/4 cup onion, finely diced (I sometimes omit, depends on my mood)
pinch of salt
Instructions
Mix well and thoroughly toss the broccoli with dressing.
Courses Side Dish
You can add in things like chopped walnuts, pine nuts or sunflower seeds, as well as raisins, currants or dried cranberries. I like to make it slightly before dinner, so the flavors can soak in a bit, and it can be served slightly cold from the fridge, but it's also fine to serve it immediately.
Cinnamon Scones
Finally, a scone recipe that is easy to make and uses the soaking method for grains! This comes from Sue Gregg's amazing cookbook (which I plan to write a review of very soon), called An Introduction to Whole Grain Baking- very worthwhile! Make sure to start the dough before the day that you want to bake them. I started mine at night, and then put them in the oven just before 8am, to have them ready for breakfast by 8:30.
Cinnamon Scones
Yield 12
Ingredients
1 3/4 cups whole wheat pastry flour (I used spelt flour)
1/4 cup hulled barley flour or additional 1/4 cup pastry flour (I used barley)
6 Tbsp. Sucanat or Rapadura (raw, crystallized sugar- I didn't have any, so I actually used about 4 Tbsp. honey and it worked fine, but next time I might do more like 5 Tbsp.)
1/4 cup cold butter
2/3 cup cultured milk (you could use buttermilk, or do as I did and use 1/2 cup yogurt thinned with 1/8 cup water)
1/2 tsp. baking powder
1/2 tsp. baking soda
1/2 tsp. salt
1/2 tsp. cinnamon (you could increase this a bit)
Topping:
1 Tbsp. Sucanat or sugar
1/4 tsp. cinnamon
Instructions
Stage 1
Blend together in mixing bowl: whole wheat pastry flour, barley flour (or additional pastry flour), and 6 Tbsp. Sucanat or Rapadura.
Cut in butter until coarse meal is formed, with a pastry blender.
Make a well in center, add and stir in just to mix cultured milk (or buttermilk/thinned yogurt).
Cover dough with plastic wrap, and cover the bowl with a damp cloth (I don't use plastic wrap, so I just covered the dough directly with a damp cloth, and it was just fine). Let stand at room temperature 12-24 hours.
Stage 2
Make a topping with sweetener and cinnamon; blend thoroughly and set aside. (I didn't have the right sweetener, so instead I sprinkled cinnamon over the dough in Step 9, then drizzled honey off of a spatula all over the dough).
Sift through small strainer into a small bowl: baking powder, baking soda, salt, and cinnamon.
Work in leavenings, salt and spices; knead dough 8 strokes on floured surface. Divide in half and pat each piece into about 1/2 inch thick circle (my circle was about 6 inches wide, like a small tortilla). Cut each circle into 6 wedges with a floured knife. Let stand 10 minutes.
Preheat oven to 400 F.
Place wedges on ungreased cookie sheet and top each with sweet-cinnamon topping; bake at 400 F for 12-15 minutes.
Notes
Makes 12 scones (I doubled the recipe easily to make 24).
Courses Baked Goods
So yummy with butter, and especially with berry jam!