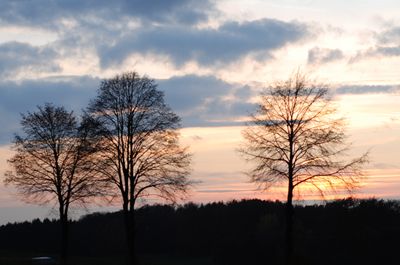 Sometimes I get a bit lost in keeping up with the heaps of laundry, the never-ending dishes, the reading and the math worksheets (gosh, she's getting so old so fast!), and the kissing of boo-boos.
It's easy to get so focused on all of the smaller tasks that make up my roles as wife, mother and homemaker, that I often cease to see the forest for the trees, so to speak.
A couple of weeks ago, I began listening to the series "To Teach What is Good- Titus 2" by Carolyn Mahaney, and I found it so refreshing and encouraging. You see, over the course of this past month I've been feeling rather exhausted and overwhelmed by some stressful circumstances, challenging relationships, and duties I was struggling to accomplish. The fact that I wasn't sleeping well and was caring for another little boy probably didn't help.
In fact, I realized that I had gotten so worn out and discouraged that I had even begun to listen to some of the less discerning and doctrinally-incorrect voices around me, taking worldly advice and applying it to the struggles in my heart. For a couple of days, I allowed myself to think that I somehow "deserved better" and needed to make more time for myself and a few other thoughts that I know were less than true.
Listening to this CD the other day with my daughter, my heart was drawn back to this beautiful truth:
The way that I live out my life, in the context of my marriage, my mothering and my home, is a representation to a lost world of the Gospel of Jesus Christ!
(If you're unsure of what I mean by the Gospel, you can learn more about it here)
Listen to Carolyn's words in the corresponding chapter of Feminine Appeal
(the book upon which the CD series is based):
Although our daily actions might not be covered on the evening news, our lifestyle speaks loudly to those around us. How sobering it is to realize that our behavior has the potential to discredit the gospel. But how exciting it is to think that we can actually commend the gospel!

As verse 10 (of Titus 2) says, we can "adorn" the gospel with our lives. To "adorn" means to put something beautiful or attractive on display- like placing a flawless gemstone in a setting that uniquely shows off its brilliance. The gospel is like the most valuable of jewels. It is the pearl of great price.

Make no mistake, by adorning the gospel, we are not enhancing or improving it. The gospel cannot be improved! But by cultivating the feminine qualities listed in Titus 2, we can present the gospel as attractive, impressive, and pleasing to a watching world.
It doesn't take away the tiredness, or make some of the circumstances any easier, but it renews my passion to do what I have been called to do, and to do it well, through His grace. I am encouraged to continue on, realizing that all the "little" things I do day in and day out have a much bigger purpose- to present the gospel as more beautiful and attractive to a watching world!
I can't do it on my own, but I can press in to Him and lay down the burdens that I have been carrying at His feet. I know that He alone can and will give me the strength and ability to do it all in a way that glorifies Him and magnifies His gospel, without buying in to the lie of "me-ism". He created me for these roles, to serve my husband and family, through all sorts of circumstances and changing seasons, and He will equip me to do it. Only in Him can I find the rest that I am longing for.
Isn't it good to be reminded of the calling that we have, to present the Gospel through the roles and the work that God has given each of us? How has God been speaking to you lately, and how has He been bringing encouragement and refreshment for the challenges that you are experiencing?