Basic Necessities for a New Baby
Written by Natalie Klejwa, Contributing Writer
I'm not a child expert or anything. I've had a few babies. I've learned over the years that there is a lot of paraphernalia out there you could purchase or register for to get ready for your new family member, but most of it is completely unnecessary and a total waste of money.
This is my list of the good stuff that I have not regretted purchasing, and some of it I have only recently discovered. I wish I had read a list like this when I was starting out. I'm certain it would have saved me money, headache, and clutter.
Getting Ready for Mama
You need a few things to get through those first few weeks of nurturing a newborn! Here are the basic necessities for Mama:
Lansinoh Lanolin This is the only thing that solves the cracked, bleeding nipples problem of a nursing mama in those first couple of weeks. The nurses will tell you that you won't have cracked, bleeding nipples if you "nurse right". I'm fairly certain that's a lie. You very likely will, and for two weeks it will be toe-curling pain. But…just because it hurts to nurse the first couple weeks doesn't mean your nipples have to crack and bleed too. Just apply it to your nipples after every feeding. When I faithfully use lanolin, I avoid a lot of extra trouble. You really don't need it after the first month…but save it for the next baby!
Wool Nursing Pads Don't bother with disposables. They are crackly and uncomfortable. (Who wants to put paper next to their breasts?) I used cotton pads for several babies, and it was better than disposable…but now I'm turned on to all wool pads. They are expensive, but you only need two pair, one to wear and one to wash, and they will last for all your babies. They soak up a lot of milk, are warm, naturally anti-bacterial, and very comfortable.
Setting Their Hope in God by Andrew Case This is the book I use every day when I pray for my children. It is simply Scripture written into powerful prayers. Diapering them, feeding them, rocking them to sleep, stimulating their brains…all good things. But the most important time you will spend each day is the time you pray for them. If you want to raise young adults who follow hard after Christ…you'll need the power of God at work in their lives. Start praying now. It will change your own life too! (The Kindle version is only $.99!!)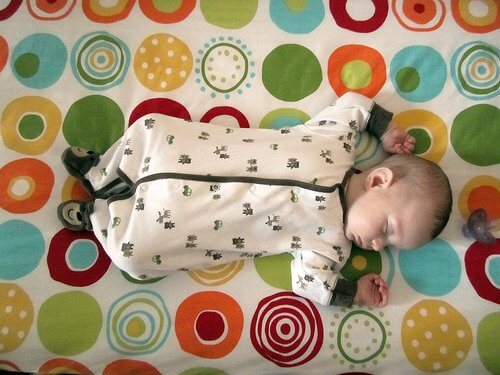 Getting Ready For Baby
White Noise Machine This seriously helps babies sleep better and longer. Think about it. They are used to the white noise inside your womb, and then all of a sudden they're exposed to the total quietness of large, empty spaces. Sudden noises can be very startling and unsettling. If you can make the transition from the womb to the world more seamless, you will be doing yourself and your baby a huge favor. In our home, our rambunctious kids make enough "white noise" to suffice during the daytime. But at night, both Baby and Mama sleep better with the sound of our white noise machine. A loud fan will also do the trick.

Aden & Anais Cotton Muslin Swaddle Wraps Once I discovered these little lovelies, I threw out my hundreds of flannel receiving blankets I had collected over the years. These wraps are stretchy, light, and offer a bundled "feel" while still allowing the limbs to move slightly…as if they are in the womb. Because they are light material, they won't overheat your baby. I found three to be plenty, but I do laundry every day when I have a new baby. If you don't have much laundry in your life, you may find that you need a few more for those times when your newborn spits up and has blow outs on them. As I recall, this is a daily occurrence in the life of a newborn.
Hanna Andersson Night Night Baby Sleepers Other than 10 white, onesie t-shirts, you don't really need any other clothes. I usually buy mine used on Ebay…but my babies have LIVED in these for the first year of their lives. They are soft, comfortable sleepers and adorable, cozy play suits all in one. This brand is by far superior to any other brand I've tried. The zippers are so much better than snaps as far as ease of diaper changing, getting on and off. I don't recommend buying things with snaps or buttons unless you are looking for things to do with your time. (Clothes with collars are also troublesome on a baby.) The cotton is super soft, high quality, and lasts for several babies. Other brands get holes in them or wear through…are thin…too fitted…etc. You can try to save money by going with an inferior product (believe me, I've gone that route more times than I care to remember), but you will end up paying the same price in the long run.
Cloth Diaper Stash I realize not everyone is a cloth diaper mama. That's OK. I adore cloth diapers, and have had a lot of fun trying different kinds, but I've really settled on Bum Genius as my favorite brand. I loved using the all-in-one pockets for a few years. Now I'm using the Bum Genius All-In-One Elemental Organic with snaps. It took a while to get used to the snaps concept, but now I like not messing with pockets and velcro. I've found 15 to be the perfect number to last for two days.  You have to wash them every 48 hours anyway, so there's no need to be storing more than that. These will not work for newborns.  I've just used disposable for those newborn days, but I did break down and buy 12 Fuzzi Buns x-small pocket dipes for this next baby while he/she is in the newborn stage. Mainly because the right cloth diapers handle those newborn blowouts (you know…the ones that go all the way up the back and out the top…somewhat like a volcano?) more gracefully than disposables.
Ergo Baby Carrier Everyone has their preference when it comes to these. There are some wonderful carriers to choose from! I would not go with a cheap brand unless you want to ruin your back. Might as well get a high quality carrier, use it for all your babies, and be happy. I'm not as excited about the Ergo for the newborn stage, so for my next baby I'm planning to try a Moby Wrap for those first couple of months. I bought mine from Simply Nurtured (owner, Courtney Dunkin, in a contributor here!)
Bouncer Seat.  You can't NOT have one of these. If you are trying to save money…skip the swing and just get the bouncer. (Some of them are actually a bouncer/swing in one!) I really like the vibrating bouncers…they usually put a fussy baby to sleep in a pinch. (Wish they made them for big people…)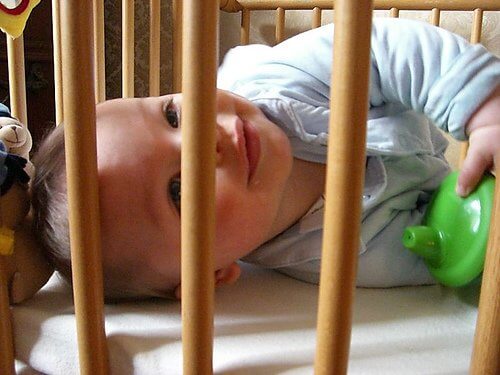 Planning for a Growing Baby
Activity Jumper  I use this from about 4 months until my babies are almost 2! They love to jump in it…and it is a great place to put them when you are doing family devotions with the older kids…or when you want to "contain" them for a period of time (maybe when you are making dinner…)
Gym Little babies LOVE these. They learn to reach, pull, bat, and grab. You can get cheap ones with no bells and whistles and just add your own toys to them with some links. I use mine every day from the time my babies are about 1 month until they are old enough to crawl away.
Pack and Play We've gone through three of these over the course of 8 children, mainly because we use them every day until our children are into their toddler years. They are great for travel, playtime, visiting relatives, etc. We even use them as a toddler bed if our toddler type isn't quite ready to transition to a bigger bed when the new baby comes home. HERE is a link to a nice, big square sized one. I'm expecting our ninth baby in a couple of months, and since we are in need of replacing our older, very rickety model, we're planning to get the Graco Modern Pack-N-Play Playard with Changer and Bassinet. I like to "hole up" in my room with a new baby for a few weeks, and because my current youngest will only be 21 months old and still in need of using our crib in the nursery, this model will enable me to have a changing table and "bassinet" in my room with me…with the added bonus of a future pack and play…all in one.
Play Yard This is similar to a pack and play, but provides a much larger play space. Once my babies are crawling, this goes up in our family room. It enables the kids to play with the baby in an enclosed area, ensuring that the baby will not crawl off and get into danger. We put this up outside, at the beach, etc. It is one of those contraptions that we definitely could NOT live without. Right now, we have our old pack and play in the play room downstairs so our 19 month old can play "with" the other kids and be safe, while the Play Yard is currently upstairs in the family room where he is safely contained when the kids and family are up in that area.

Wooden Kitchen Food



Haba Dolls



Haba Soft Clutching Doll



Bright Wooden Teether



Plain Wooden Teether



BumGenius with Snaps



Seventh Generation Diapers and Wipes



Organic Crib Sheet



Moby Wrap



Ergo Baby Carrier



Herbal Salve



Dr. Bronner's Baby Soap



Clay Baby Powder



Nursing Cover



Homeopathic Teething Tablets
While there are countless other fun looking, necessary sounding gizmos and gadgets all designed to collect your money and supposedly bring you and your baby happiness, I've found these to be the indispensable items that we use on a daily basis in our home.
You may have noticed a lot of things…like baby bathtubs and baby towels, bumbo seats and nursing pillows…are missing. I've just found those to be more of a hassle than a help, and storing all the equipment can be tricky if you live in a small space.
Keep it simple on your budget, your storage space, and your sanity, and just enjoy that miraculous bundle of sweetness straight from heaven!
What are your "necessities" for a new baby?