11 Ways to Save on Your Grocery Bill
;
As 2011 comes to an end, we're sharing helpful lists to help you save money, stay healthy, get organized, creatively repurpose, frugally gift-give, intentionally celebrate and more in our "11 Things for 2011" series throughout these holiday months.
By Contributing Writer Brandy Ferguson
As a busy wife and mother of almost eight boys, it's been necessary through the years, to find more and more ways to save on our growing family's grocery bill.
The list could be endless, of course, including practical tips like breastfeeding and cloth diapering your baby, and making your own baby food. Here are just a few things we've learned along the way.
11 Ways to Save on Your Grocery Bill
1. Make a weekly menu plan. A weekly menu plan prevents those last minute what-are-we-going-to-have-for-dinner panic moments.
2. From your weekly menu plan, make a grocery list. Stick to the list. Avoid buying anything that is not on the list. Using an organized shopping list each week helps ensure you have every ingredient you will need for making the meals on your menu plan. It also keeps you from running back to the store for any forgotten items, which almost always results in buying extra things.
3. Buy in bulk at a wholesale store when possible. Costco is great for offering a lot of organic foods, and still at a discounted price. You can often find all of these organic products at Costco:  apples, other fruits, eggs, milk, salsa, chips, cereal, olive oil, unbleached flour, sugar, yogurt, meat, chicken, vegetables, and more.
4. Use coupons if you have them, but only for things you need and will really use. Shop at Walmart when you can. Over the years, we've repeatedly noticed how our grocery bill is drastically less if we choose to shop at Walmart. When we don't have the extra money to spend on groceries in bulk at Costco, we know that we can still find a relatively good amount of healthy and organic options at Walmart.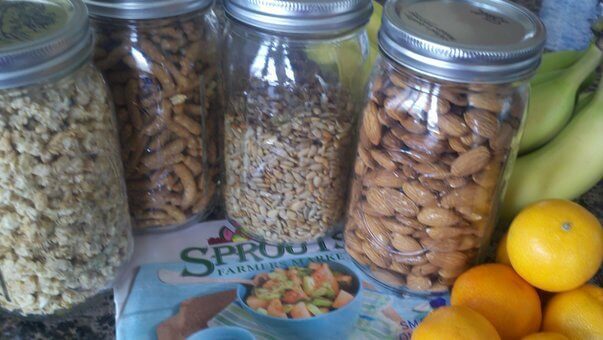 5. Eat whole foods. Even if it isn't organic, whole food is still better than processed food. Processed foods and convenience-packaged foods are often more expensive, and if not, they're likely to cause you to spend money for health reasons later on. For a list of easy, healthy, homemade snacks, click here.
6. Eat at least one vegetarian dinner per week. There are so many options for delicious, meatless meals, you'll never miss it. This is also a great way to help ensure your family is getting in those extra veggies. Experiment and see what your family likes. You may be surprised at how much they love loaded baked potatoes, veggie pizza, beans and cornbread, or garlic or vegetarian spaghetti with delicious, homemade sauce.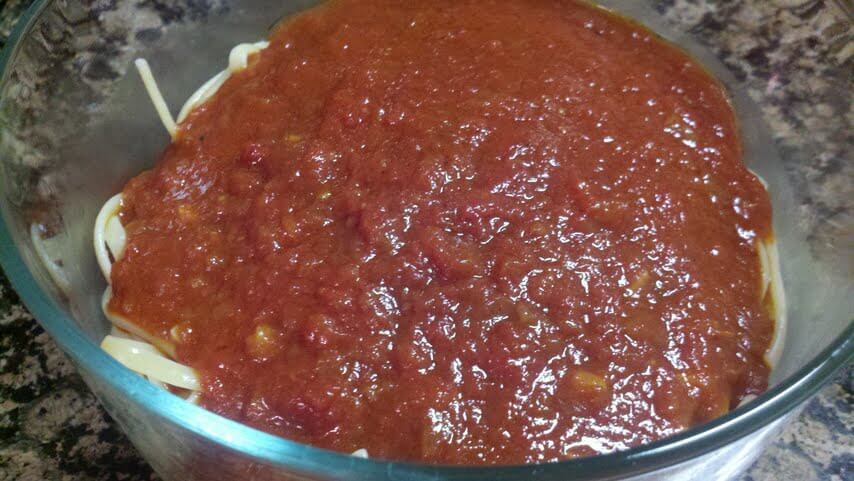 7. Plan on eating leftovers for one dinner a week, too. Even if there isn't enough left over from one meal  for the whole family, you might have leftovers from two meals, so it can work. Make it a leftover buffet night.
8. Make your own baked goods including breads, rolls, biscuits, granola bars, energy balls, cookies and cakes. Cheaper AND much healthier!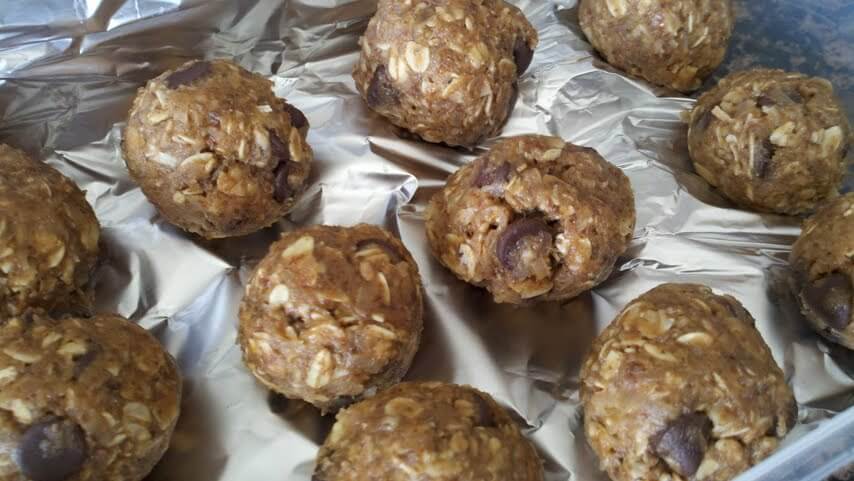 9. Don't buy cleaning products. Instead, make your own non-toxic, all-natural cleaners with just a few very inexpensive ingredients like baking soda and vinegar. Also buy these products in bulk and keep on hand. For floors, consider switching to a steam mop, which uses only water for steam cleaning and disinfecting bare floors. Learn how to make your own simple dishwasher detergent here.
10. Make your own laundry detergent. With just a few simple ingredients, you can make a five gallon bucket of detergent for under five dollars. Considering that this should last several weeks to several months (depending on your family size), this is extremely economical.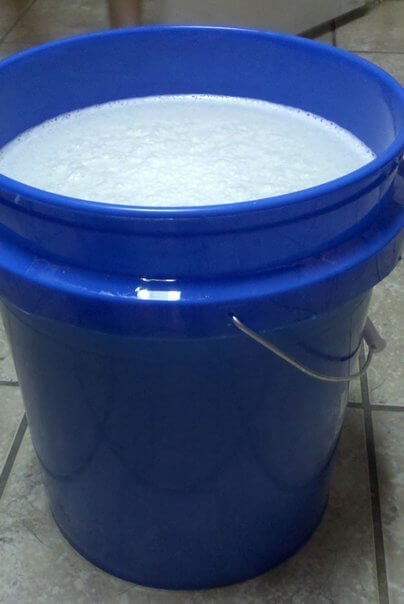 11. Use natural remedies for skin care and minor ailments when possible. A Delightful Home is the greatest resource I am aware of for making your own body scrubs. Make your own vapor rub by following this tutorial.  Instead of buying face wash, try this recipe for a natural, homemade version.
How do you save on your grocery bill?
top image credit
This post contains an affiliate link.