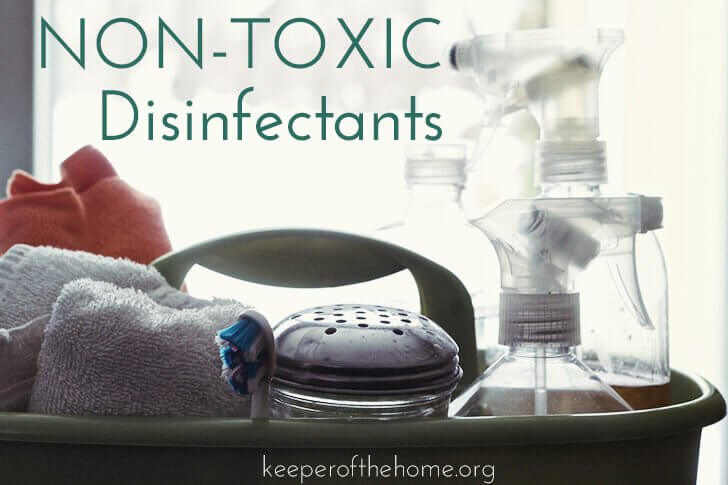 If you have visited this blog regularly this month, you've probably learned a lot of tips for natural, healthy household cleaning. It's so important for our health and for our children to use safe, non-toxic cleaners. However, safer alternatives are sometimes quite hard to find when you need to disinfect your home.
I advise against disinfecting every surface in your home—germ exposure is important to build a healthy immune system. However, there are times when certain areas of your home may need a good sanitizing, such as after a stomach bug. In our home, we try to keep the toilets disinfected and wiped down daily. And after an illness, we try to kill germs on doorknobs and light switches, etc.
Mainstream disinfecting products, frankly, are just scary to me. I don't use them. The good news is that there are great alternatives that can be acquired quite cheaply. I'd like to introduce you to two of the options today.
Melaleuca (Tea Tree Oil)
Tea tree oil is a potent oil derived from the Melaleuca alternafolia plant in Australia. It has a very pungent smell that some find invigorating. My children and I quite enjoy the smell.
Tea tree oil has unique properties that make the oil an excellent germicide and fungicide. In the traditional cultures of Australia, the people have been using tea tree leaves as medication for centuries. The use of tea tree oil as a germicide and fungicide is a bit more recent—about the last century.
Our family uses tea tree oil for a variety of uses. On Saturdays, I fill a big bowl with hot water and castile soap. I then add 5-10 drops of tea tree oil to the water. We use the hot, soapy water to wipe down kitchen appliances and counter tops, as well as the floor. In the bathroom, we wipe down the counter and floor with the solution. This is the only time during the week that I disinfect my floors. The rest of the week, I just use my steam mop.
The thing I love about tea tree oil is that my kids can safely handle it, and therefore help more around the house. The smell is wonderful, and it makes my house smell so fresh and clean while it kills germs.
If you are interested in using tea tree oil for cleaning, it can be purchased at most health food stores. The bottles come in a variety of prices. I would suggest that if you are just using it for cleaning purposes, that you start with the less expensive brands first.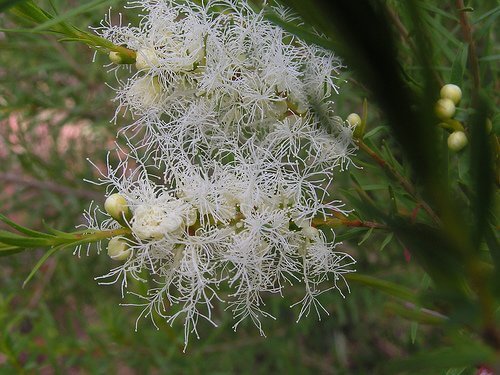 Vodka
Okay, I know that probably half of you gasped when you saw the title of this section. Vodka? Really?!
Yes, as controversial as it may sound, I have found that vodka does a wonderful job with multi-purpose cleaning. Because it is alcohol, it kills surface germs effectively. It is non-streak, so vodka is great to use on mirrors, windows, and other surfaces that streak easily.
But why not just use rubbing alcohol instead of something as controversial as vodka? I get asked this question quite frequently when I tell other women about my choice of vodka as a cleaner. First of all, rubbing alcohol and vodka are not equal. Rubbing alcohol is isopropyl alcohol, which is toxic when absorbed. So, when you clean kids toys with rubbing alcohol, it leaves behind a residue that is not safe for little children who put toys in their mouths. On the other hand, vodka is ethyl alcohol, which is safe for human consumption should your child put the surface in their mouth.
At our home, we use vodka to clean counter tops and faucets since it makes them shine brilliantly. We also use it to wipe down the toilets and clean windows and mirrors. Vodka is a wonderful sanitizer as well as deodorizer, so spraying some on furniture after someone has been sick will get the furniture clean. Because it evaporates so quickly, and there is no smell of alcohol after it dries, so it won't damage fabric on furniture. I also use it to clean the kids' bath toys periodically.
Now, I want to address some concerns you may have with using vodka as a cleaner. First of all, I believe that you must follow the dictates of your conscience regarding having alcohol in your home—even as a cleaning product.
After discussion, my husband and I felt that vodka was a safe and cost effective way to clean. So we allow vodka in our home and treat it the same as we would treat any other cleaning chemicals. We immediately pour the vodka from the bottle into a spray bottle and store it with the cleaning supplies.
Another concern that others have expressed with using vodka for cleaning is having to go to a store to purchase it. That is totally understandable. I have actually found that you can buy it online, and for cheaper than I assume you would be able to buy it in a store. You don't need to buy the expensive kind. Since it's not for drinking, the cheapest kind will do. And the good news is that a little goes a long way, so you wouldn't have to purchase it very often.
In conclusion, vodka makes an excellent cleaner, and I highly recommend it. That said, I understand that all of you readers out there may hold different beliefs concerning using alcohol, and that is okay.
Have you used tea tree oil or vodka as a disinfectant? Do you have any tips to share?
Other Related Posts You May Enjoy