Charting the Way to Successful Stain Removal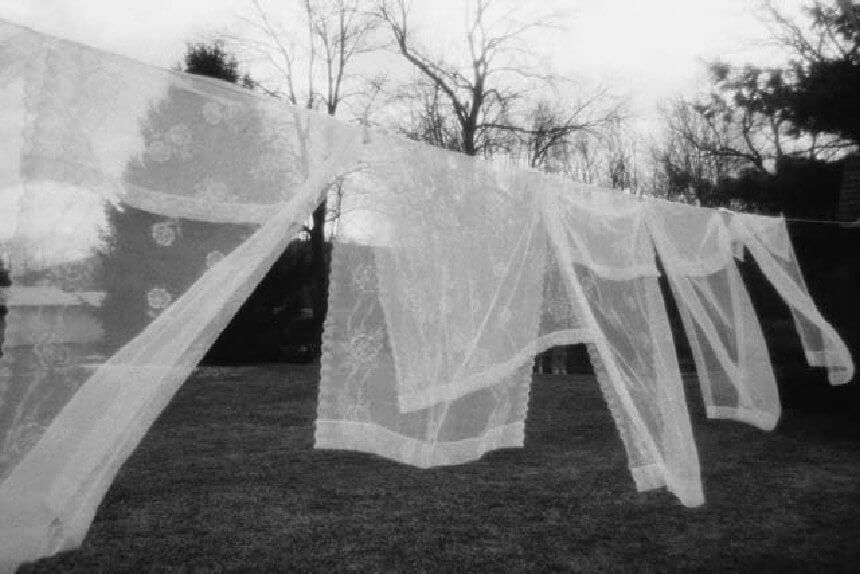 Written by Sharon Kaufman, Contributing Writer
A Common Thread in the Fabric of Life
It's something we all do on a regular basis; one of the most common threads among women around the globe. Of course, you've guessed it by now because of the picture… LAUNDRY.
The Romance of the Clothesline
I've always been fascinated with laundered clothes hung out to dry when visiting other places. In Lancaster County, Pennsylvania, my husband and I were treated to clotheslines beautifully bedecked with Amish clothing. Mostly black and dark in color and very plain in nature, the shirts, dresses and trousers blowing in the wind were a testament of a simpler way of life and of a little bit of romance lost to those of us who have only to press the "normal" button on the electric clothes dryer to have dry clothing.
While in Africa on several mission trips, I laundered our clothing all by hand. There, the women use four or five small plastic basins – one with soapy water to clean the clothing and the rest for repeated rinses. After it is wrung out, the clothing is hung to dry on make-shift clotheslines or on the bushes. It may or may not get dry, depending on the humidity and also rain. You may actually bring the clothes in several hours later just as wet as when you hung them out.
One thing is certain, however, we should learn from the rest of the world to employ the faithful clothesline in our own backyards. It is yet another way to save our environment and be a good steward of the earth. And our gas and electricity bills will reflect a savings also.
Oh, How We Hate Those Horrid Stains!
Doing laundry is not so difficult here is the U.S. And it seems that one of our biggest concerns when doing the laundry is removing the stains from our clothing. There are plenty of choices when it comes to purchasing commercial stain removers. There is even one you can now take on the go with you to use if you drop spaghetti sauce (this is one thing I do well and it never seems to fail)  on your white blouse while eating out.
However, there are ways to prevent stains. For me, one of the easiest ways to prevent stains from happening is to wear an apron. It has saved me many times from having to douse a blouse or address the mess on a dress with stain remover. The little poem below expresses the practical benefits of the humble apron. So, by all means, save yourself some work and wear an apron. Aprons are all the rage these days anyway.
The Humble Apron
I wear my apron – it's a friend,
To help me cook and clean and tend.
It takes the brunt of splats and stains
And saves my clothes from laundry pains.
It helps me sense my duty clear,
To cook and clean for loved ones dear.
Yes, in my apron I become
A servant to the ones I love.
Yet under all the apron's stains
My clothing bright and clean remains.
Then when removed it hangs unseen,
And I am crowned the household queen.
Copyright Sharon Kaufman 2000
Charting the Way to Successful Stain Removal


But getting back to removing stains, there are alternatives to using chemically loaded stain removers. A few years ago I developed a laundry stain-remover chart that details how to use everyday household items, such as vinegar, baking soda, etc. for ridding clothing of stains. Originally, it was given out at a laundry and linen shower for a young bride-to-be who also happens to be a dear friend of mine.

The links for the chart are below in PDF form. You are welcome to run off any or all of the three pages. To get the best copy possible, after you click on the print button in the PDF file, look for "Properties" and click on the button. Once you're in "Properties",  click on the "page set-up" tab and set the page "orientation" to "landscape". Then proceed to print.

You can keep your stain-removal chart in good condition by inserting each page into a plastic sleeve. Then thread metal rings into the binder holes at the side of the plastic sleeves and hang the chart up on the wall in the laundry room. It should serve you well for many years to come.
Have you encountered a particularly difficult stain to remove? What was it and did you meet with success? What effective, natural stain removers have you used?
Other Related Posts You May Enjoy