Giveaway: 6-pack Happy Heiny's Cloth Diapers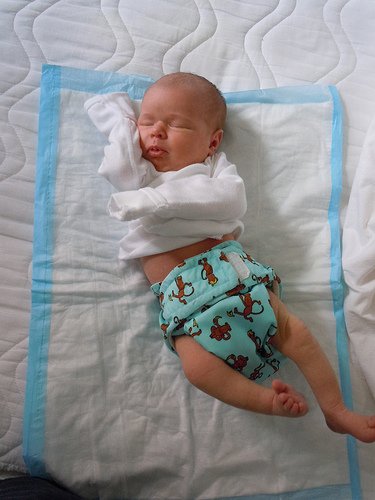 Written by Sherrie Cook, Contributing Writer
As I have written to you all before, more and more people (and many of you) are making the switch to cloth diapering for so many reasons! Thanks to our ever-expanding internet technology, most of the fears associated with switching are being talked about openly and often. Due to this wealth of conversation and information many families are finding simple solutions to stinky diapers, detergent quandaries and how to deal with rashes.
You may wonder, if there is such a tall stack of good reasons to switch, why isn't everyone doing it? One of the biggest initial deterrents is upfront cost. People worry that they will invest in something that will turn out not working for them.
If you have been wanting to try cloth but the start up money has you cringing, you have come to the right place! Stephanie here at Keeper of the Home is graciously allowing me to offer you a chance to start (or boost) your cloth diaper stash. What's up for grabs?
Six Happy Heiny's sized (S, M, or L) diapers
If you're the lucky winner, you'll get to choose the sizes and your color scheme preference – Girl, Boy or Gender Neutral. This package retails for over $90! What a great addition to your nursery or a perfect gift for a baby shower!
A little about Happy Heiny's cloth diapers
Happy Heiny's diapers are considered "pocket diapers". This means there is a pocket between the soft layer that touches your baby's skin and the waterproof layer. Inside the pocket you place absorbent material, sometimes called an insert, that actually holds the moisture. When the diaper is wet, you simply remove the towel or insert from the pocket and wash the diaper and insert.
**Stephanie's note- I adore pocket diapers and have tried (and liked) Happy Heiny's in particular! This is a great giveaway!
.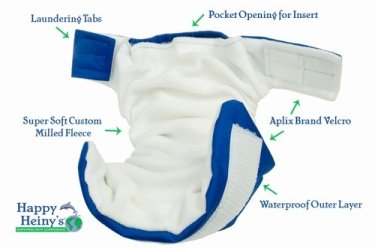 Would you like to win a 6-pack of Happy Heiny's Cloth Diapers? Here's how to enter:
1. Leave a comment here stating why you would like to win this cloth diaper package.
2. For additional entries, follow theProvWoman on Twitter or leave a comment on any post on The Proverbial Woman blog.
3. Subscribe to Keeper of the Home by RSS or by email.
Make sure to leave a separate comment for each option that you choose, to ensure that you receive all of your entries!
Contest ends November 25th, 2010. Giveaway has now ended.
Image courtesy of La Petite Vie