A natural stain remover that really works!
I found out a way to get blackberry stains off my little girl's off-white blouse and pumpkin baby food off my little guy's white/green shirt… without any heavy chemicals, and with minimal effort and cheap ingredients? Do I have your attention yet? 🙂
Here are the ingredients: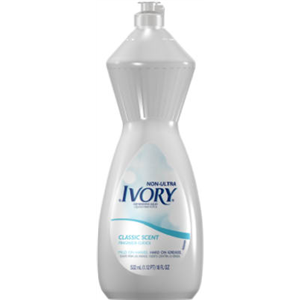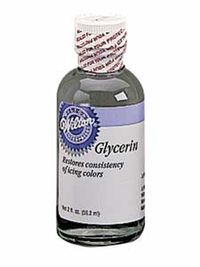 Liquid Dish Detergent, Glycerin, and water.
The glycerin I found in the pharmacy of my local grocery store, $2.00 for enough to make one good sized (1 L or 1 Qt) squirt bottle of the stain remover. You can buy higher quality, vegetable-based glycerin at health food stores, which I will seek out next time, but this worked for the time being. I looked up glycerin on the Skin Deep database, and it came up as a 2/10 for hazard rating, which is quite low.
The Ivory soap is not my first choice, but I needed a liquid dish detergent (being low on the natural one I use for my dishes and not wanting to waste it should this stain remover not work), and since I was just at the regular store, I bought Ivory, hoping it was one of the more natural ones out there. I also checked Ivory on the Skin Deep website, and the main issue with the bar soap is it's fragrance (every other ingredient was a 2 or less, but fragrance rates an 8/10), so I assume that is likely the major issue with the dish soap. Anyways, it served the purpose for now, and I will buy a more natural replacement soon.
The Recipe:
1/4 cup liquid dish detergent
1/4 cup glycerin
1 1/2 cups water
Pour all into a squirt or spray bottle (I used a regular sized spray bottle, from a previous cleaner. This recipe half filled it, for about $1.25, or $2.50 for the full bottle's worth).
The book I got this recipe from claims that this stain remover works well on ink, marker, newsprint, coffee, tea, juice, jams, bbq sauce and mustard. If it can handle those stains, it can likely handle most anything (though it may not do grease or oil stains- I haven't been fortunate enough to be able to try it out on those yet. 🙂
The Verdict?
It really did work! There was not a trace of those berry or pumpkin stains left on my kids clothes, and all I did was give them a quick spray 5 minutes before tossing them in the (cold) wash. They weren't incredibly fresh stains, either (as in, they might have been at least a day or two old, but certainly I didn't catch them within minutes or hours of when they happened). I did laundry yesterday at my MIL's house, and believe me, I was already missing my new stain remover!
The Source: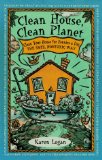 Clean House Clean Planet. Clean Your House for Pennies a Day, The Safe, Nontoxic Way
.
By Karen Logan
This is a book that my husband just happened across in Winners, a local discount store (similar to Ross). It was marked down to $5, so he snatched it up, thinking it was bound to at least somewhat interest me. I've been perusing it, and so far have tried the "Go Spot Go" (her name for the stain remover), as well as the floor cleaners, and I can't wait to try more of the recipes.
Her approach is very simple and common sense, and I love that she teaches you to add in essential oils for a lovelier smelling house (something I've never done, but loved trying on my kitchen floor). She also shows you how to pre-mix recipes or have your basics (ie. vinegar, baking soda, etc.) in very useful containers so that cleaning with natural, non-toxic ingredients is just as simple and quick as doing it with store-bought ones. She offers her own effectiveness rating for each recipe (and she tries to be really honest about it), as well as a price breakdown for how it compares to store-bought. I definitely recommend adding this affordable and useful book to your collection of natural home resources!
Has anyone else tried this particular stain remover recipe and what has your success been with it? Or other natural stain remover recipes that have been working well for you? Has anyone else checked out this book and what did you think of it?
Other Related Posts You May Enjoy
Disclosure: This post includes affiliate links.