You Tell Me : What Will You Do (If Anything) About Radiation from Japan?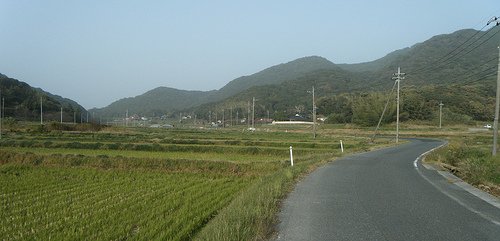 I had intended to write the second installment of the How to Plan Your Garden post for today (don't worry, it's still coming) but between a bout of illness in our own home and all of the conflicting reports that we've been reading in the news and on the web, this topic seemed more timely and relevant.
I can safely assume that word has spread widely of the risk of nuclear radiation exposure in North American, due to the nuclear power plant crisis after the recent tsunami in Japan. I can safely assume this because if you tried to purchase a bottle of any sort of iodine supplement in either the USA or Canada, almost anywhere, you wouldn't be able to. It's all sold out.
My husband and I have also been reading and watching and listening to all that's going on, in this grand debate between the government and it's experts who say that there is absolutely no threat to our health at all, and all of the various internet personalities who are insisting most vehemently that there most certainly is a threat and that it is a grave threat indeed. Who are we to believe?
I'll tell you right now that this post is not a "how-to" anything. It's an "I honestly don't know" post. That's the truth. I have no idea.
We fall on the side of generally not believing much of what the government tells us, because 1) it is in their best interests to keep public panic at bay, and 2) governments in general tend to have a long and glorious history of not dealing fully in truth. And yet, in the ever so eloquent words of my husband last night, "It's so hard to know whether we can trust any of these wackos on the web" (hmmm, now honey, what does that make me?) 🙂
So what will we personally be doing?
First of all, we are not panicking. As I've said before, we have a great and sovereign God who intricately ordains all of the affairs of this world and it is in Him that we put out hope, not in human wisdom or in the plans of man.
Second, we are going to do our best to be proactive and responsible, especially with these three little lives that we have been entrusted with, doing what we feel is reasonable due diligence.
For us, although we could still change our minds as things unfold and as we learn more (particularly if we feel the situation is worsening), this will include taking some moderate steps to boost our family's bodies to better withstand the effects of any radiation (however minor) that we might be exposed to.
Now, as I said before, iodine is basically impossible to purchase at this point, so what other options are there?
While I've been sick, my mother-in-law has been doing some research for our entire family and I particularly appreciated one of the articles that she sent to me, Fighting Radiation Exposure- Naturally. It has a whole host of suggestions other than iodine, including many food options. Probably the most important of the foods that we could consume to offer protection are the brown seaweeds, kelp, kombu, arame, wakame. These sea vegetables are naturally high in iodine. There are many other suggestions as well, including bee pollen, nutritional yeast, green tea, vitamin C, milk thistle (or other liver supports), charcoal, sodium bicarbonate (baking soda), and clay (like bentonite clay).
But more than anything…
Though I am slightly worried for my own family, I feel so much more concerned for our dear friends in Japan and the beautiful, generous people that we were privileged to know and live among for the first year of our marriage. When I see the pictures in the news of that familiar land, my heart aches and my desire is to be back there now, helping and supporting them.
Please, continue to pray for the courageous Japanese people, who so desperately need Christ more than anything else, and yet so few of them know Him or realize that they need Him at all. Pray that God would heal their land and people, yes physically, but even more than that, spiritually.
So, my dear readers, I would love to know…
What are your thoughts on the radiation exposure issue? I'm curious to know, what will you be doing to protect yourselves, if anything?
Top image by garycycles4 (this is the countryside in Yamaguchi, the Japanese prefecture where we lived)