Cooking for a Family When One Person Has a Food Sensitivity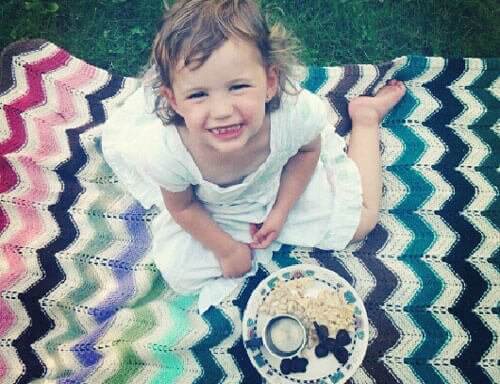 Over the years, we've had our fair share of special diets.
Each of our children has dealt with strong food sensitivities and restrictions at one point or another. Sometimes we make changes to our diet as a family, requiring everyone to eat the same thing.
Other times, that's not so practical. When our 2 year old daughter began going through a series of special diets last year to try to clear up her pervasive eczema, the rest of us (2 adults and 2 older children) didn't want to adhere to her particular diet if we didn't need to.
At 2 years old, she was the smallest eater of out of the five of us. That fact made me hesitant to spend the extra time and money that it would require for everyone to eat a menu that met her unique needs (no wheat, no dairy, no rice, no tomatoes, no citrus, no peanuts, etc.).
Isn't it more work to make different food for different people?
It might sound as though it would be easier to prepare the same thing for everyone, and it's certainly my preference to cook just one meal.
That said, I still need to make meals that pleased my husband's palate, appealed to my older kids (and yes, to myself), and I knew that her dietary needs required particular (often more expensive) ingredients, in addition to more cooking and preparation time on my part.
I opted to cook as usual for the family, while finding ways to make simple adaptations that would render our meals Johanna-friendly or have alternative foods to satisfy her. The name of the game became keeping my daughter well-fed while avoiding kitchen mutiny from the masses. A challenge? Perhaps, but it's not as hard as it sounds.
Here are 6 ways that I worked around my daughter's needs while feeding my family: 
1. Find meals that work for everyone.
It helps to make yourself a list of what foods are fair game for all… for us, this included potatoes and sweet potatoes or yams, corn, eggs, kamut or spelt, coconut milk, most nuts and seeds, all meat and fish, beans, most veggies and fruits. When I looked at what she could eat, instead of what she couldn't, I realized a number of meals would fit the bill.
Chicken (or fish or meat of some sort) with roasted potatoes and vegetables
Shepherd's Pie (if I kept the mashed potatoes dairy free)
Eggs, breakfast meat and fruit, at breakfast
Fish cakes and yam fries (if I used an alternative flour in the fish cakes)
Pancakes, made with kamut flour, or grain-free ones we all enjoy (with eggs, peanut butter and bananas)
As much as possible, adapting your recipes and finding things that work for the entire family just makes sense.
2. Find meals that almost work for everyone, where you can tweak small things.
After #1, this is the most common way that I accomodate her needs. Good examples of this include:
Oatmeal (she uses coconut or almond milk, while we use raw cow's milk)
Taco salad (she skips the cheese and sour cream, and gets extra guacamole and meat)
Sandwiches (I buy or make bread just for her, so all the fillings are the same, but she uses her bread and skips the cheese)
3. Find meals where the bulk of the meal is the same, but one component is different.
Pasta is a prime example. It's common for me to prepare a pasta sauce for everyone, and then boil up two pots of pasta– brown rice pasta for us, buckwheat (soba) noodles for her. The sauce is the part that requires the most effort, so making two types of pasta added very little extra work.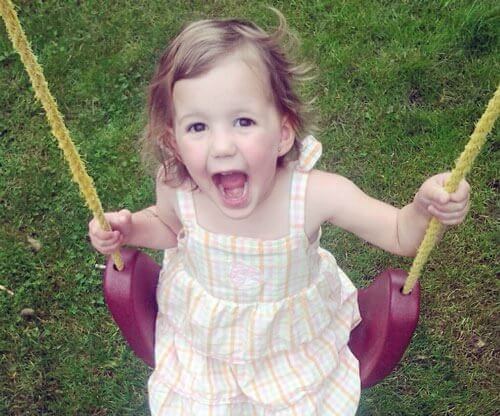 4. Remember that kids aren't as picky as adults and may be satisfied with simple solutions.
If it's a child that has the allergy or special dietary needs in your family, it's helpful to keep in mind that their culinary tastes are less refined than ours may be. If I eat pasta, I want a hearty sauce, like tomatoes with plenty of meat and vegetables, savory herbs and spices. Johanna, however, enjoys noodles with just veggies, simple seasonings and maybe some canned fish or chunks of chicken.
Yogurt was another tricky issue that had a surprisingly simple solution. I was trying to figure out a yogurt alternative that she could have for the times when we ate granola (which I adapted to her needs). Even the coconut yogurt at the store has rice starch as an ingredient, and goat's dairy is out for her as well. But she was content to have granola with extra fruit and some "milk" poured over it, no yogurt texture required. Personally, I don't enjoy granola with just plain milk, but she was 100% happy with it.
5. Keep special treats around.
Having yummy snacks and treat foods for the one with the special diet is so important. They need to know that they are just as valuable as every other member of the family, and that they haven't been forgotten or bypassed when the celebration foods come out.
Things that have worked well for us: some type of bar (either the SunRype Fruit & Veggie bars or Larabar fruit and nut bars– storebought or homemade), coconut milk ice cream or popsicles in the freezer, a handful of dates (her favorite), frozen bananas that can be whipped up into a quick smoothie or "ice cream" at a moment's notice, some dark (dairy-free) chocolate store up high in the cupboard, "cheese" crackers.
6. Figure out quick work-around solutions.
We love smoothies, but I didn't want to make everyone's smoothie dairy and citrus free (we love yogurt or raw milk and sometimes a bit of orange juice in our smoothies). Realizing I would always need to make 2 different smoothies, I came up with two strategies to simplify the process:
Simpler recipes to make for my daughter (just coconut milk, bananas, blueberries and green powder, for example) before making the larger one with slightly more complex ingredients for the rest of us.
Making her small smoothie first, so that I didn't need to wash out the blender before making ours (if I did it the other way around, I would have to rinse to avoid her smoothie being contaminated by our yogurt).
This is just an example, but small things like this add up to less time in the kitchen. Other solutions for me have included baking extra loaves of bread for her at one time and storing them as half-loaves in the freezer, just the right size to go through for one little person. Are there any currently tedious tasks that you could simplify somehow?
Do you have different dietary needs in your household? How do you work around them?