Eczema Causes & Natural Remedies to Fix it
ec·zema (ek′sə mə, eg′zə-)
noun
a noncontagious skin disorder of unknown cause, characterized by inflammation, itching, and the formation of scales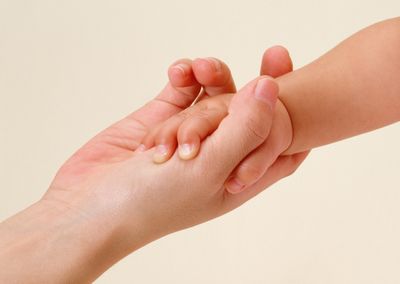 This is actually one of the most common complaints, questions, etc. that I hear, in relation to natural health remedies, and in response to my recent mention of my own eczema, I was asked about it once again.
How I do get rid of my (or my child's) eczema?
First, for some more detailed definitions of eczema and the different types, check out this webpage.
Second, my brief disclaimer: I am not an expert on eczema. Forget even the fact that I am not any sort of certified medical practitioner (which is important to note), but you should also know that although we have dealt with eczema quite extensively as a family, I still do not feel that I fully have a grasp on all of the why's behind it or the how's of dealing with it. What can I say? I'm a work in progress. 🙂
What causes eczema? 
Although you will get many varying answers on exactly what causes someone to develop eczema, one thing is certain. The dryness, scaliness, etc. of eczema itself is not the main issue (though it is definitely an aggravating and sometimes painful condition). It is simply a outward symptom of a deeper issue going on in the body.
Some of the many causes of eczema that we have either personally dealt with or that I have known about include (and note that this list is probably not exhaustive, but merely what I have learned so far):
Allergic or sensitive reactions to particular foods
Reactions to chemicals and toxins, in food products, body care products and cleaning/household products
Reactions to environmental triggers, such as dust mites, mold, etc.
Toxicity in the body that the liver cannot handle, and so eczema develops as the body tries desperately to flush out the toxins through the skin, which is one of the body's major organs of elimination
Dryness and irritation of the skin that develops due to dehydration (not enough water- this is far more common than you would think)
Dryness, irritation and inflammation of the skin that develops due to insufficient good fats, particularly Omega 3 fatty acids (these good fats help to moisturize and lubricate our skin from the inside out, as does the water that we drink)
Hormonal changes and imbalances
A weakened or compromised immune system, and sometimes even high levels of stress or tension
As you can see, the causes can be extremely varied, which means that there is no "one size fits all" prescription for treating eczema. Unfortunately, this is the route taken by most (though not all) conventional or allopathic medical doctors.
The most common method of "treatment" is to prescribe some sort of cortisone (steroid) cream. Although this has the benefit of relieving the irritation and itching and bringing the skin back to normal (and it does help to temporarily bring relief, which can help the skin to heal more quickly), it doesn't actually solve any of the underlying problems.
Cortisone or steroid cream is concerning because of two main side effects. The first is external, and that is that is actually thins the skin and ultimately makes it weaker and more susceptible to infections, etc. The second is internal, and what happens is that some of the steroid is absorbed into the bloodstream (remember- anything you put on your skin can and will likely be absorbed into your bloodstream!). Once there, it can alter hormone levels and can even cause reduced growth rates in children. For these reasons, we personally choose to avoid all cortisone creams in the treatment of eczema.
Now that we've discussed what eczema is and some of it's causes, as well as how to achieve some relief, it's time to start thinking about long term and underlying causes. I think one of the first things to do in really dealing with eczema is to start ruling out possibilities of cause, to try to narrow it down to the most pressing issue(s).
Here are some of the top issues that I would consider when addressing eczema:
1) Avoid All Processed Foods
Any preservatives, chemicals (like MSG), food dyes and artificial flavorings and/or sweeteners (Aspartame or Splenda) are likely candidates for causing irritation and reaction from the body, which often expresses itself outwardly through eczema. The truth of the matter is that these are not "foods" but rather chemical and often toxic substances, which our body's are not meant to consume.
When we eat foods containing these things, it's not uncommon for the body to have a bit of a "fight or flight" reaction, and to treat the unwanted substance as a foreign invader. This can result in skin outbreaks and irritations, upset stomachs, digestive issues (gas, bloating, cramping), aches and pains, headaches, fatigue, weakened immunity, etc.
Most packaged and processed foods contain at least one or two types of chemicals, usually for preserving purposes, but also for enhanced taste, color, texture, etc. One of the best things that you can ever do for your health, nutritionally speaking, is to move away from foods that come off of store shelves, and towards whole foods- meats, whole grains, eggs, vegetables, fruits, good fats and oils, nut and seeds, etc. A really good rule of thumb is to read the ingredients on foods, and if you can't pronounce it or have no clue what it is, don't buy it!
2) Look At Hydration
Are you drinking enough water? Getting enough good fats? These are common reasons for dry, itchy or flaky skin, and can even cause or exacerbate other skin conditions.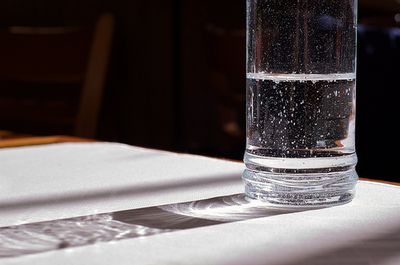 Good hydration begins on the inside and works its way out. Read this excellent post to learn more on proper hydration. A good thing to keep in mind is that if you're feeling thirsty, you are already somewhat dehydrated. The time to consume more water is before you really feel like you need it!
Another important angle of this issue is that our cells are not only hydrated and nourished by taking in enough H20, but also by sufficient intake of good fats, especially the Essential Fatty Acids. EFAs are necessary for a huge number of bodily functions and systems (too many to mention, but read the above link), but also for maintaining healthy hair, nails and skin. When our body is lacking in sufficient EFAs, it will begin to show outwardly through dry and easily irritated skin.
In my own experience, I have seen the effects of this enormously. As soon as I began to supplement with flax oil several years ago, I saw improvement in my dry skin and eczema. When I switched over to cod liver oil, I noticed even more improvement. I can honestly tell whether I have been faithful to take my supplements by looking at my skin. It tells me loud and clear that I have forgotten a day or two!
Have you tried an EFA supplement, such as cod liver oil (my top recommendation), another type of fish oil, an Omega-3-6-9 blend, or flax oil? I would highly recommend that you do!
3) Consider What's Going On the Skin
It is a very worthwhile activity to examine the ingredients in your soaps, shampoos and conditioners, lotions and creams, anything you can think of. Unfortunately, since many toiletry and beauty products do not actually list their ingredients on the packaging, we are often unaware of just how many unnatural things are in the stuff that we use! Chances are, if the ingredients aren't listed, it's probably not the best product to be using.
More importantly, our skin is not just a pretty covering for our body, but rather a major organ. It absorbs what we put on it, and many of these substances actually enter our bloodstream!
For those needing a good starting place, I would suggest the Skin Deep Database. You can use it to look up the brands and products that you are currently using and find out whether they contain concerning ingredients or not. If so, then you can also do searches for alternatives that rank lower (meaning that they have less potentially dangerous ingredients).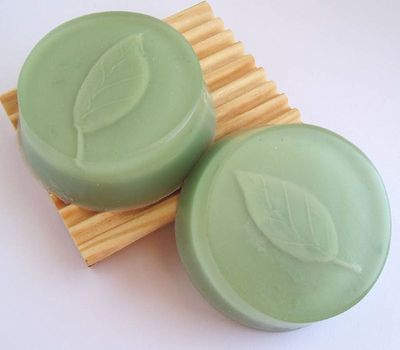 Move towards the most simple, natural alternatives that you can find. Here are some ideas:
This is the approach that we take in our home. The post that I've linked to was written over a year ago and since then I have simplified what I use even more and love it. See my post on going no 'poo (no shampoo), as well as the oil cleansing method that I use for my face. Coconut oil helps to round out my skin routine as a moisturizer (face and hands and sometimes legs). I've also since switched over to using this mineral makeup, which is fantastic (and make sure to order some free samples)!
Instead of regular soaps, try finding a castille (sold at many health food stores and coops), natural olive oil or goat's milk soap. You won't want to switch back, I promise!
Try making some of your own simple recipes! Here's one for shampoo, and another for deodorant.
Keep baby products very minimal and natural. I only use a couple drops of castille soap in the bathtub, the occasional bit of olive oil or coconut oil for dry or itchy skin, and diaper creams like Weleda or Burt's Bees for rash.
Do any of these causes strike a chord with you? Have you found any of these to be factors in your own (or your family's) eczema? What changes did you make to see improvements?
Over the past month or so, I've been sharing on the topic of eczema, and how to naturally and holistically approach it in order to bring both relief and healing. If you missed any of the past posts, here they are:
4) Try Food Eliminations
Eczema as a reaction to a food allergy or sensitivity is very, very common. Some of the most common food suspects are: Wheat, eggs, dairy, soy, shellfish, tomatoes, strawberries, and citrus, though there can be other culprits as well.
Often, these are not true allergies, but rather something that the body has become sensitive to through poor digestion, improper preparation or simply an inability to properly assimilate that particular food. By removing these foods temporarily from the diet, and working to heal the digestive system during that time, many of them can safely be reintroduced with no further problems.
If you have access to a good Naturopath, I would highly recommend a visit to one. They are able to provide detailed food sensitivity testing (such as a Vega or other similar test), and this often highlights sensitivities that you might not have otherwise considered. An alternative would be to have conventional allergy testing done.
If none of these options are available to you, or you would prefer to just do it yourself, you can do an elimination diet (see this
for a fairly good explanation of how to do an elimination diet). The basic idea is that you eliminate all common allergens for a period of time, and then slowly, one by one, reintroduce them and watch carefully for reactions.
While undertaking a diet like this, it's important to strengthen the body and the immune system, and some good ways to do this are to: avoid all refined grains and sugar, take a probiotic supplement (such as acidophilus, or even better, one that contains several different strains of good bacteria), focus on eating nutrient-dense foods and also on getting plenty of fiber and water for good elimination. All of these things will help to heal a weakened digestive system.
5) Consider Detoxification
Though we are unclear of exactly where the toxins have come from, this seems to be one of the major issues for my son. We do our best to avoid toxins in our home, but we are still continually exposed to them through the water supply, the air, the foods we eat (we don't eat perfectly, 100% organic, and even if we did, there are still traces of pesticides and other chemicals from the environment that we can't control), etc. His body seems to have a particularly hard time flushing those toxins out, so that has been our main focus in his treatments.
Supporting the liver, gallbladder, and digestive system are very important, which we did using homeopathics and probiotic supplements. We've also used blood detoxifiers, which included more homeopathics and certain foods that aid with this (especially leafy greens, anything with chlorophyll and also chlorella). We've taken out foods that he was reacting to sensitively, to allow his gut to heal, and to give his body one less thing to have to deal with while trying to flush the toxins.
When you have to take this approach, know that it usually gets worse before it gets better. We've been working at it for about 3 months (less intensely in the last month), and we've seen it flare up much worse during that time. Now it's starting to calm
down a lot more, but we also realize that the toxins aren't all gone yet. We've recently started him on a couple of new things and are continuing on again with some previous ones, so (as I expected) it briefly flared up again, but I am hopeful that we are starting to see it heal more thoroughly.
**Just a note on this- If you are unsure of what you are doing in either food eliminations and especially with detoxification, and quite frankly most of us are (myself included), I would work with a trusted naturopath, certified nutritionist or herbalist, or naturally-minded doctor on this, especially when it is with an infant or child!
This was the last of the series on eczema. Obviously, it's not going to answer every question or concern, and is not completely comprehensive in offering solutions, as it is only from my own personal experience and study. I hope, though, that it's given more food for thought and perhaps some ideas for next steps to take. Thank you for all of your wonderful feedback throughout the series!

Any thoughts on these last two underlying causes? Have you dealt with either of these in particular, and what was the route that you took in addressing them? Was it successful?
We've talked about some of the causes. Now, what can be done about it?
Obviously, one of the first concerns is to bring down the level of discomfort. As an eczema sufferer myself, I understand this well.
For me, my eczema comes in two forms- in extremely dry, cracked and bleeding fingertips (that barely feel like skin anymore- electronic sensors that respond to the touch of a finger sometimes will not register when I touch them!). The other form is in very itchy, scaly, red patches along the sides and bases of my fingers and the upper part of my palms, with very small fluid filled bumps that develop. It is not fun, so believe me when I say that I sympathize and feel your pain! 🙂
A few basic things that have brought me (and my kids) comfort and just might help to bring some relief to you and your loved ones as well:
Constant moisturizing.
One of my current favorites is coconut oil. Yes, the stuff I cook with- it only takes a very small amount and it has
anti-bacterial qualities. It rubs in well, isn't particularly greasy and really does feel good on the skin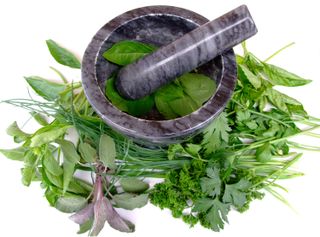 I also use a wonderfully soothing Calendula/Chickweed herbal cream that my naturopath recommended for my son, but I found it so helpful that I started asking for my own. Most health food stores carry some version of a Calendula cream, and here is a link
to a homeopathic one I found on Vitacost. It even helps, though, just to use any more natural lotion (try to avoid chemicals, fragrances and color as much as possible) to keep the skin more protected and comfortable.
Aloe Vera is another great and simple choice. You can either use it straight from the plant, or buy a high quality gel. I have used JASON's 98% Aloe Vera Gel, though I am hoping to get myself a plant, because I would prefer to just use it that way.
Another homeopathic cream that I haven't used in a while, but I found very helpful as well, called DermaMed. It's a little bit pricier, which is why I don't buy it often, but check out the website and you can see what it contains and why it's effective. I really did find this cream to be so relieving on my worst days. I used the All-Purpose, but they have several other types for specific conditions.
Avoid hot water and too-frequent bathing.
I know there are lots of you out there who are cringing at those words- not shower everyday? Ditch my kids nightly bath?
In my experience, the more I avoid water, especially hot water, the better. Limiting my showers (I do every second day) and also my kids baths is very helpful. In fact, my daughter in particular seemed very sensitive to the chlorine in the shower, but once we cut her baths/showers down to twice a week, things really cleared up. Part of the issue is that the warm water opens up the pores in our skin, and the heat also releases chemicals such as chlorine that are in the water. This means that chlorine and it's other buddies have very easy access right through our skin barrier, and this is not a good thing!
I am also adamant about using rubber gloves for all household cleaning, dish washing, etc as well as gloves for gardening. Even though I use natural cleaning products and do my gardening organically, there are still so many things that can irritate already tender, dry or itchy skin. Since I already struggle with eczema on my hands, it only makes sense to protect them as much as possible, so that I don't exacerbate what's already going on.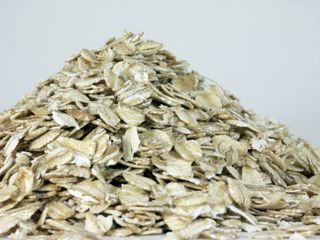 When you do bathe…
(See, I still recommend bathing 🙂
There are many things you can add to a bath, that will help to soothe and nourish that dry, itchy skin:
Evening Primrose Oil – Just pop open a few capsules into the bath, as this oil is particularly soothing for eczema and other forms of dermatitis
Olive, Almond or Coconut oil– A few teaspoons will help to add moisture and softness to dry skin
Oatmeal– Traditionally known for soothing itchiness and calming down inflamed skin, it's a bit more effective if you grind it up in your food processor or coffee grinder first, rather than just dumping in the flakes
Baking Soda– Isn't it amazing just how many different uses baking soda has? Sprinkle some in to relieve irritation and itching plus add softness to skin
Essential Oils– A few drops of any of these oils can be helpful, as they are all noted for healing and soothing skin conditions: Rosemary, Chamomile, Hyssop, Pine (note- avoid rosemary if pregnant)
Those are just a few of my suggestions for relieving some of the discomfort that goes along with eczema and other skin conditions. Next, I'll begin to talk about some ways to address more of the deeper issues with long-term solutions.
What are some of the best, natural ways that you have been able to bring relief to eczema?
I'd love to hear from any readers who are dealing with (or have dealt with) eczema personally or in their family! Particularly, if you have worked with a naturopath or any more naturally-minded practitioner, what types of underlying causes have you discovered?