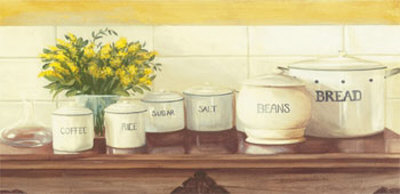 I haven't been all that happy with the food I've been preparing lately. Not because it isn't healthy, or frugal, or because it takes too much work, or anything like that. Not even because it doesn't taste good to me (because it does).
I made a realization, though. Over the last year or so, I have slowly shifted away from making many of the simple, basic, North American style meals that my husband loves. In favor of that, I have moved towards more ethnic meals, more beans and legumes, more experimenting, and less sticking with what we know and love.
This past month, I started really noticing that my husband hasn't been as keen on my cooking. In fact, neither have my kids. It's harder to make use of the leftovers in the fridge, so I end up eating most of them myself. I miss the rave reviews, and the hugs and kisses when my husband comes home from work and sees what's waiting for him.
The GirlTalkers are exploring the Proverbs 31 woman right now, and the past two weeks they've been focusing on this verse:
She does him GOOD, and not harm, all the days of her life." Proverbs 31:12
It's been revealing and convicting for me, in many regards. The one that really hit me yesterday was that making all the healthy and interesting dishes in the world is just a complete waste if it isn't doing good to the most important man in my life!
So there's a shift taking place. Last night while my husband was out at an event, I spent a lot of time writing out a list of meals that I think would serve him better, meals that he would be excited to eat once again. They don't sound quite as healthy, but in actuality they can all be made with nourishing ingredients, and have generous helpings of salad and veggies added to their sides (and my hubby loves veggies, so that's not a problem at all).
My new meal plans will include a lot more dishes like: taco salad, fajitas, roast beef, homemade pizza, lasagna, quesadillas, beef stew, grilled cheese and homemade tomato soup, meatballs, turkey stromboli, salmon or chicken kebabs, cheesy beef and rice, spaghetti with tomato sauce, mashed potatoes, butter chicken, burritos, and I'm sure you get the point.
Sure, I'll still make the odd lentil or butternut squash soup, or cold rice and bean salad, or the like. Mostly, though, I will be refocusing my efforts on making these comfort foods that he really loves, with high quality ingredients and nourishing methods, along with a really good variety of veggies alongside them. I already examined my budget to see how I could make this work, and it's tight (not that it wasn't before), it requires more discipline and intentionality, but I think it will be alright. (And a huge thanks to Laura, whose meal plans, recipes and Getting Real with Food series were such an invaluable help to me last night!)
Best of all, I told my husband what I was thinking, and read him the list of meals I had put together. He smiled, and the relief was so evident, not just in his face, but his whole body relaxed. He said he would love it if I made meals like that all the time. I could instantly see that this change was truly doing my husband good.
It's okay to want to challenge our families a bit, and make new and interesting and nutritious dishes. But our priority is still to serve our husbands (and our children, though I do believe their tastes need to be guided by us for the most part). If what we're making just isn't doing it for him, then something needs to change.
I want to truly "do him GOOD", and that includes what I do in my kitchen.
Does the food that you're serving bless your husband? Are you trying to make healthy changes that he is resisting? How have you learned to balance improving your diet with making food that your he still loves?