10 Real Food Salad Dressing Recipes
In almost every fridge there are common items; the dairy, the veggies, the fruits, the meats, and there are a lot of sauces, jelly's and always a couple bottles of salad dressings which are in the doors usually, those items are overloaded with all kinds of fake food ingredients.
Here's a list of ingredients from a typical bottle of ranch dressing:
Vegetable oil, water, egg yolk, salt, sugar, cultured nonfat buttermilk, natural flavors, spices, dried garlic, dried onion, vinegar, phosphoric acid, xanthan gum, modified food starch, monosodium glutamate, artificial flavors, disodium phosphate, sorbic acid and calcium disodium EDTA as preservatives, disodium inosinate, disodium gaunylate.
Okay, what's the point of putting 24 ingredients of mostly chemicals and bad fats on your salad, if you are eating a salad to be healthy? Most salad dressings are made with rancid oils (like vegetable & canola oil) that cause inflammation and damage to your cells, all 70 trillion of them.
However, unlike buying "organic" fruits or veggies, processed foods like salad dressings are not always in the clear when buying with the natural or organic label, the first ingredient is likely vegetable oil as well.
I have complied a list of 10 salad dressings that are very simple to make, you will probably have many of the ingredients on hand. By making your own salad dressings you will get to control the ingredients and now you are serving your family something healthy.
Here's a great running list of ingredients to have to make your own dressings:
honey
liquid amino's– great alternative to soy sauce
lemon juice
garlic powder
onion powder
egg yolks
salt & pepper
filtered water
10 everyday salad dressing recipe favorites to help you start making your own:
1. Ranch
2. Thousand Island
3. Asian Sesame
4. Cesar 
5. Blue Cheese
6. Zesty Italian
7. French
8. Honey Mustard
9. Greek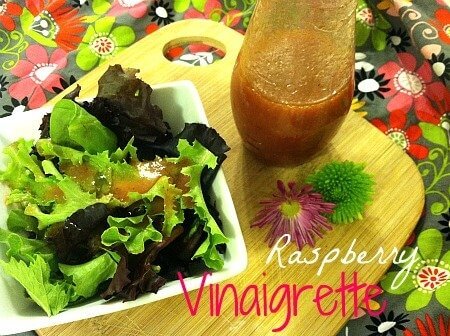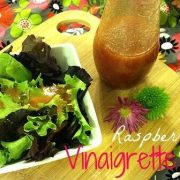 Print Recipe
Raspberry Vinaigrette Recipe
Ingredients
Instructions
Blend until smooth

Pour into a storage container, such as a recycled bottle of salad dressing

Enjoy over a salad...Yum!
I hope you are encouraged by this list and you are able to start making your own salad dressings! Get creative and make up your own concoction! Dressings keep up to 2-3 weeks in the refrigerator.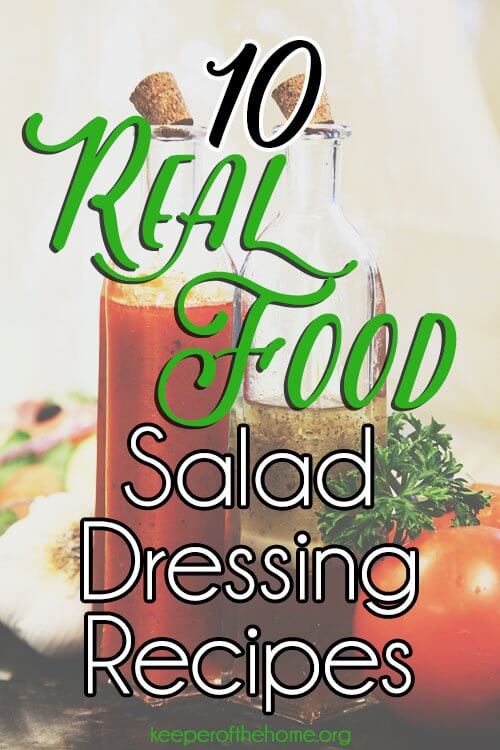 What is your favorite salad dressing? Do you make your own?