Three Attitude Adjustments During Pregnancy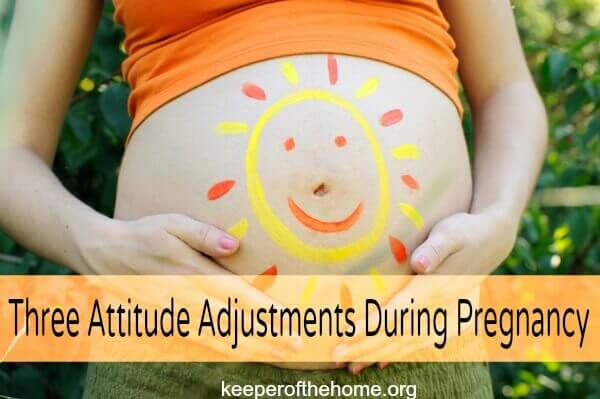 ;
;
;
;
;
;
;
;
;
By Natalie, Contributing Writer
Pregnancy is such a mixed bag, don't you think?
On the one hand you have the miracle of LIFE filling your body.
On the other hand you also get the garden variety of emotions and physical stresses that come with the complete package. If you're lucky, that is. If you're not so lucky, you get worse. That can include anything from bed rest to miscarriage to infant loss.
But wait a minute.
Luck has nothing to do with it.
We humans have this bad habit of thinking we're in control—or that if we're not, we ought to be. That's just Lie Number One in a string of lies that drag us down at every opportunity. Let's take a brief look at a few mud puddles we wallow in (or waddle in, as the case may be) when we are pregnant.
But let's not stop there. We'll also open the door to seeing the big, beautiful ocean of God's truth—with all its glittering depths—inviting us to jump in and enjoy.
Mud Puddle #1: I Look and Feel Lousy.
We love this one, don't we? Nausea and puking. Aching backs. Hurting hips. Itching bellies. The 2 ml of urine in our bladder feels like a gallon. Can't walk. Takes 15 minutes just to turn—like a whale on a spit—in bed at night.
Our face is fat. Our hair is flat. The maternity clothes are always adorable when we're NOT pregnant, but as soon as we see that pink line, the fashions take a turn for the worse.
What do we have to look forward to? Labor and delivery. Sleepless nights. Sore nipples. Six weeks of bleeding. Loud bawling and hysterical laughing all in a 60-second period of time. A real joy ride. We commiserate with our girl friends while rolling our eyes and rubbing our bellies.  Our bodies are falling apart!
God's View: You're His Creation and He Has Equipped You.
To bear an eternal soul is huge.
It has ramifications that will affect thousands, maybe millions of people long after you are gone. When you are carrying that child, you are playing a crucial role in the drama God is writing on earth. God created you for THIS! And He will give you the strength—one day at a time—to do your part.
My flesh and my heart may fail, but God is the strength of my heart and my portion forever. (Psalm 73:26)
He gives strength to the weary and increases the power of the weak. (Isaiah 40:29)
So do not fear, for I am with you; do not be dismayed, for I am your God. I will strengthen you and help you; I will uphold you with my righteous right hand. (Isaiah 41:10)
I can do everything through Him who gives me strength. (Philippians 4:13)
For we are his workmanship, created in Christ Jesus for good works, which God prepared beforehand, that we should walk in them. (Ephesians 2:10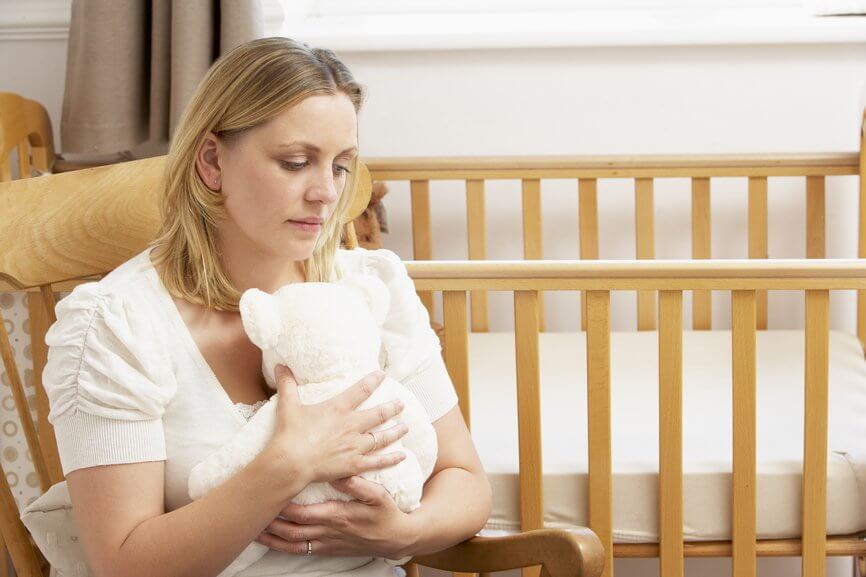 Mud Puddle #2: What if Something Goes Wrong?
Pregnancy is a vulnerable time for a woman, and there truly are a number of things that can go wrong at any time during those nine months and/or during labor and delivery. Fear of what could happen is a common, paralyzing emotion. We can stuff it and pretend it isn't there sometimes, but as soon as something even appears as if it may go haywire, our imaginations run wild, and our futures look bleak.
God's View: The Past, Present, and Future are in His Hands.
Will He be there to catch you if the worst happens? Yes, He will. God is sovereign over everything that happens in a bird's nest, in the galaxy next door, and in the four walls of your home. He will not give you grace to get through tomorrow—today. So don't borrow tomorrow's trouble. Rest in Him one hour at a time. He's not going to let you go.
For I know the plans I have for you, declares the LORD, plans for welfare and not for evil, to give you a future and a hope. (Jeremiah 29:11)
Because of the Lord's great love we are not consumed, for his compassions never fail.They are new every morning; great is your faithfulness. (Lamentations 3:22-23)
When I am afraid, I will put my trust in Thee. (Psalm 56:3)
Be anxious for nothing, but in everything by prayer and supplication with thanksgiving let your requests be made known to God. And the peace of God, which surpasses all comprehension, shall guard your hearts and your minds in Christ Jesus. Finally, brethren, whatever is true, whatever is honorable, whatever is right, whatever is pure, whatever is lovely, whatever is of good repute, if there is any excellence and if anything worthy of praise, let your mind dwell on these things. (Philippians 4:6-8)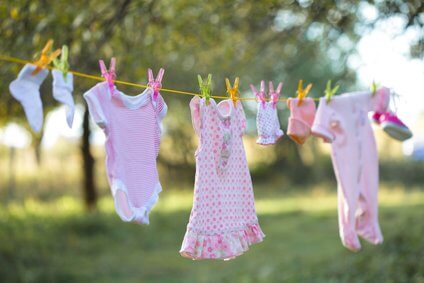 Mud Puddle #3: I'm Going to be Stuck Here FOREVER.
You might already have little toddlers and preschoolers in your home while you grow this new little life inside. This is the most challenging stage of motherhood, in my opinion. It's emotionally and physically draining. There are no older children to help keep the little ones entertained or to run and grab a diaper for you.
The days bump into one another in an endless chain of sameness.
There isn't much "fruit" on the tree—yet. This makes it easy to wonder "What's it all FOR?" And just like those last few weeks of pregnancy, when you really do have irrational thoughts of being pregnant for the rest of your living days, you begin believing you are stuck in a time warp with no end in sight.
God's View: Life is Short. Eternity is Long.
Consider a dot on a page no bigger than a period. Imagine a line going out from that dot and traveling all around planet earth—a million times. The dot is your life. The line is eternity. What you do in the dot will affect what happens on that line. This is a serious and incredible truth!
For I consider that the sufferings of this present time are not worth comparing with the glory that is to be revealed to us. (Romans 8:18)
Whatever you do, work heartily, as for the Lord and not for men,knowing that from the Lord you will receive the inheritance as your reward. You are serving the Lord Christ. (Colossians 3:23-24)
What is your life? For you are a mist that appears for a little time and then vanishes. (James 4:14)
Our culture screams at mothers to "get a life." It would like to keep you down in your mud pit thinking that's all there is. I'd like to propose that isn't the life we're after.
It's something a whole lot bigger.
What truth do you remember when you need an attitude adjustment?
Sneak Peek into the Future: VisionaryWomanhood.com is publishing a book July, 2013 called Three Decades of Fertility. In this unique book, ten women share their real life stories of fertility in their 20's, 30's and 40's. Their stories are full of life and death, hope and sorrow, victory and defeat. The common thread woven throughout the entire book is God's faithfulness in it all. If you've ever wanted to learn from the experiences of older women in their 40's and 50's – this book will be your opportunity.