8 Ways to Enjoy Holiday Meals Without the Junk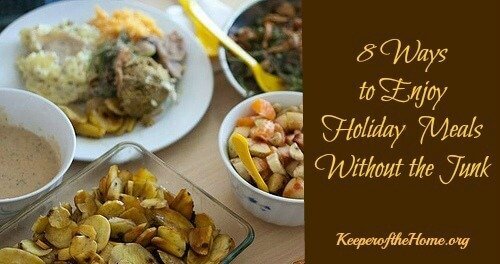 By Kate, Contributing Writer
Thanksgiving's coming–really, really soon! And after Thanksgiving we have an onslaught of holiday festivities that will last until we begin 2013. What we find at these festivities, in whatever form they take is…food. Lots and lots of food.
I imagine the average person who eats a Standard American Diet can expect to gain 5 to 10 pounds during this time of year. Those who eat a traditional diet, especially those who are new to eating real food, may find this time of year especially tricky.
Although I recommend leaving food out of the festivities whenever possible, if you're with people who don't understand the way you eat and may take offense (seriously, just focus on the fellowship and not the food), "what to eat" still presents a problem.
If this is your very first year approaching the holidays as a real foodie, you may be wondering if you can even enjoy your old favorites anymore.
Good news…you can! It just requires a little more planning and creativity.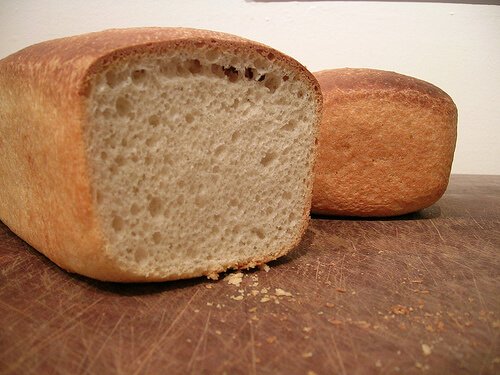 5 Ingredients to Swap Out
Rather than relying on the "old" recipes that often use canned or packaged ingredients, you can often make the same recipes you're used to with healthier, homemade ingredients.
The Problem: canned cream soups
The Solution: homemade cream soup
Use In: casseroles, crock pot meals, anywhere you would normally use "the can"
The Problem: margarine, low-fat dairy
The Solution: real butter, full-fat dairy (raw if you have access)
Use In: soups, stews, baked goods, on bread, to top pumpkin cake (real whipped cream!), in hot chocolate
The Problem: store-bought bread or white flour
The Solution: soaked whole grain bread or sourdough bread, whole wheat flour
Use In: dinner rolls, stuffing, other baked goods
The Problem: sauce and gravy mixes
The Solution: homemade stock, arrowroot, spices (make your own sauces with these ingredients)
Use In: gravy, soups, stews, sauces for meat or fish
The Problem: sugar (beet or corn syrup)
The Solution: sucanat, maple syrup, honey, or cane sugar (Choose which you like; cane sugar is the least healthy but the most neutral and familiar to use.)
Use In: any dessert, drink, etc.
Using these simple swaps, I'm planning to make a very "typical" Thanksgiving meal completely from scratch. That means turkey, mashed potatoes, gravy, stuffing, green bean casserole, cranberry sauce, sweet potato casserole, pumpkin pie, apple pie and fudge. Yes, you really don't have to give up your favorites! Here's my recipe round up of these and other favorite recipes.
For more ingredients to make from scratch, see this post.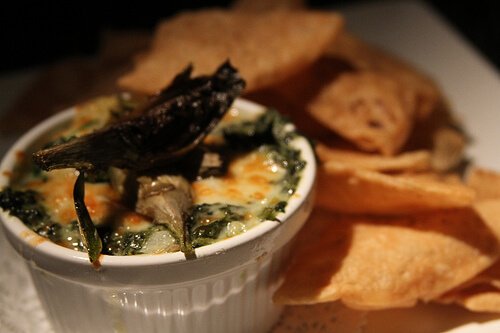 3 Ways to Minimize the Junk
Although it is easy to control the ingredients if you're cooking, that won't always be the case. Many celebrations will take place away from home, and you will only be able to choose from what is available. What then?
Eat Ahead of Time
Don't go to a holiday party starving. Have some raw cheese, a handful or nuts, or even an entire meal before you go so that you are not tempted by many of the goodies there. Allow yourself to choose just a few things — a treat or two — instead of filling up on it.
Bring a Dish to Share
Many parties are potluck-style. Or, if you're visiting family for a feast say, "You're doing so much work, please let me bring something and help you!" (To avoid any tension, make it about your desire to help and not about the quality of the food.) Bring something healthier that you feel good about eating, and stick to that (plus those few treats).
Choose Plain Options
While the turkey may not be free-range, at least it's plain meat and less likely to have 'junk' than, say, a casserole made with frozen, boxed, and canned-prepared items. Look for fresh veggie and fruit trays, cheese trays, nuts, and other basics. They won't be perfect, but it'll be just fine for a day. (However, if you have food allergies you really can't throw caution to the wind; see points #1 and #2 in that case.)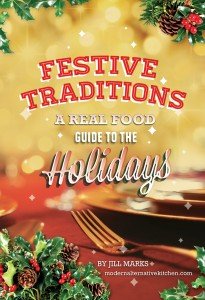 More Recipe Resources
Those of you who enjoy cooking and feel comfortable going a little "off the recipe" may enjoy knowing about the ingredient substitutions and using your old favorites. But some of you may be thinking: "I really need an exact recipe to follow!" (That's okay — some of my family members are like that. Needing to follow directions isn't a bad thing!) In that case, you may be interested in some additional recipe resources.
This is an eBook that contains 42 traditional comfort food recipes, like macaroni and cheese, chicken pot pie, roast turkey, roast beef, broccoli cheddar soup, French onion soup, pumpkin bread, breakfast sausage, twice-baked potatoes, biscuits, apple spice cake, gingerbread, no-bake cookies, hot chocolate, and a couple varieties of fudge (and more). If you're looking for new winter options or just exact recipes to replace old favorites, this is a great book.
Treat Yourself: Real Food Desserts
Who are we kidding? Sugar's the star at many holiday parties. It's no fun to entirely deprive yourself. Instead, make some healthier desserts and enjoy yourself without the guilt. This eBook contains eclairs, vanilla bean cheesecake, lemon cake (grain-free/GAPS), crepes, chocolate-hazelnut sauce, strawberry yum-yum, spice cake (grain-free), butter cookies, cinnamon rolls, and lots more. This is a great book for special dessert and even breakfast treats!
Festive Traditions: A Real Food Guide to the Holidays
This book isn't even out yet, but it's coming on Friday. (You can hop over to read more about it, and look for launch specials over the weekend!)  This book is geared toward someone who is new to real food and is largely gluten- and grain-free. If you need holiday appetizers, party drinks, special main dishes, desserts, and more, this book has it. Among the 32 recipes are spinach-artichoke dip, bacon-wrapped figs, marinated goat cheese, butternut squash soup with ginger cream, crock pot beef stroganoff, sweet potato casserole, autumn-stuffed squash, cranberry sauce, pumpkin cheesecake bars, apple cake with caramel sauce, potato-crusted quiche, soaked oatmeal-pecan waffles, and more. Lots of deliciousness!
Riddle Love
This is a blog with lots of unique recipes, including many that are gluten-free, GAPS-friendly, dairy-free, and/or raw. Check it out for unusual, gourmet, or allergy-friendly options.
This Chick Cooks
Here, you'll find well over 100 real-food recipes, some of which are GAPS-friendly or gluten-free. Others include soaked whole wheat. There are plenty of healthy dessert options as well! Check them out!
The Spinach Spot
This is yet another great one, with lots of gluten-free, raw, and vegetarian options. The owner of this site lives in Florida, so she features so many fresh foods year-around! You can find a lot of unusual and gourmet options here as well.  Go visit!
Plus Other Good Stuff
Here you'll find some recipe knock-offs (from popular restaurants), cookie dough bites, smoothies, and more. See the awesome recipes.
What will you be eating this holiday? What are your best tips for avoiding the junk food typical of holiday meals?
Top image by Lori Ann