30 Minute Dinner: Romano Turkey Burgers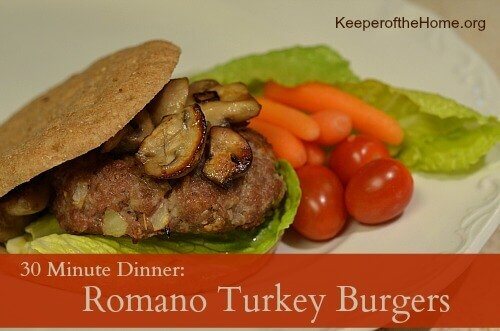 Written by Stacy Karen, Contributing Writer
Over the years I've learned to start dinner early in the day in order to avoid the stress of cooking with hungry (or cranky) kids around at the 5 o' clock hour. However, I don't always manage to do so; on those nights it's nice to prepare something quick and easy.
These Romano Turkey burgers fit the bill perfectly. I do cut a few corners in order to make them fast, such as buying Romano cheese already shredded and purchasing hamburger buns! Yes, I prefer to make my own, but some days I just can't.
Follow the instructions in order to make these burgers the quickest way possible.
Easy sides

Any of the following would be well suited as a side dish to these Romano Turkey burgers:
Veggie tray – make a quick veggie tray with carrots, cucumbers and tomatoes
A serving of sauerkraut (Bubbie's is an excellent brand) and a few vegetables
Salad
Cook frozen vegetables of your choice (such as: broccoli, green beans, corn, mixed veggies), toss in butter, then sprinkle with salt and pepper
You might also consider forgoing the buns and serving the turkey burgers in a lettuce leaf or as a side to a large dinner salad.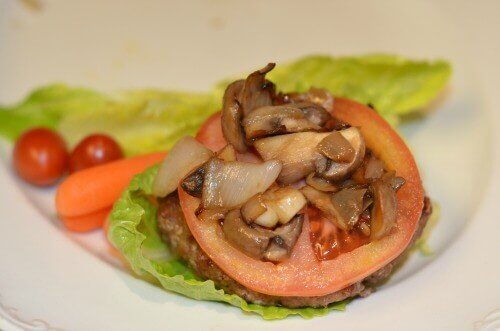 What's your favorite quick and easy dinner?