Easy 7-Day Summer Grilling Meal Plan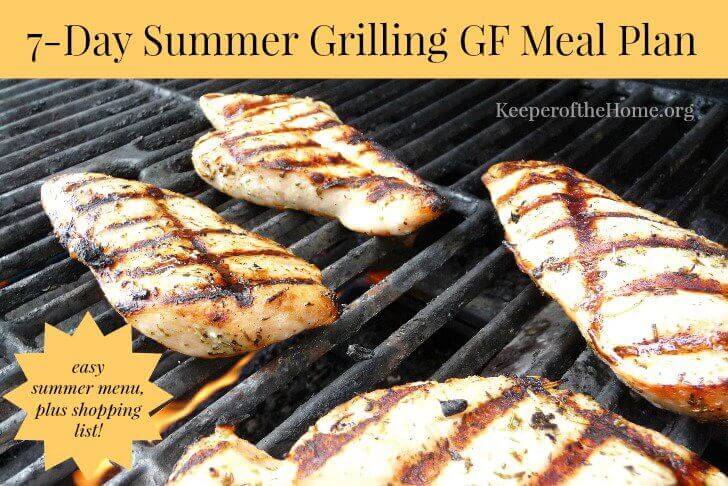 By Kelly Smith, Contributing Writer
Summer is here … my family's favorite time of year, because not only do we love having fun in the sun, but we're also seriously into grilling out as often as possible!
In fact, I'm such a huge grilling aficionado, I've created a special 7-Day Summer Grilling Meal Plan just for you! Meal planning is definitely a real sanity saver. That's why I love sharing my family's weekly gluten-free meal plans and teaching on the subject as often as I can. Meal planning is such a life-changing tool for eating healthier – and for saving time, money and stress!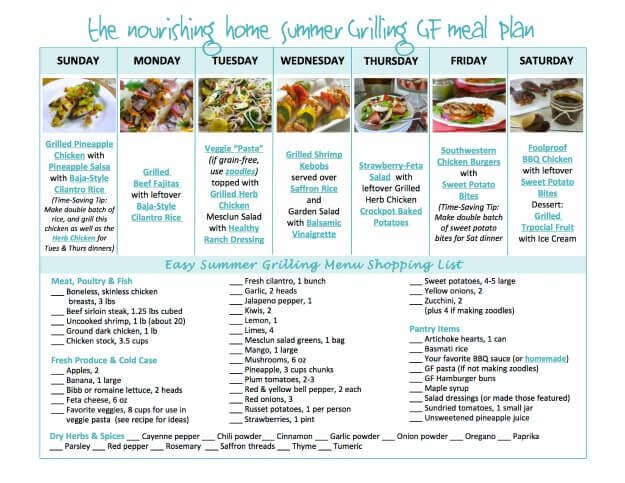 To access the recipes, simply click on the meal plan image above and a PDF will open with hyperlinks to each of the recipes. Be sure to save the PDF to your computer first, then open it from your computer desktop since the meal plan requires a PDF reader in order for the links to open properly. Unfortunately, many mobile devices and tablets have trouble reading PDFs, so the best bet is to save it to your computer first.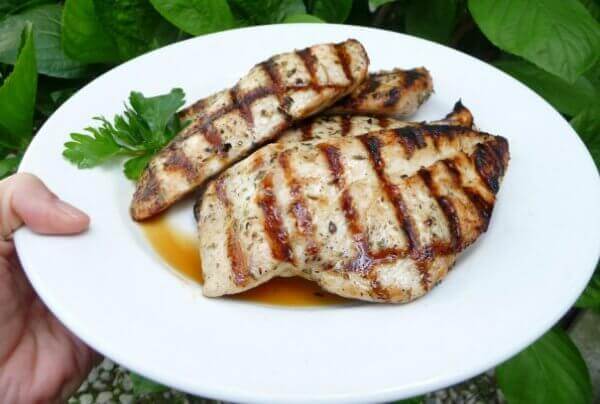 One of my favorite ways to save time in the kitchen, is to "Cook Once, Eat Twice or More!" Basically, it's a batch cooking method where you make double or triple the amount of a main ingredient, such as grilled chicken, so you can use it in several meals throughout the week. It's such a huge time saver, which is why I make sure to schedule this technique into my weekly gluten-free meal plans as often as possible.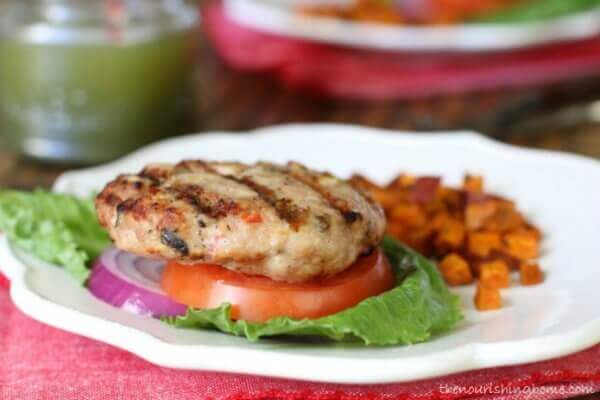 Another favorite time-saving tip you'll notice in the Easy Summer Grilling Meal Plan is making a double batch of a side dish and saving half for a future meal. These delicious Roasted Sweet Potato Bites keep well in the fridge and can be quickly reheated in a toaster oven
(or oven) in just 5 to 8 minutes.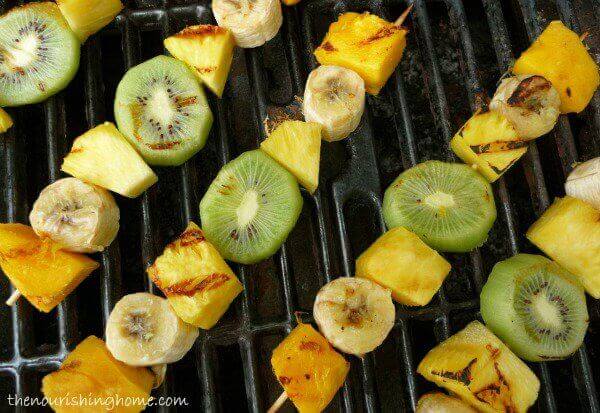 And be sure to save room for dessert! You definitely don't want to miss this fabulous recipe for Grilled Tropical Fruit Skewers. Yum!
Looking for more easy summer meal plans and delicious gluten-free, whole food recipes? Then, be sure to subscribe to The Nourishing Home. I've got lots of family-friendly menus waiting for you!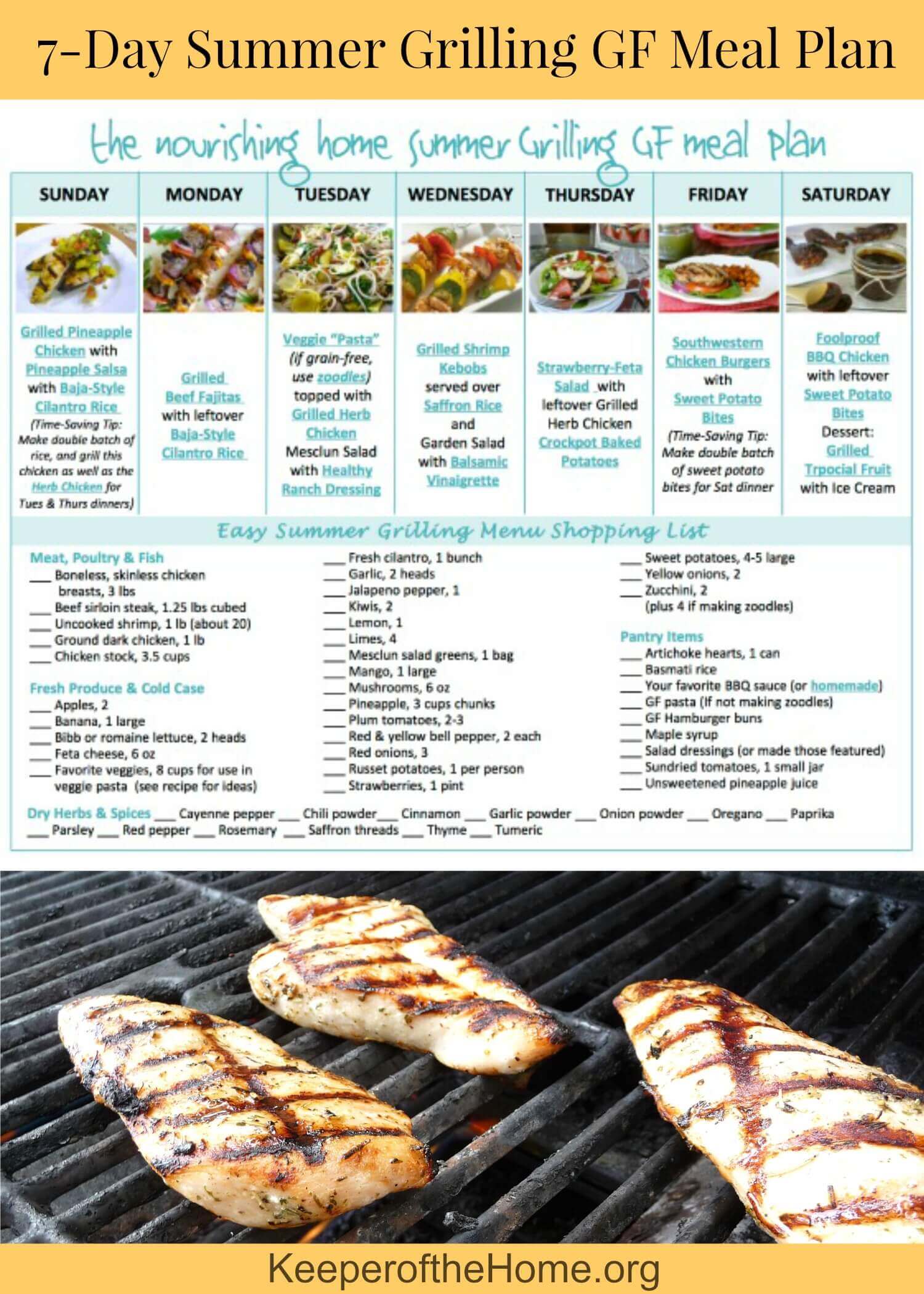 What are your favorite summer grilling recipes?
This post is sponsored by Plan To Eat. If you know you need to make strides towards regular meal planning and you're looking for a tool to make it easier, I highly recommend you check out Plan To Eat's virtual tour. Sign up for a free 30-day trial to see how it works! Plan To Eat was born from a desire to eat real food — great food — prepared at home, together as a family. Plan to Eat is an online menu planner that uses your recipes, scheduled for the days you want them, automatically generating your grocery list, organized the way you like to shop. Eat well. Eat together.
Disclosure: This post contains affiliate links. When you buy through our links, we earn a small commission, which helps to keep this site going so that we can continue to offer free and useful content, so thanks!