Creating a Culinary Experience with Cheese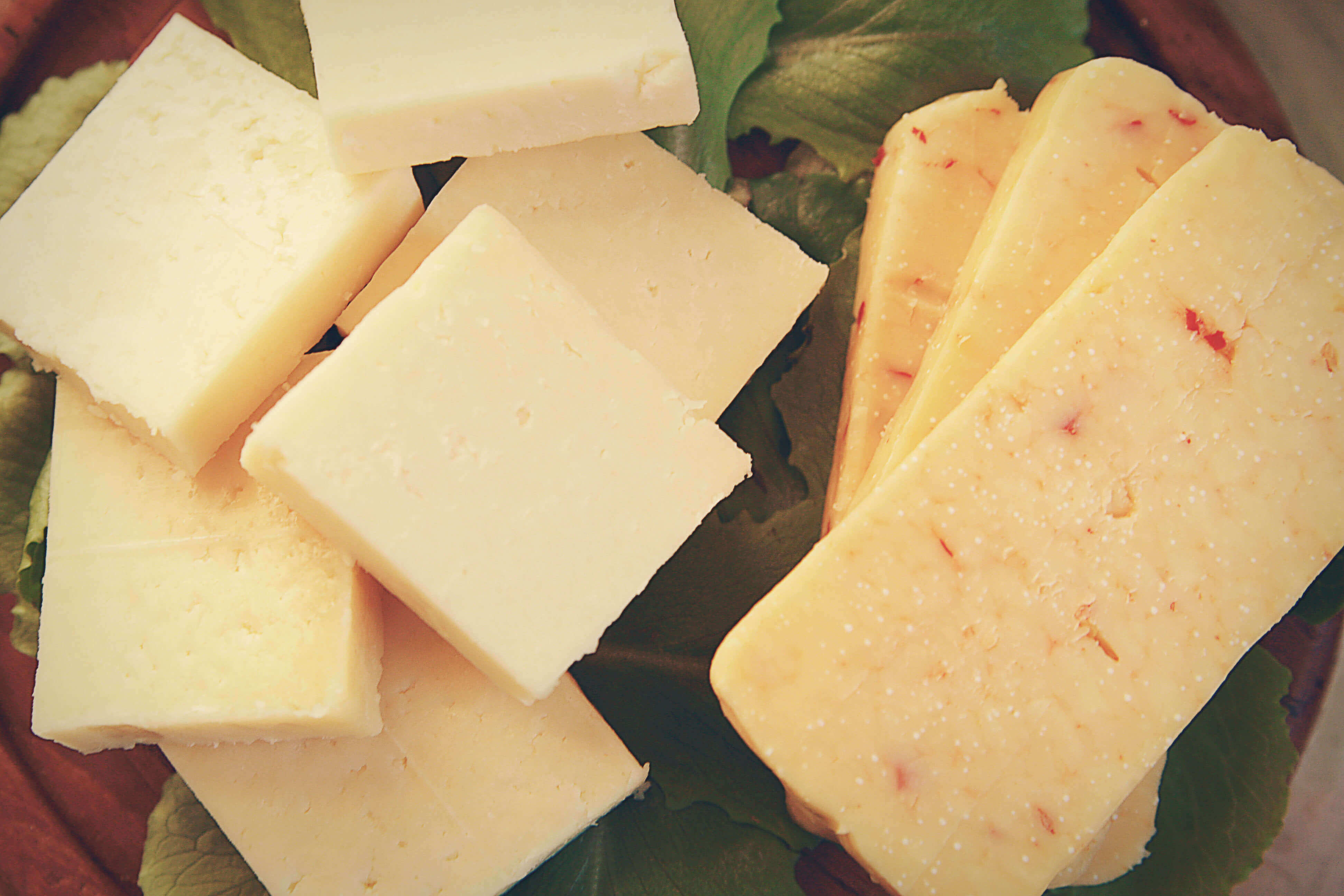 Guest Post by Kane Holbrook of Real Milk Cheese
" And he will give grass in your fields for your livestock, and you shall eat and be full."

-Deuteronomy 11:15
Cheese has been an important part of healthy cultures since the domestication of livestock. The scriptures refer to cheese more than a few times:
Abraham fed his guests curds (Genesis 18:8).
David's father, Jesse, sent him to deliver bread to his brothers and cheese to the commander of the Israel army (1 Samuel 17:18). (This errand set the stage for the amazing slaying of the Philistine giant Goliath.)
Job referenced this fermented dairy product when he asked God, "Did you not pour me out like milk and curdle me like cheese?" (Job 10:10)
Cheese was a staple of the Hebrews and is a staple for many of us today.
Unfortunately, we live in a day and age when food manufacturers skimp on the important details in food production and offer us empty alternatives to real food. That is why it is important for us to source nutrient-dense foods from animals raised the way that God intended them to be raised. Just as it was for Abraham, serving grass-fed cheese is a great way for us to show hospitality to our guests.
Giving those in our lives life-giving foods, with nutrients and enzymes that keep us vibrant, is a wonderful way to love our neighbor. That is why I am going to show you how you can effectively provide a wonderful, yet easy, culinary experience for your guests by entertaining them with cheese.
This is an introductory cheese-hosting lesson, feel free to make it as formal or as laid back as you want.
Entertaining with Cheese 101
There are hundreds of different types of cheese, many of them are obscure and hard to pronounce. Selecting cheeses can seem an overwhelming and daunting task but it need not be too difficult. You can make it as simple as you like and adjust your approach based on your own knowledge level and curiosity.
I will not tell you exactly what types of cheese to use and where to buy them but I do encourage you to use responsibly produced cheese made with high standards and if possible made from raw milk.
When serving cheese to a group, a good rule of thumb is to have ¼ lbs. of cheese for each individual.
You can use a different plate for each cheese or put different cheeses on the same plate, but do not let them touch.
Do use a different knife for each cheese. There are varying types of cutting utensils, but if you are just getting started, it is acceptable to use a gently heated butter knife; it will cut through most cheeses with ease.
Prepare your guests before they come; let them know that they will taste different cheeses and be aware of any possible allergies anyone may have, etc. Encourage them to come hungry and with clean palates to expand their culinary horizons.
Serving Temperature and What Not To Do
Different cheeses are suited to be eaten at different temperatures but no cheese is supposed to be eaten cold. A good rule of thumb is for cheese to be served at room temperature.
If a cheese is too cold it will not be flavorful, thus defeating the goal of this exercise. On the other extreme, if a cheese is set out too long before it is eaten, a process called "oiling off" can occur which causes the cheese to dry out; do not let a cheese sit out too long before being consumed because it can give a bad impression of the cheese.
I recommend setting cheeses out 8-10 minutes before being consumed.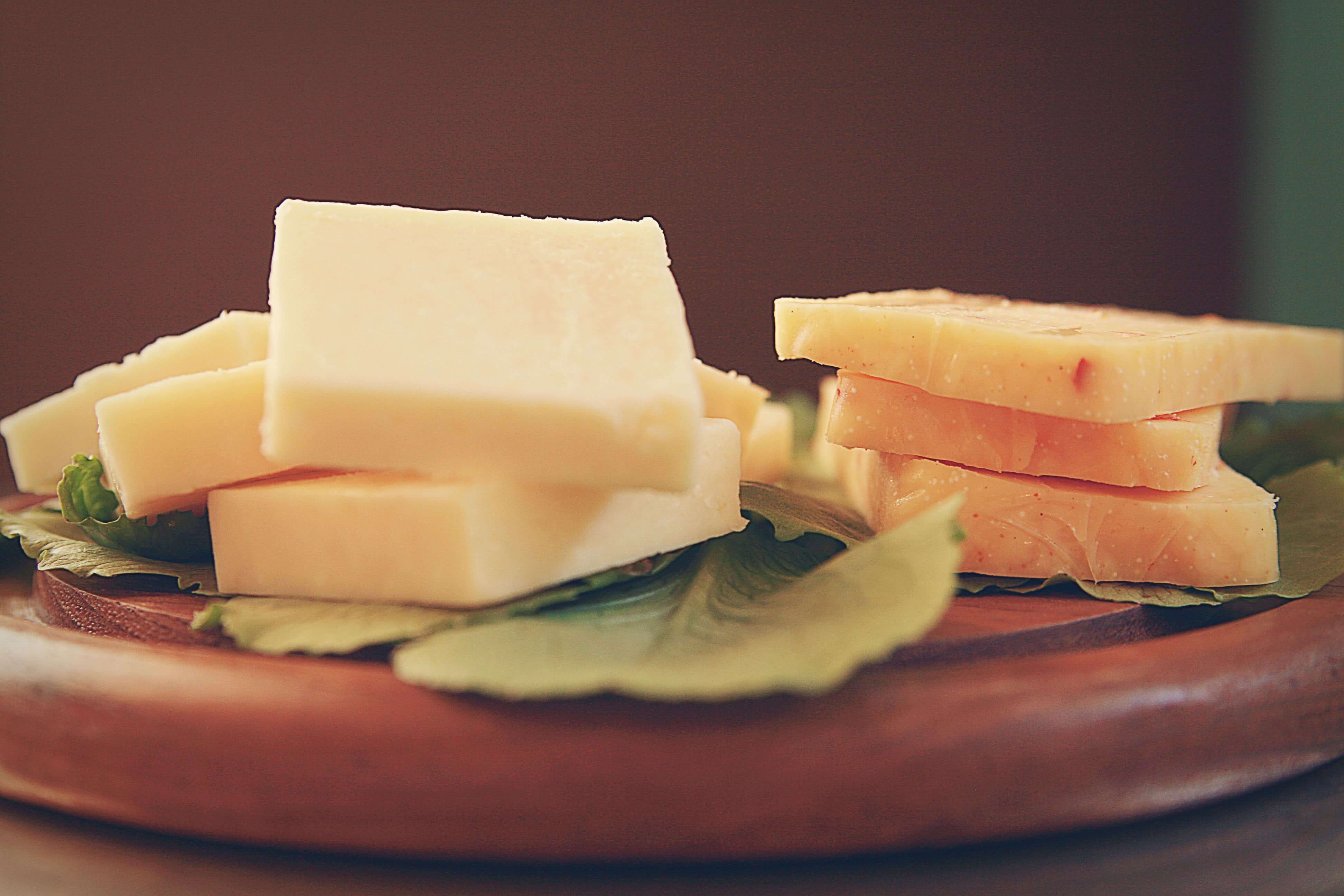 Pairing Cheese with Breads, Beverages and Fruit
This is a part of the cheese serving process that is subject to many schools of thought and my goal is not to exhaust the subject but to only shed some light on good ideas and best practices. Again, you can be as particular or as laid back as you want.
When choosing breads and crackers to pair with cheese, it is best to pair a mild-flavor cheese with a more flavorful bread or cracker and to pair a strong-flavor cheese with a mild bread or cracker. For example, mild cheddars are great with wheat crackers with herb, but aged cheddar is better with a plain white cracker.
It is traditional etiquette to serve the bread and crackers on a separate dish or in a separate basket from the cheese. This ensures that the foods are not making contact before being enjoyed by your guest.
Because it is the cheese that is being highlighted, I do not recommend using breads or crackers that contain a strong seasoning that can overpower the taste of the cheese. I am a personal fan of serving cheese with white unsalted crackers and French baguettes. Try making homemade bread or crackers and experiment with the flavor combinations because they are practically endless.
Example of a cheese plate and bread pairing:
Aged raw milk cheddar with a breadbasket containing French white baguettes; the aged cheddar is sharp and tangy and this combo should not interrupt the characteristics inherent in the cheese.
There are many beverages that work well with cheese. Most commonly, cheese is paired with wine or juice. For creamy and mild cheeses, red wine or grape juice is an excellent choice. More pungent cheeses go well with white wines. Interestingly, apple-flavored drinks go well with pretty much any variety of cheese. Another option is coffee or espresso; many people will pair cheese with coffee drinks because it really brings out the creaminess in the cheese. Forgo the cream and try the coffee black; this will accentuate the cheese and pleasantly surprise the taste buds.
Fruit goes very well with cheese. It is the top three most common foods to pair with cheese because many fruits are also excellent palate cleansers; they allow the taste buds to recover after each bite. Apples go well with almost any cheese, as do pears and melons. Grapes and pineapples go well with stronger cheeses. I find that blueberries and mangoes pair exceptionally well with creamier cheeses like soft cheeses.
Cheese Tasting Procedure:
Do not begin tasting the cheese until all of the guests have arrived. Ask that no one chew gum or drink anything that you have not provided because it can impede the experience. Decide who will help cut the cheeses.
Present each cheese by clearly identifying the type; include as much information as you can collect about the cheese (i.e. region, style, farm, etc.). I like to do one cheese at a time to clearly demo the cheese and then guests can choose the ones that they like the best.
Three cheeses are a great start for your first party and, for a novice, I would not advise presenting more than four or five; any additional cheeses can become overwhelming. I recommend presenting the milder cheeses at the beginning and tasting the sharper cheeses at the end.
For more info on cheese tasting and hospitality with cheese a great resource is Completely Cheese by Anita May Pearl. Enjoy!
Want to try some raw, grass-fed cheese from Real Milk Cheese? Keeper of the Home readers get free shipping on the Classic Sample with the code KOTH.
Stephanie's note: Ryan and Kane, of Real Milk Cheese, asked me a while back if they could share a post with our readers. Since they are so passionate about providing families with quality grass-fed, raw milk cheeses, I had to say yes. Readers frequently ask me for sources of products like grass-fed cheese, so now you know… Real Milk Cheese has a great variety of flavors, they have a Prestigious Cheese Society with 10% discounts for members, and they ship to anywhere in the US. This isn't a paid endorsement of any kind, but I've worked with these guys previously and I'm always happy to recommend foods that are actually worth eating. 🙂
What are your favorite varieties of cheese? Is it something that you typically serve to guests?
This post contains an affiliate link.