101+ Meal Ideas for Late Summer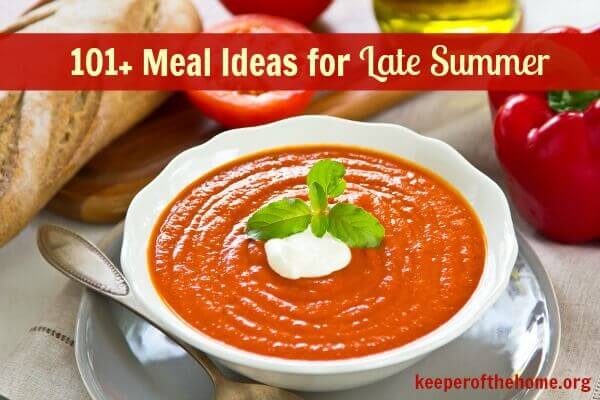 By Kresha, Contributing Writer
It's that time of year again.
Yup, the time of year when there's still a month of summer left and yet we've already made all our favorite recipes to beat the heat.
Yes, there is still nearly a month left of picnics, barbecues, road trips, trips to the swimming pool, and just plain it's-too-hot-to-cook-tonight meals. (There are also all those afternoon tea parties and other summertime hospitality opportunities, too.)
So, if you're like me and looking for healthy summer meal inspiration (or just new ways to use all the wonderfully abundant produce at this time of year!), here are a few new ideas to get you jazzed again until we're buttoning up jackets and settling in with a hearty beef stew.
;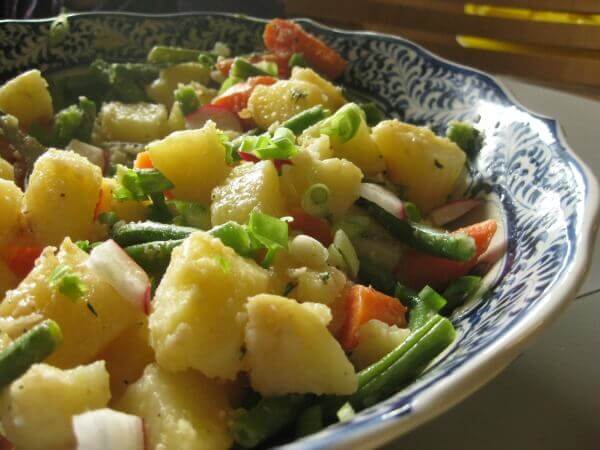 Check out these 101+ meal ideas for late summer!
Salads
(Don't forget these 30 Sensational Summer Salads!)
Pasta Salad Variations: Traditional, Pizza, Spicy Red Pepper and Greek
Cilantro Lime Chicken Salad on Avocado
Golden Mid-Summer Vegetable Noodle Salad
Tangy Green Bean Salad with Crispy Walnuts
Simple Potato Salad with Thyme and Olive Oil
;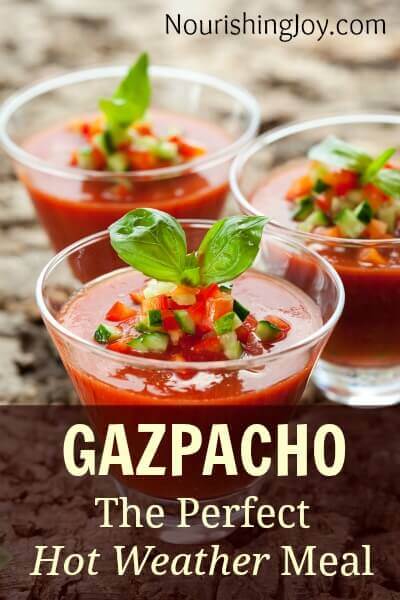 Soups
White Gazpacho with Cucumbers and Peppers
Chilled Avocado and Cucumber Soup
Simple Soup for the Spring and Summer
Easiest Chicken Tortilla Soup Ever
Roasted Red Pepper and Shrimp Bisque
;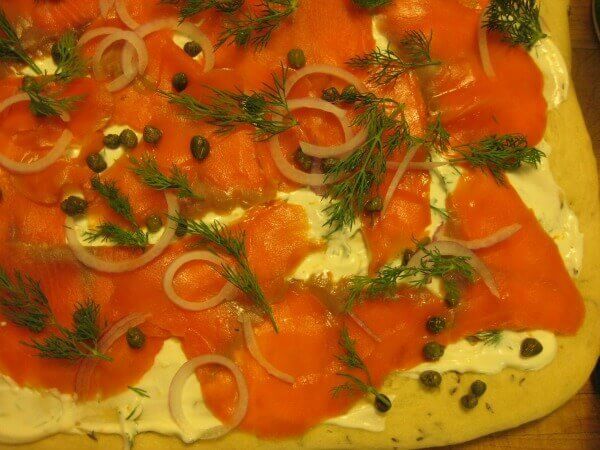 Other Main Dishes
Sausage Zucchini Bake (to use up all those zucchini!)
Homemade French Fries (no oven required!)
Slow Cooker Pork Vindaloo (or Beef, Chicken, Goat, or Lamb)
;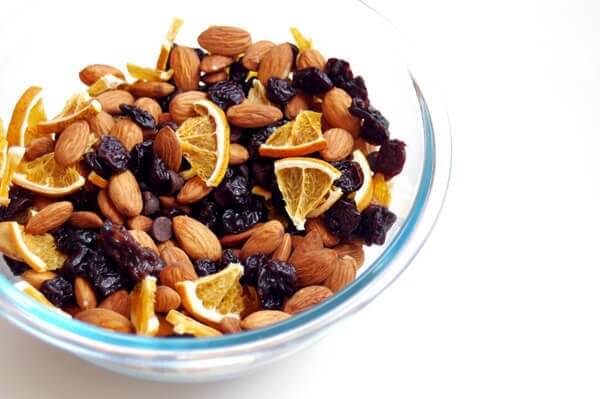 Light Bites
Sourdough Pretzel Bites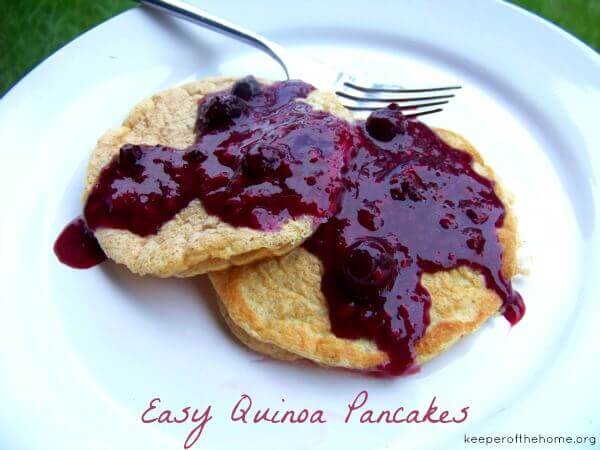 Breakfasts
Soaked Muesli with Fresh, Local Fruit
Gallo Pinto: A Traditional Costa Rican Breakfast
;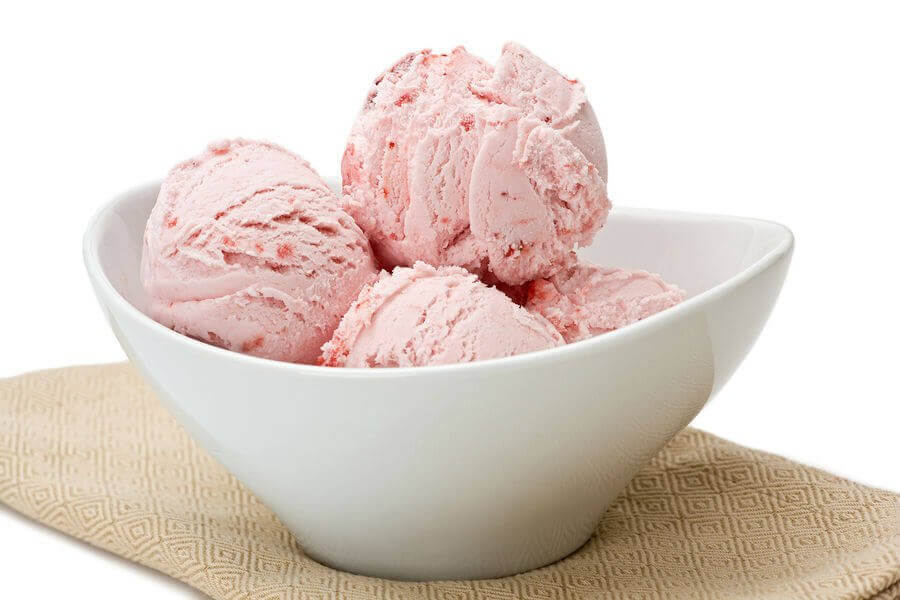 Desserts and Treats
(Don't forget that the e-book, Just Making Ice Cream, which – in my not-so-humble opinion- just happens to be THE go-to resource for homemade, nourishing ice cream, is available by suggested donation and supports the on-going work of Rancho Oasis for Youth, a ministry providing serenity amid chaos in Honduras.)
How to Make Healthy Ice Pops and Frozen Treats
Strawberry Ice Cream (Real Food Style)
Breastmilk Popsicles (for the babies and toddlers in your life)
Grain-Free, Dairy-Free Chocolate Banana Ice Cream Sandwiches
;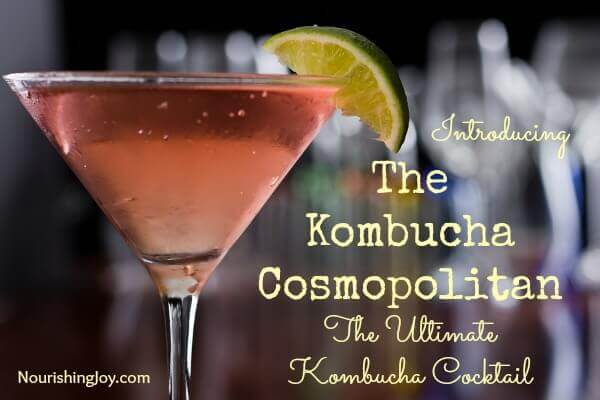 Drinks
(Don't forget that you can get The Humbled Homemaker's Spring into Smoothies smoothie cookbook for free when you sign up for updates!)
Strawberry Watermelon Slushies
Kombucha Cocktail (if you enjoy adult cocktails)
Creamy Coconut Avocado Smoothie
DIY Starbucks Passion Tea Lemonade
;
How do you beat the heat and feed a crowd? What summertime favorites do you like to whip up?
;
This post is sponsored by Plan To Eat. Plan To Eat was born from our desire to eat real food — great food — prepared at home, together as a family. Plan to Eat is an online menu planner that uses your recipes, scheduled for the days you want them, automatically generating your grocery list, organized the way you like to shop. Eat well. Eat together.