Homemade Freezer Smoothies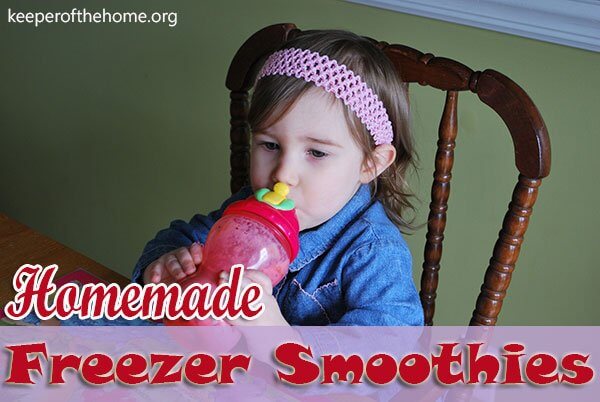 By Stacy Myers, Contributing Writer
In this house, smoothies are a regular thing. I make them almost daily as either a snack or a supplement to a meal. I can't just eat a smoothie and call it done – or I'm hungry in an hour. Breastfeeding, anyone?
I've seen those awesome "smoothie kits" at the grocery store sold in the frozen section. However, they are kind of expensive, considering they only feed two…and who am I kidding? I can drink that WHOLE THING. I repeat – breastfeeding, anyone?
Basically, they are frozen yogurt cubes and fruit. That's it. They are in a bag and you can add milk or yogurt to blend it up. If I can make a regular smoothie, I ought to be able to tackle that, right? And tackle it I have…and I hate to toot my own horn, but they are FAR SUPERIOR and CHEAPER than those you can buy in the store so…Toot! Toot!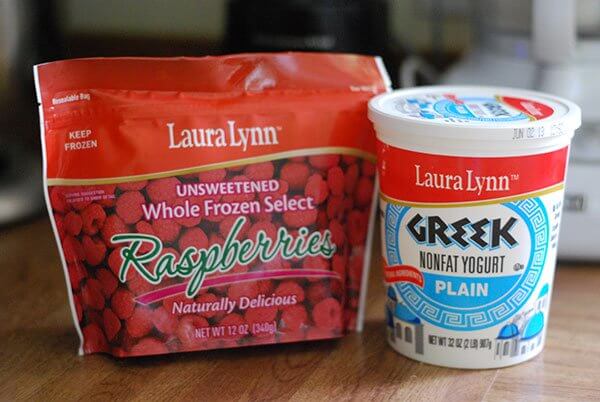 I've made these two ways: with fresh fruit and with already frozen fruit. If you choose to use fresh fruit, you need to flash freeze it first so that your smoothie base doesn't become one giant block of fruit that won't blend. Ask me how I know. I flash freeze mine for about an hour. For that reason I actually prefer using already frozen fruit from the store.
I usually use homemade yogurt for this, but I'll be honest…my 9 month old is teething and not sleeping well. Thus, I sometimes use store bought Greek yogurt. Just keepin' it real, folks.
Also, I use plain yogurt. Feel free to use already sweetened or flavored yogurt if you like. I use plain so I can sweeten and flavor however I like. I use maple syrup to sweeten my daughter's smoothies and stevia for me and my husband.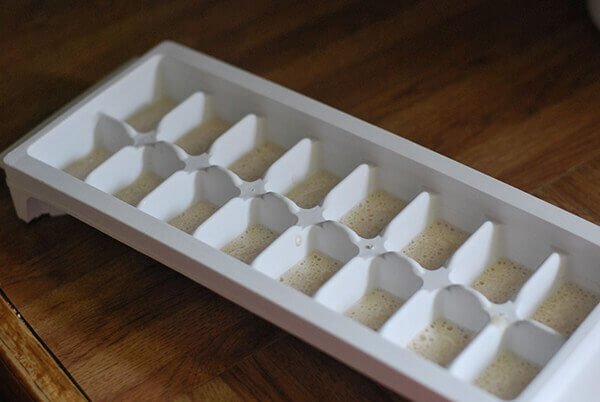 This is a very basic recipe because the idea is that you can make as many as you want or need…or as many as your freezer will hold.
You'll need to freeze your yogurt in ice cube trays. Once it's frozen you can pop it out and it's ready to be assembled with your fruit!
You can use any fruits you like: bananas, strawberries, blueberries, raspberries, etc. I haven't tried pineapple, but I imagine you'd have to have a MEGA blender to get it all pureed.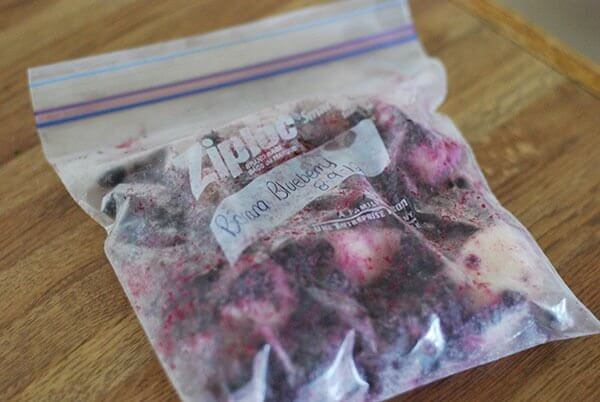 In each of my bags I like 2 cups of frozen fruit and about 4 cubes of yogurt. When I blend I'll add between 1 and 1 ½ cups of milk…depending on how thick or thin I want it. You'll also want to add sweetener to taste if you didn't use sweetened yogurt.
I place mine in Ziploc bags which I wash a reuse over and over…because I'm cheap frugal like that.
This really streamlines your morning or afternoon smoothie. When I make these, I make an assembly line on my kitchen counter and it goes really fast…it has to go fast or everything melts. Don't dilly-dally.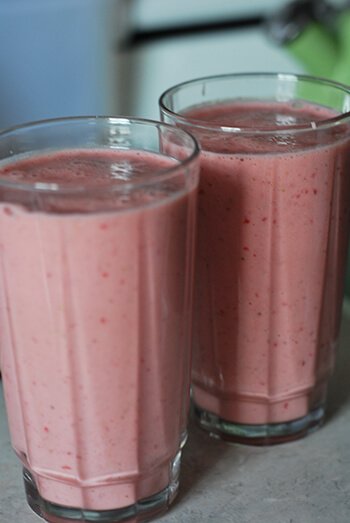 Let your imagination run wild with flavors! I love making different flavor combos. Even Strawberry Rhubarb is fabulous (although it requires a bit more sweetener)!
And I'm not gonna lie – even though each baggie is supposed to make TWO smoothies, I can usually drink one myself. I'm famished. Breastfeeding, anyone? Please pass a doughnut.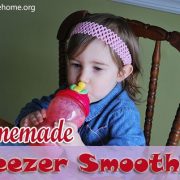 Print Recipe
Homemade Freezer Smoothies
Ingredients
Fruit of your desire

already frozen or flash frozen to avoid one big clump of fruit

Yogurt

I like plain Greek yogurt, but you can use whatever you have
Instructions
Place desired amount of yogurt in ice cube trays and freeze.

In each Ziploc or re-usuable bag, combine 2 cups of frozen fruit and 4 frozen cubes of yogurt.

Freeze for up to 6 months. Make sure to date each bag.

When ready to make a smoothie, combine contents of bag with 1 – 1 ½ cups of milk (I use almond milk) and sweetener, if needed (I use stevia for myself and maple syrup for my children). The amount of milk you use will depend on how thin you want the mixture.
Yield: 2 smoothies…or one for a breastfeeding mama who is HUNGRY
Do you make your own smoothies? What's your favorite kind of smoothie to make?