25 Oatmeal Recipes Perfect for Back-to-School Breakfasts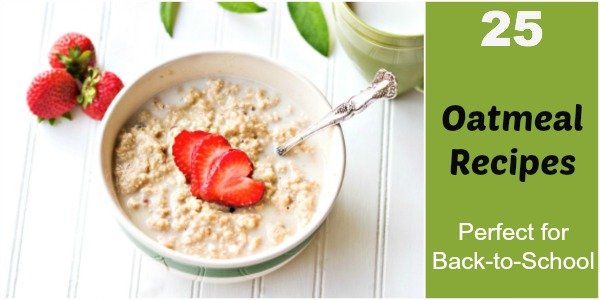 By Andrea, Contributing Writer
In the next few weeks, the kiddos will be heading back to school and it will be important to give them a healthy breakfast so they can focus on learning.
Oatmeal is an inexpensive breakfast staple. I can often find organic oats on sale at the bulk bins for just $0.49/pound. That means I can afford to add some extras like dried fruits and nuts to help make it taste better and boost the nutrition.
Besides being cheap, oatmeal is high in fiber, so it helps to keep kids full. The fiber also helps to stabilize blood sugars and lower cholesterol.
The problem with oatmeal is: unless it is "dressed up" a bit, it can be quite bland. I've rounded up 25 oatmeal recipes that are anything but boring. There is sure to be one recipe here that will please the kids in your family.
Beyond Basic Oatmeal Recipes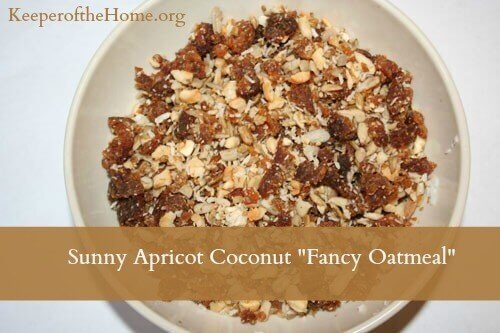 If you don't have a lot of time in the morning, I love this quick and easy suggestion for Oatmeal That Isn't So Icky. But if you plan ahead, you can whip up any of these beyond basic oatmeal recipes and have a great-tasting breakfast.
These recipes are great examples of how you can dress up a bowl of plain oats and not only have a tasty breakfast – but a nutrient packed one, too!
Fortified Toddler-Friendly Oatmeal
Toasted Apple Cinnamon Oatmeal
Baked Oatmeal Recipes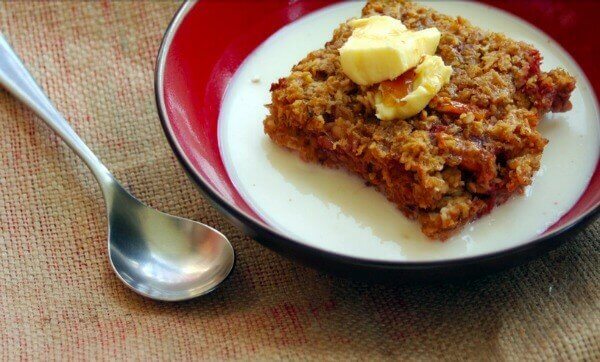 Baked oatmeals are my family's favorite. Make a pan on a Sunday, and your family can quickly reheat a portion on a weekday morning. I find a large pan can last us 3 days, and I never get complaints for serving a repeat breakfast.
Once you find a recipe that suits your family's dietary needs, a baked oatmeal recipe is easy to change up by substituting whatever fruits, nuts and/or sweeteners you have on hand.
Roasted Banana Chai Baked Oatmeal
Strawberry Pineapple Oatmeal Bake
Creative Ways to Eat Your Oatmeal Recipes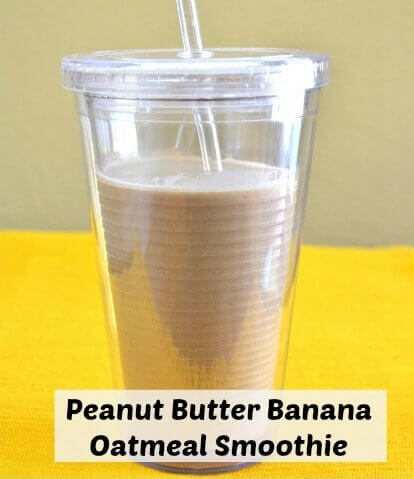 When you have oats on hand, you can get really creative with your breakfast. Cookies, bars and smoothies are just a few of the ways to take this pantry staple and serve it up fresh and new.
Hesitant to serve a cookie, bar or pie? Check out all the healthy ingredients and you'll probably change your mind.
Oatmeal Chocolate Chip Cookie Bars
Peanut Butter Banana Oatmeal Smoothie
What is your favorite way to eat oatmeal?