The Nitty-Gritty on The Real Food I Buy and Where I Buy It, Part 2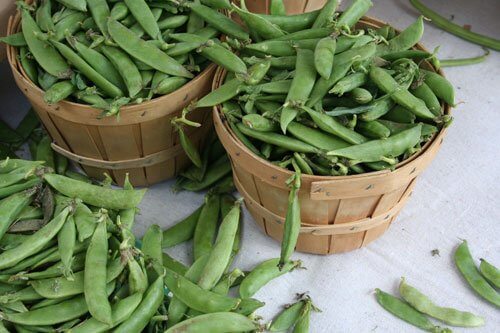 Yesterday I began by sharing about where I buy our meat, fish, eggs, dairy and fats. Today I'll continue on, sharing the particulars of what I buy where.
The goal isn't to tell you that you should buy your foods just as I do, but rather to give you a detailed, inside look at how it works for one family, and to help inspire you as you seek out affordable sources of real food for your own family!
Organic Grains and Flours
At this point, I am buying these exclusively from Azure Standard. I buy the whole grains (like Kamut or rye berries, rather than flour) in 25 lb bags, because these are cheap, easy to store and I want the nutritional benefits of freshly ground flour. You can't beat buying whole grains in bulk!
In this kind of bulk, the price becomes very affordable. I pay just under $20 for 25 lbs of Kamut, under $12 for 25 lbs of rye berries, and $18.50 for 25 lbs rolled oats (all organic). I also purchase my barley, steel cut oats, quinoa, popcorn, millet, etc. from Azure, but usually in 5 lb bags (except for the oats). The only other grain that I buy is brown rice, which I get from Costco. It's 2.2 kg which is about 5 lbs, for $9.
We are also using almond flour and coconut flour to do some grain-free baking. I have bought the Bob's Red Mill almond flour in a case of 4 packages from Amazon (use Subscribe & Save for 15% off). Another option that is slightly cheaper is the 5 lb bag fromHoneyville Food Products. You can often find coupon codes if you search online, or get them sent to you if you sign up for their emails and their shipping is only $4.49 in the US. For coconut flour, Tropical Traditions sells a great product and it's most economical to buy two 2.2 lb bags at once, and try to do it on a Monday when they have a coupon code or free shipping available. Other than that, Azure Standard or Amazon both sell the Bob's Red Mill brand by the case for a reasonable price.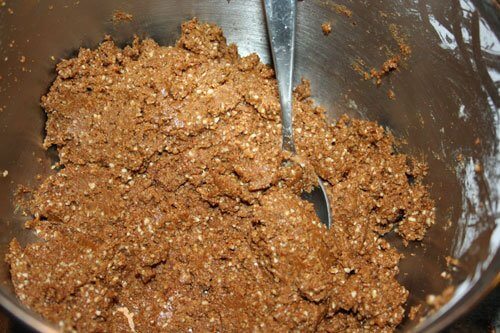 Vegetables and Fruits
I have been faithfully shopping at the same produce market, 2 EE's, for 6 years. In season, they grow as much of their own organic or unsprayed produce as possible, and they try to bring in a lot of local as well. They also sell by the case, which is particularly cost-effective for preserving season. Shopping according to what's seasonal, on-sale and discounted definitely helps me to stretch my produce dollars as far as they can do.
We do have a Farmer's Market near us, which opened 2 years ago, I believe. I go there occasionally, but it's still quite small and usually between my favorite market and my own garden, I don't really have a need to. In the late spring, summer and fall, my vegetable garden provides us with the majority of what we need. Want to learn more about growing your own food? Make sure you read the Gardening 101 series!
I should mention that during the cooler months, we don't buy a lot of fresh fruit. We do tend to buy organic apples (which are mostly from local areas and stored for the winter), some citrus in winter (which is when it's seasonal), and bananas (which I try to only buy when I find them discounted), but that's about it.
Other than that, we buy tons of fresh fruit in the summer, while it's local, seasonal and inexpensive. We enjoy plenty of it fresh, and then I preserve like a mad woman from July-September, churning out strawberry jam, apple jelly, canned pears and peaches, canned applesauce, sweet and sour plums, mincemeat, and frozen blueberries, blackberries, raspberries, strawberries and peaches.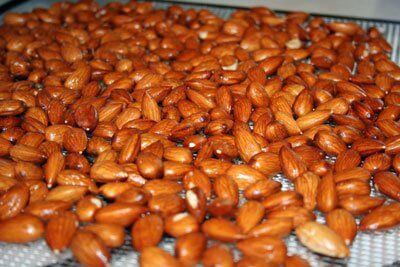 Spices and Herbs, Nuts and Seeds, Dried Fruit
For me, these items are best purchased in bulk through a natural food co-op. I use one called Azure Standard. I buy spices and herbs in 1 lb bags from Oregon Spice Company, and I find them quite fresh and they carry many that are organic as well.
My nuts and seeds are mostly from my co-op as well, in 5 lb bags because they're cheaper that way. I store the more volatile ones (like walnuts and sesame seeds) in the fridge or freezer for freshness. The other place that I will buy nuts is Costco, because I find theirs to be quite fresh and the price per lb breakdown is about the same as Azure, generally. I buy most of my unsulphured dried fruits from Azure as well (mostly dates and raisins and occasionally apricots, because I make my own apple and banana chips and fruit leathers), and these are also cheapest in 5 lbs bags. If stored well, they last just fine for a couple months.
Other Grocery Items
I have one local store that I shop in, Extra Foods (or Superstore, it's sister store). They put out 15% off $100 coupons at the beginning of each month, so I try to take advantage of these and stock up on my toilet paper, canned or frozen fish, teas or condiments or rice pasta from the organic aisle, some organic produce and a few other basics. I also use coupons when possible(yes, there are sometimes coupons for decent foods, just not many), as well as the coupons that we get for buying our gas from the Extra Food's gas station. We also get free grocery dollars for using our business credit card that is connected to this grocery chain as well. It all adds up, and helps to save more room for the rest of the real food we buy from other sources!
Lastly, I shop at Costco about once every two months. Fresh salmon, canned tomato paste, organic corn chips, brown rice, organic butter, frozen organic corn and peas and green beans, almonds or walnuts, etc. On some items, their prices are worthwhile and they are slowly carrying more "real food" options.
And This Was The Condensed Version
Think these posts were long? You should see my book, Real Food on a Real Budget: How to Eat Healthy for Less! 280 pages of straight talk on how I find great deals on real foods and keep my budget low, without compromising on what I feed my growing family.
Available in both eBook and paperback formats, it's sort of like sitting down at my kitchen table and picking my brain about the best ways to save money on healthy, wholesome foods and all the little tips and tricks I've learned over the years of working with a tight budget.
I would love to hear any other specific grocery or budget questions that you have for me.
Better yet, I would love to hear from YOU, with some of the specifics of what you buy where and how you find find great deals on real foods!