Preserving Summer's Bounty: Making and Canning Applesauce with Kids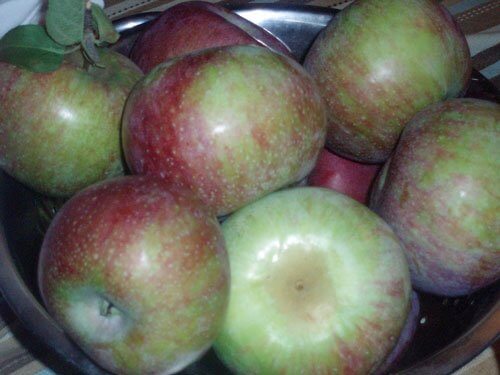 Written by Kate Tietje, Contributing Writer
In the last couple of weeks, the temperatures have gotten cooler. Fall is definitely on its way. One of our favorite family activities in the fall is apple picking, which leaves us with tons of apples…time to make applesauce!
This year my 2.5 year old is old enough to help, and was very excited about it! Making applesauce is a great project for kids to help with.
First, we took all our apples: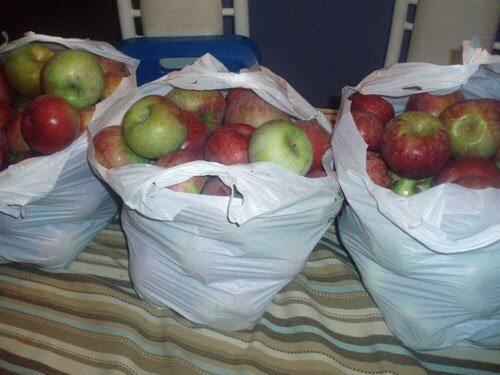 We washed them, and Bekah got excited about them. Here she is with one of them after washing: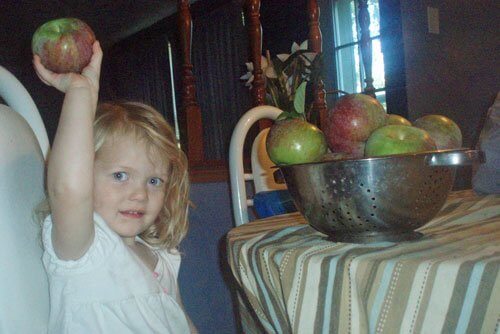 We peeled them and sliced them (Bekah helped push down the apple corer):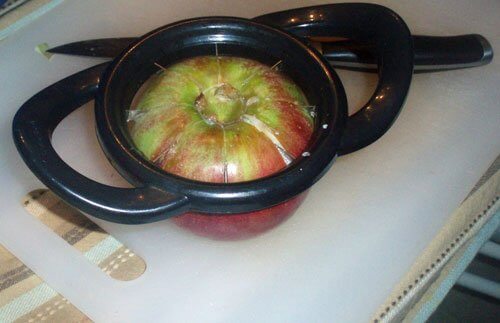 Yes, that particular apple was a bit too big for the corer! Mommy had to use the knife to cut that one….
Then, Bekah put the apple slices into a big pot for cooking.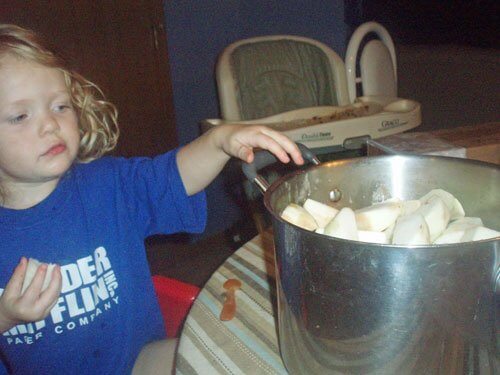 We cooked these apples down on the stove for awhile on low-medium heat (to my filled 8-quart stock pot, I added about ½ tsp. citric acid and ½ c. water). I stirred them every 10 – 15 minutes, and as they cooked, they fell apart into applesauce.
Then it was time to fill the jars! Bekah helped spoon the applesauce into them.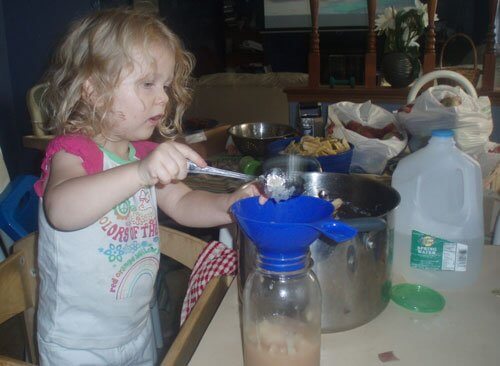 Finally, I canned them in a boiling waterbath for 30 minutes. We had applesauce!
Of course, Bekah's favorite part was eating it. 🙂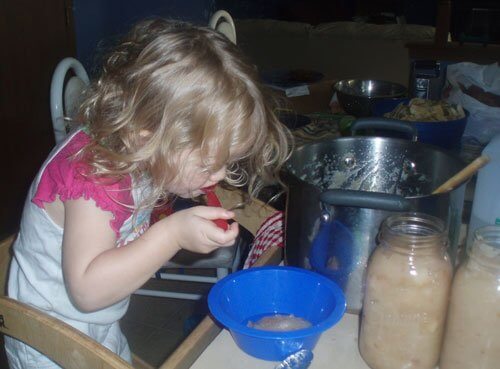 Do you make applesauce in the fall? What are your favorite kid-friendly cooking projects?