10 DIY Christmas Gifts Your Friends and Family Will Cherish
Whether you're on a strict budget, have a large family and many friends, or simply enjoy creating meaningful Christmas gifts, I hope you'll find a few Christmas gift ideas you'll enjoy making – and giving – on my list.
It's wonderful to create lasting memories, especially during the Christmas season. Merry Christmas to you and your family!
1. For the tea lover in your life, a homemade chai tea kit would make an ideal gift. Using an assortment of cinnamon sticks, cloves, nutmeg, and other spices you can easily create a special treat. It's easy to follow the directions I've shared here. Or, come up with your own unique Christmas chai by experimenting with a few of the 11 holiday herbs and spices Stacy shared last month.
2. The gift of food is always appreciated. Perhaps the most frugal of all food gifts is a beautiful, crusty loaf of homemade bread, wrapped halfway in brown paper and tied with a bow. Add a sprig of evergreen – or mistletoe! – for ornamentation. Might I suggest a loaf of authentic German pretzel bread or bagels made from scratch? If bread is not your preference, then homemade maple granola presented in a large glass jar is a unique and easy alternative.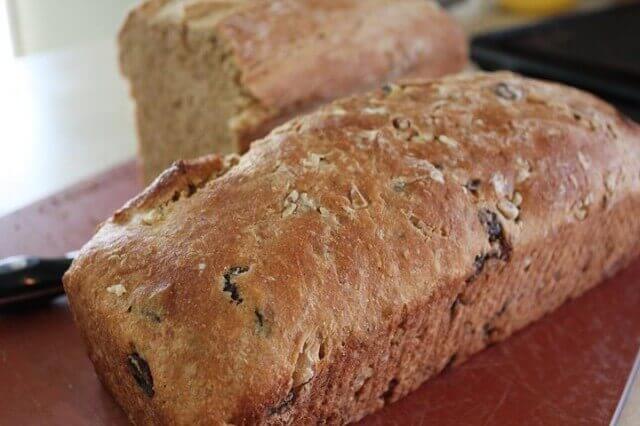 3. For the bookworms in your life, consider homemade bookmarks. If you are skilled at crocheting, consider crocheting a bookmark, including a few beautiful beads near the top so they may drape from the top of a cherished book. If you are not skilled at crochet, you can make lovely bookmarks with an assortment of ribbon and then sew the beads onto the top.
4. Have you been making jams throughout Autumn? An assortment of homemade jams is a gift an entire family would be sure to enjoy. My blueberry jam recipe is a yummy, easy option.
5. If you have accumulated many pins and broaches over the years, consider turning them into elegant magnets by removing the pin segment from the back and hot gluing on a strong magnet in its place for display on a refrigerator.
;
6. For the homemaker or busy mom, consider putting together a homekeeping binder or recipe binder and customize it to their activities and needs. Be sure to use a durable, appealing design. Stephanie's homemaking binder is simple and functional; be sure to head over and get some ideas before you begin.
7. For the movie buff family, consider putting together a movie basket; include popcorn, a box or two of candy, and a Redbox movie code or two (there are often free movie codes going around). Or, if you are technologically savvy, include a video of the family from years past.
8. For children, consider giving a homemade craft box. Using a fun school box or wood box, fill it up with scraps of card stock, fabric, ribbon, buttons, etc.
9. Has your family recently experienced the loss of a loved one? Ask others to contribute a favorite story or memory and then compile a dvd or journal recounting each one. Interview and record each contributor on video, if you like. This gift would be treasured for many years!
10. Several years ago we made a wind chime as a family, and right now it's a fun addition to my son's room. Using an assortment of wire (even old wire hangers twisted into long spirals will work!), hang fun ornaments, art pieces, or collectible items from each ending. We used three-inch clear glass circles (look for these at a craft store) and painted various designs on them. The circles had holes at the top that made for easy hanging.
Looking for more homemade gift ideas?
What are some of your gift ideas? What have you done in years past?