So Many Giveaway Winners!
Recently we had an awesome week of giveaways! And now…the winners!
The winner of the Naturopathic First Aid Kit, out 3684 entries, is:
Amy Hofer (lizziehofer@…)
For those who didn't win, Naturokits is offering a coupon code: DCKOTH, for 10% off their kits through March 15th.
The winner of the Graham Gardens Gift Basket, out of 1829 entries, is:
Emily Yates (yatesters@…)
The winner of the Hampton Creek Bed & Breakfast Stay, out of 1472 entries, is:
Alicia Hart (Aliciamhart@…)
The winner of the the Nature's Living Clay, out of 1572 entries, is:
Karen Knapp (Karen@…)
The winners of the Plan to Eat 1-year memberships, out of 1668 entries, are:
Zsofia Lintner (zsofika1@…)
Ashley Groover (ashley4him@…)
Joy Rhodes (joylrhodes@…)
Suzannah Paul (shoutlaughlove@…)
Jennifer McMurray (wesnjennifer@…)
And lastly, the winner of the Berkey Light Water Filter, out of a whopping 6483 entries, is:
Martine Anthony (gfmom3@…)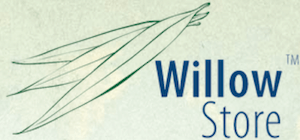 Monthly Email Subscriber Giveaway
The winner of the February email-only giveaway, which was a $50 gift certificate for wholesome skin care products from Graham Gardens, is:
jsbarkand@…
Remember, all you have to do to be entered in the email-only giveaway is subscribe to Keeper of the Home via email. That's it! Once you're subscribed, you're entered for every month's giveaway.
March's giveaway is a $50 natural living package from The Willow Store. Their goal? To support a more reusable future, and they have wonderful, sustainable products for moms, babies and the home that help you to do just that.
Congratulations to all the giveaway winners!
(If you've won, you should have received an email with further details– if you haven't yet, please contact us!)