Giveaway Week: $100 of Wholesome Skin Care from Graham Gardens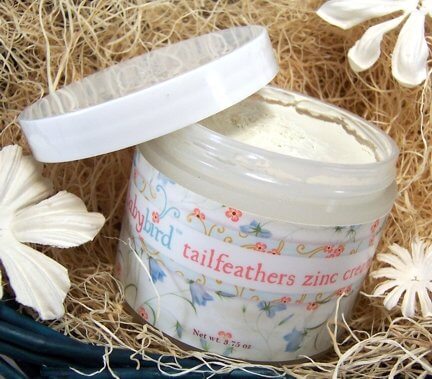 Pure. Simple. Gentle. Those are my requirements for anything that I put on my precious baby's delicate skin.
Knowing that undesirable and toxic ingredients in personal care products actually seep into our skin and ultimately into our bloodstream keeps me very vigilant about all of the products that our family uses. As a mama who wants to protect her little ones from dangerous toxins, but still use effective products that work and soothe baby bottoms and sensitive skin, it's sometimes challenging to find products that are real "winners".
The diaper cream pictured above has just become a new winner in my humble opinion.
Here's what I think of so many diaper creams: They're so thick that you can't squeeze them out of the tube, they're too thin so they don't really protect and create a barrier, they don't go on evenly, or they just plain old don't work. I've tried umpteen different brands, including making my own, and I've never been satisfied.
Here's what I think of Graham Gardens new Babybird Tailfeathers Zinc Cream: It's just the right thickness, it smooths on easily, it lasts, it provides a real barrier, it actually heals, and I love that it's in a tub that I can use to the very end not a silly squeeze tube.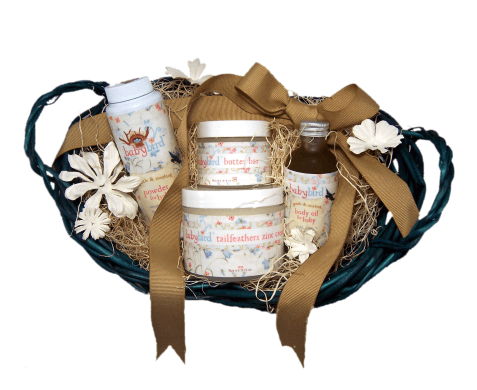 This zinc cream is part of a new line at Graham Gardens, the Babybird line of wholesome essentials for tender skin (intended for babies or young children).
Also included in the line is a baby powder, body oil and butter bar (lotion bar). We've been test driving them all on our 17 month old baby girl, who has extremely sensitive skin, with a tendency towards eczema and diaper rash. Using ingredients like organic and unrefined oils, beeswax, healing herbs (comfrey, plantain, chamomile), arrowroot powder, and other simple, non-toxic ingredients, they are specially designed to soothe and to bring comfort and healing.
I'm happy to say that I find they do just that. Johanna loves it when we rub either the body oil or the butter bar on her patches of eczema and she scratches so much less when I do it. I love having a talc and cornstarch free powder to sprinkle after diaper changes to help avoid those recurrent rashes that often happen with the wetness of cloth diapers.

If you've never tried Graham Gardens products before, they really are worth taking a look at. They are made in small batches from a family business that genuinely cares about what they do.
Each one is beautifully packaged and feels like such a treat to open and indulge in. Whether it's their soaps, butter bars, lip balm or herbal salves, we've liked everything we've tried!
I'm excited to offer a wonderful package to one lucky winner during this week of giveaways. Who wants to win it?
Enter to win a $30 Babybird Basket and a $70 Gift Certificate to Graham Gardens!

To enter the giveaway, simply click on the link below to fill out a survey form. Rather than having to leave multiple comments for each entry option, you can just complete the one survey and you're done!

Giveaway has now ended.
This giveaway is sponsored by Saving Naturally, helping you live healthy while spending less.