Planning and Preparing a Real Food Thanksgiving Dinner
By Hilary Bernstein, Contributing Writer
Growing up, Thanksgiving dinner was a wonderful time with family and plenty of food. Yet many of the dishes served were made with processed food:
Green bean casserole made with cream of mushroom soup and French fried onions,
Pre-made rolls,
Gravy from a jar,
Canned sweet potatoes topped with brown sugar and marshmallows,
Canned cranberry sauce,
Pumpkin pie made with ready-made pie crusts and canned filling.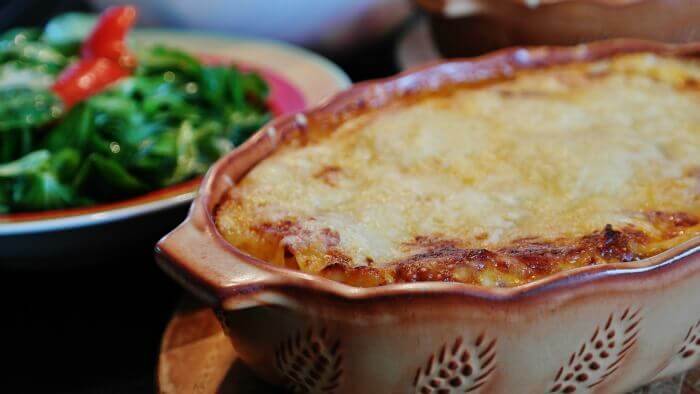 My husband and I both love to cook real food, so a few years ago we started making our own real food Thanksgiving dinner – weeks before Thanksgiving. It was delicious. And, surprisingly, it wasn't too difficult. In fact, with a little planning, I've found I can make everything from scratch in just a few hours.
Until this year, we haven't been able to enjoy a completely real food Thanksgiving dinner on Thanksgiving Day. Ever since we started hosting Thanksgiving, we make sure the entire menu is made up of real food. When we know to expect a processed Thanksgiving, we make up for it by enjoying our own real food feast throughout the year – whether it's in the middle of November, January, or even July.
What's on our menu?
I've experimented with different recipes over the years, but have found my favorites. My go-to menu is:

Timing is everything
As long as I know we're planning our feast, I set aside an afternoon of cooking. (While the turkey is roasting in the oven, I get to work on everything else.) Here's my timeline:
Three days before
Thaw turkey
Clean the kitchen.
One day before
Four hours before dinner
Three and a half hours before dinner
Simmer cranberries for cranberry sauce.
Make pie filling.
Three hours before dinner
Bake pie.
Prepare stuffing.

Two and a half hours before dinner
Two hours before dinner
Set table. (Remember, this meal is just for my immediate family … when I'm hosting guests, I'll work on this in the morning.)
Hour and a half before dinner

Hour before dinner
Cube potatoes and start boiling them.
Bake green bean casserole.
Half-hour before dinner
Let turkey rest.
Mash potatoes.
Finish making gravy.
Then dinner is served! (After dinner, it's a massive clean up — made easier when I try to clean up after myself while I'm cooking — and saving the turkey carcass for bone broth.) It's a feast, for sure … and my family usually dines on leftovers for days after. But it's delicious, and completely worth a busy afternoon in the kitchen.

What are your favorite real food Thanksgiving dinner dishes?
This post is sponsored by Plan To Eat. If you know you need to make strides towards regular meal planning and you're looking for a tool to make it easier, I highly recommend you check out Plan To Eat's virtual tour. Sign up for a free 30-day trial to see how it works! Plan To Eat was born from a desire to eat real food — great food — prepared at home, together as a family. Plan to Eat is an online menu planner that uses your recipes, scheduled for the days you want them, automatically generating your grocery list, organized the way you like to shop. Eat well. Eat together.