Do you like fruit snacks or gummy candy, but don't want the yucky food dyes or preservatives that go with them?
If so, you need to try these homemade gummies!
Not only do homemade gummies taste good, they provide wonderful health benefits! The reason these gummies are so good for you is that they include gelatin.
The gelatin used in this recipe is made from grass-fed beef. It comes in powdered form and is high in protein. It's also gluten-free.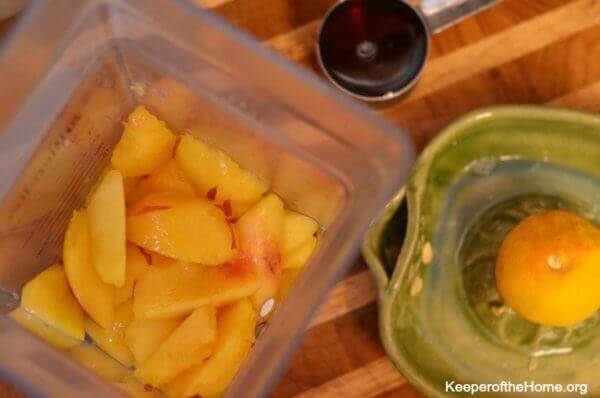 You might think that sounds awful. Don't worry, I did too. But I promise that you cannot taste anything remotely strange. Truly. The beef gelatin has no flavor.
Gelatin has many benefits including:
improving digestion,
gut healing,
joint recovery,
improving condition of hair, skin, and nails, and
balancing hormones.
These gummies are great for those wanting to consume extra gelatin for gut-healing purposes and they make a refreshing snack on a hot summer afternoon too.
Peaches and Cream Gummies
My kids love these peaches and cream gummies and I think yours will too!
Homemade gummies and Jello helped me when I was trying to give up sugary treats. Obviously these still have some form of sugar in them, but they are much better than junky store-bought candy.
DIY Peaches and Cream Gummies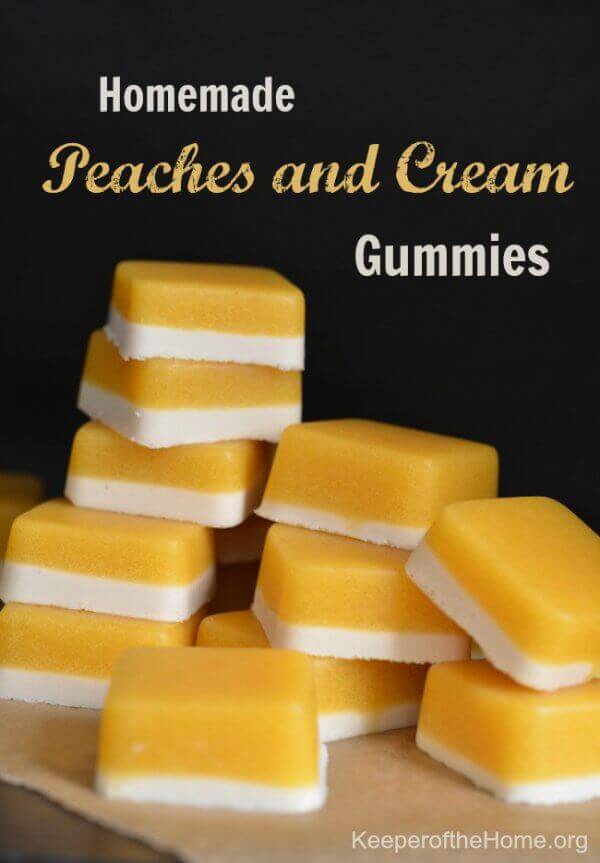 Have you tried making your own gummies? If so, what's your favorite flavor?