Plan It- Don't Panic Meal Planning Challenge (Plus Grocery Budget Tips)

Welcome to the 2nd week of the Plan It- Don't Panic Meal Planning Challenge!
I was so excited to see so many of you participating actively in the challenge, whether by sharing a link to your own meal plan or simply posting your meal plan up on the Facebook page. I personally love the accountability of this challenge and how all of you spur me on to keep going. I took a look through quite a few of the meal plans for my own inspiration this week!
Managing the Grocery Budget
This week and next week, I want to address some ways that we can not only use these meal plans to benefit our budgets (ie. save more money!), but also some general grocery budgeting tips that will help you to keep things in check overall.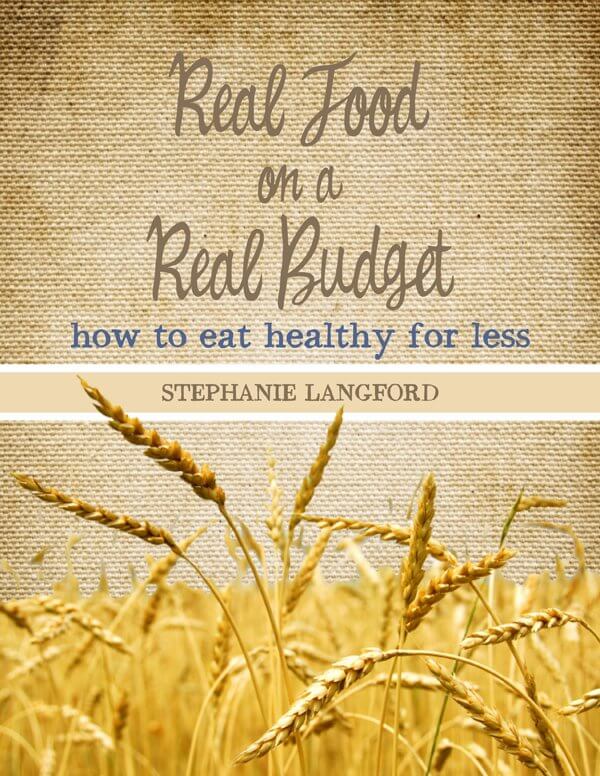 I've actually written an entire book on this topic, called Real Food on a Real Budget. It goes into far greater detail than I can for the purposes of this post, on the various ways that you can save money while still buying high-quality, nutritious foods.
For the duration of the challenge, I am offering it the ebook version for 50% off to all participants using the code "MEALPLAN50"!
What is the Ideal Budget?
There was an interesting discussion on the Facebook page this week about how much various families spend on their groceries each month, how many family members they have, etc. It was intriguing to read through and see how the answers varied.
One concern I had was that we can easily become discouraged when we hear that so-and-so spends only $350 each month to feed their family of 6 and we're spending $500 for a family of 3, so surely we must be doing something terribly wrong.
While most of us can probably make a lot of improvements to our budget and get the cost down, it's not as easy as comparing apples to apples. We still need to take into account where we live (city, rural, near farmers?), size of appetites, age of children, how much food is made from scratch, whether we're using coupons and still buying some conventional items, how much is organic or higher-quality (and usually more costly) ingredients, and all those sorts of questions.
There is no one-size fits all budget.
However.
There are ways that we can all make our budgets better than they currently are, and here are a few ways that I find meal planning in particular helps me to keep my expenses down and food quality up.
How Using a Meal Plan Helps Me Minimize My Spending
1. By truly using up what I already have.
One of the first things I do before I begin meal planning is to take a brief inventory of what we already have for food. Particularly with produce (an area where costs can rack up quickly), this helps me to ensure that nothing goes to waste and that I find a use for even small amounts of random vegetables waiting by their lonesome self in the crisper drawer.
By taking 5 minutes or less to look through the fridge, freezer and pantry with a piece of paper and pen in hand, jotting down anything that you notice will either go bad soon, that you have in abundance, or that could inspire some healthy and frugal meals, I can almost guarantee that the resulting meal plans will save you money every time.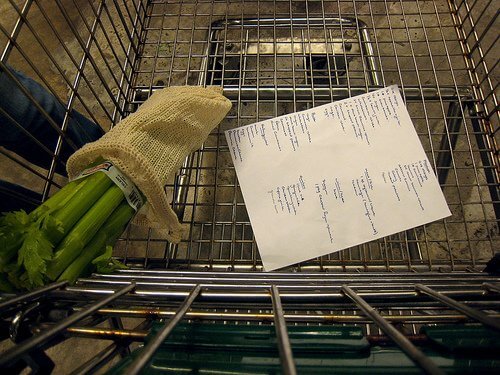 2. Only buying what I really need.
As I meal plan, I keep a grocery checklist beside me so that I can make a quick note of anything that I still need to purchase to complete the meals I'm planning for. This list combined with anything I noticed throughout the week that we are out of or low on means that my grocery shopping outings are purposeful and free of wasteful spending.
I do still take note of special sales, discounted items and that type of thing. If I feel that I can do it within my budget, I will buy those things or I may make a quick substitution and use those ingredients for a different meal instead of one that I had originally planned.
That's more of the exception than the rule, though. Buying what is on my list keeps my trips fast (ever-important when you shop with little ones), my buying focused on what we actually need (not just on what looks good) and at the check-out line, my heart stays where it belongs (rather than jumping up into my throat) when I see the total ring up.
3. Planning for what's seasonal.
A trip to the apple orchard, then a local farm, then gifts from my parents backyard, means that there are certain things that we have plenty of. Namely, apples, apples, and did I mention we've got a few apples?
There are other seasonal goodies we'll be eating this week as well (end-of-summer melon, lettuce, fall broccoli and cauliflower, potatoes, among other things) but I had to ensure that I could make good use of these apples we are blessedly inundated with at present. So we'll be eating dutch baby pancakes with apples, apple muffins, coleslaw with shredded apples, sliced apples for snacks, along with making and canning jars upon jars of applesauce.
Seasonal eating is almost always cheaper, no question. When I make a plan, I can plan to use those seasonal foods to our advantage, not to mention our culinary delight.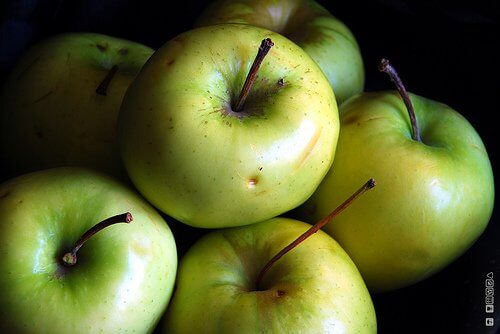 4. Making more of my food from scratch.
I recently noticed that when I am taking the time to meal plan well and actually make what's on my menu, we save money. This is especially true when I am on a special diet with food restrictions. BUT, when I don't pay attention to my meal plan and end up having to make easy, last-minute substitutions for what I had planned, I have to resort to easy foods rather than what could be cheaper foods.
For example, this week it was easy to suddenly fry up some eggs and pop bread in the toaster when I didn't get started on muffins the night before or early enough that morning (yes, this is a real example). However, muffins could have used up some of the inexpensive and seasonal ingredients that I already had, whereas this breakfast of eggs and toast means that we will run out of eggs faster than I anticipated, and thus I'll have to go buy more because we really do need eggs in the house.
5. Planning to use more frugal ingredients.
I find that I don't necessarily resort to the most cost-effective ingredients when I don't have a plan. I resort to what's easiest, because all things being equal (ie. both foods would be delicious) I will generally go towards the path of least resistance (ie. I'll cook something that comes together quickly, not really taking cost into account). I think this is a fairly general trend that most of us follow when we find ourselves in a pinch!
With careful planning, however, I am apt to make good use of nutrient-dense but cost effective foods like cabbage and root vegetables, beans and legumes, tougher (but cheaper) cuts of beef that need time to simmer.
Next week I'll share some more general tips for cutting back on your grocery expenses and keeping in line with your budget, whatever that may be!
Our Menu Plan for the Week
Monday

Breakfast: Soaked oatmeal with raw milk and honey (I'll do mine with some fruit and cinnamon since I can't have honey right now)
Dinner: Beef stir-fry over rice.
Prep: Thaw roast, do grocery shopping.

Tuesday

Breakfast: Coconut muffins with apples (based off of this recipe with some adaptations), and frozen fruit smoothie with raw milk.
Dinner: Roast with gravy, oven roasted seasonal veggies (potatoes, beets, carrots)

Wednesday

Breakfast: Eggs and toast
Dinner: Baked potato bar (with various veggies, cheese, sour cream, etc.) and a green salad with chicken
Prep: Thaw bag of pre-cooked chicken.

Thursday

Breakfast: Dutch baby pancake, with my addition of chopped apples to be baked inside it
Dinner: Chicken divan
Prep: Soak oatmeal. Make sure meat I'm using for Okonomiyaki is thawed.

Friday

Breakfast: Soaked oatmeal with raw milk and honey
Dinner: Okonomiyaki (one of our favorite dishes from our time in Japan- it's sort of a large egg-based pancake, but made savory with some type of meat, sausages or bacon and cabbage inside, topped with mayonnaise)
Soak beans or lentils overnight.

Saturday

Breakfast: Coconut flour/banana pancakes (last week we ended up having french toast with fruit instead, but a reader reminded me that there is a coconut/banana pancake recipe in Against the Grain, which I will be trying!), with stevia-sweetened fruit sauce.
Dinner: Some sort of bean or lentil soup, with coconut flour biscuits.

Sunday

Breakfast: Egg sandwiches or breakfast wraps
Dinner: Salmon Cakes (the Fish Cake recipe in Nourishing Traditions that I make using canned wild salmon), sweet potato fries (made the same way as these), coleslaw.
Now it's your turn to share your meal plan (and I'd love to hear some of your money-saving ideas in the comments as well)!