Panel Discussion on Burnout and Fatigue: 3 Women Get Real About Their Struggles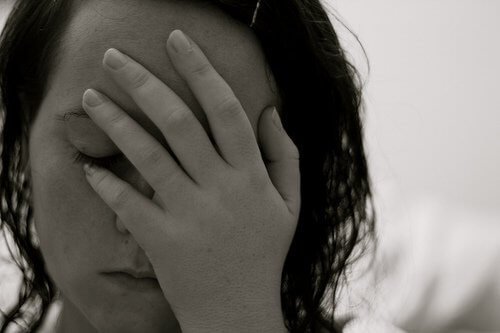 The response to this month's honest discussions of burnout, fatigue, depression and general health and wellness has been so tremendous. Thank you all for sharing in such real and vulnerable ways. I'm humbled that you would share so much of yourselves and these very personal experiences.
I think that it's so important that we as women truly share our stories with one another, rather than continuing to pretend that we're all "just fine". Fellowship, encouragement, growth and healing happen best when we drop our defences and our perfect images. Instead, we can talk openly about how we're really doing in genuine and constructive ways that serve to actually to build people up and share the hope of Christ.
You've already heard about my own story, as well as that of a fellow writer, and today I want to introduce to you 3 more women, all sweet friends and dear to my heart. They are fellow bloggers, daughters of the King, and genuine women who have chosen to courageously share from their hearts and lives in order to offer help and encouragement and shed light on these important issues.
In this two-part panel discussion, I will be interviewing:
Crystal of Money Saving Mom
Kimi of The Nourishing Gourmet
Donielle of Naturally Knocked Up

Image by surlygirl
1. What factors do you think contributed to your struggles with burn out? (Pushing yourself too hard, challenging life circumstances, not caring for yourself physically, etc.)
Donielle :: I had our second baby in April of 2009, during a tough year of health issues for my husband. While his issues were not life threatening in any way, they did leave me not only caring for two very small children and a husband who was ill and had special nutritional needs (a.k.a. a lot more work in the kitchen), but also picking up in many areas in our home management that my husband normally took care of. And then when his health returned I decided I had time for projects on my own blog and began to run myself ragged as I worked to grow a 'business'; staying up until all hours of the night!
No longer was I up at odd hours of the night with a small baby; I was purposely staying up until 2am getting my work done. I was busy writing again in the early morning as my husband left for work, connecting with others all day long, and then working in the early evening instead of spending quality time with my husband before bed. I was leaving not only my personal care on the back burner, but also the care of my home and children.
Kimi :: I had long struggled with fatigue without realizing that being tired all of the time wasn't "normal". Through High School, I was always just a little more tired than I should have been. After marriage, my husband and I were blessed to become pregnant six weeks after our wedding. Morning sickness hit me hard for about half the pregnancy, then we found out that our unborn baby had a very serious heart defect. After two very stressful, but wonderful months of caring for her in the hospital, she passed away as she waited for a heart transplant.
Six weeks later we were pregnant again, joyfully, but with an element of fear at the same thing happening again. At 33 weeks I went into premature labor and was in the hospital for several weeks and then on bed rest for several more weeks. Thankfully, Elena was born full term and healthy. I then suffered from three months of almost constant infections and very little sleep, two weeks of a stomach flu, and then UTI that lasted about a month. My body was desperately trying to get my attention! For me challenging life circumstances wore me down and caused different health issues to appear. I suspect that my fatigue before that point may have been caused by an intolerance to dairy.
Crystal :: Shortly after my third child was born, I went through a period of eight weeks of postpartum depression. It was one of the darkest times of my life, but I am thankful my husband was wise enough to get help for me and to lovingly stand by me during this time.
When I finally began pulling out of the depression, though, instead of giving myself grace and taking time to restore and heal my body, I threw myself headlong into life.
I'm Type A and stubborn and have a tendency to think I can do much more than I am capable of. Rather than listening to my husband and my body, I piled things upon my plate, said "yes" to way too many things and tried to be superwoman.
All the while, I had three young children I was caring for, I was homeschooling my just-turned five-year-old, I was running a widely-read blog and I was trying to help everyone and everybody who asked for help.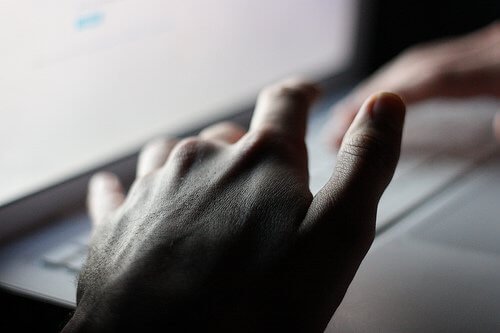 Image by Cara Photography
2. In your own life, what did the symptoms of burn out and hitting the wall look like?
Donielle :: I was tired. All. The. Time. I couldn't wake up with out a cup of coffee and if I happened to, I couldn't get past the afternoon without it. My home was falling apart and in a constant state of chaos and mess, my husband was very often annoyed as I always had 'just one thing' to do at night, and my children were very often told to play while mommy wrote just one more e-mail or wrote just one more article. Their moods changed along with mine and it was not making for a pleasant home life.
Kimi :: Extreme fatigue, brain fog, weak immune system, sleep issues, weight gain or loss (at different times), headaches, feeling thirsty a lot, and using a lot of salt (your adrenals need sodium, hence the craving for salt).
Crystal :: By the beginning of 2010, I was exhausted and overwhelmed with life — and it began to affect my physical health. Every 10 to 14 days, I would be bedridden for a few days with a fever, headache and intense pain throughout my whole body.
As this sickness continued to hit every other week or so, I became very concerned. I knew what I was experiencing was not normal and I wondered what was wrong with me. But I kept pushing myself, unwilling to admit that I was the cause of my health issues.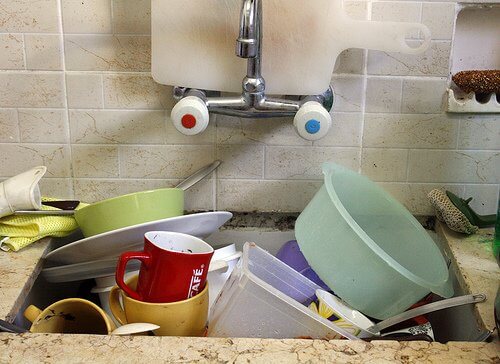 Image by miss pupik
3. What made you realize you had pushed yourself too hard? What was the wake-up call?
Donielle :: I was beginning to feel depressed, I couldn't sleep well, was gaining weight, and could barely function throughout the day. I felt like all I held so dear to me was slowly slipping through my fingers and I just couldn't hold on. My life was out of control and it was of my own doing. And the thing is, I knew I was pushing my self to hard! But it was always just "one more week" or "one more project", but yet I never allowed myself a break and kept forging ahead.
One particular morning, I was folding laundry on the couch and literally fell asleep in the midst of towels and undies while my small children played on the floor near me. Some time after I had fallen asleep my four year old son came over to wake me and I mentioned that mommy was just a little bit tired. Knowing this was always true, he commented "But mommy, you're always tired" as he gave me a hug. And it was at that very moment I knew God was using this precious little boy to speak past my tiredness, past my foggy brain and depressed mind, and straight to my heart.
Kimi :: I actually didn't ever realize that I was as exhausted as I really was. I think that I simply got used to plowing through life with little energy. I had gone into a naturopath to treat my UTI after trying to battle it on my own. After hearing what the last few years had been like for me, she suspected that my adrenals had taken a hit. She had me do a medical diagnostic test and found that my adrenals were indeed weak. It was actually a huge relief to me to find that I had a reason for feeling as terrible as I did. I had started to fear that I was just "lazy", instead of recognizing the exhaustion I was living with.
Crystal :: The wake-up call came for me in the middle of April, 2010, when we found out we were going to be moving in six weeks. I had some big things planned during that time period and I knew there was no way I could juggle moving, plus the commitments I'd already made without having a complete nervous breakdown.
Feeling desperate and at the end of my rope, I went to my husband and shared with him how utterly overwhelmed I was. He gently shared with me how I was the problem.
I was guilting myself into feeling like I had to do all these things, I was accepting opportunities, I wasn't saying "no" — and in the process, I was ruining my health. I knew he was right and I realized that, by the grace of God, I was the one who had to change things.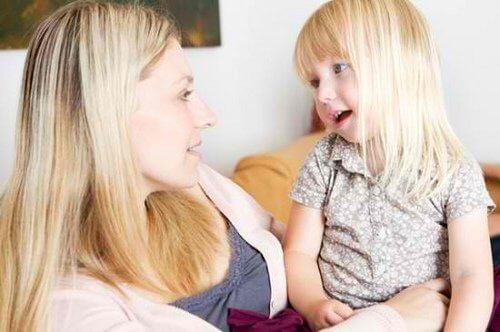 Image by o5com
4. How did the fatigue and challenges you were facing affect your family? Your other relationships? Your spiritual life?
Donielle :: My marriage did begin to suffer a bit as we had little time to ourselves as I was working all the time and my children were also becoming unruly. But it was almost in my other relationships that I saw such a drastic difference, because those relationships just weren't there any more. I was putting so many new things on the front burners that boiled over that my friends and other family members were placed far in the back. Over a few months time I finally noticed how little I'd been able to see them and it made me notice how much all of my relationships had changed.
Kimi :: It was definitely hard to take care of a newborn being so tired, but thankfully my fatigue was never so severe that I couldn't. My husband was great. He really tried to support me when I was so tired and tried to help me out as much as possible. It is hard spiritually to get as much out of your devotions and Bible reading when you have "brain fog", but I think that through those times of sleepless nights, infections, and wondering if I had more serious health issues really tested my faith-yet again- and helped me focus on God.
*******
We'll continue on next week with the next round of questions, focused on the positive ways that these women made changes in their lifestyles, regained their health, and lessons that they've learned!
Do you see yourself in these different stories? How would you answer some of these questions?
Top image by o5com
Other Related Posts You May Enjoy