Panel Discussion on Burnout and Fatigue: 3 Women Get Real About Their Struggles, Part 2

In the first part of this panel discussion, we focused on what led to a situation of burnout and fatigue, how the panelists recognized it, their signs and symptoms and more.
This time, I wanted to focus on the hopefulness that exists, even when we find that we've come to the end of our rope. Winter does not last forever. Spring is coming.
I chose this tulip image because it well describes that simple but strong hope that I have in my own personal season of slowly coming out of burnout. There is light at the end of this dark tunnel. The Lord can do mighty things in us, and His power is made perfect in our weakness.
In this second half of the panel discussion, I am continuing my interviews with:
Crystal of Money Saving Mom
Kimi of The Nourishing Gourmet
Donielle of Naturally Knocked Up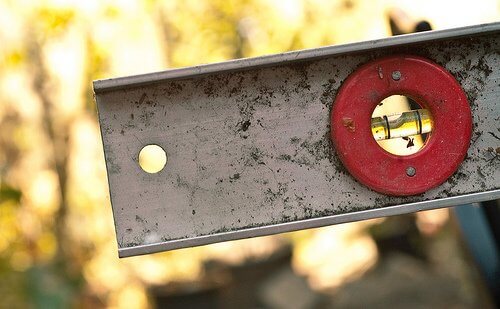 Image by carbonnyc
5. What steps have you taken to bring balance and proper priorities back to your life?
Donielle :: For me the biggest step I took was realizing that this was not God's will for my life or my family and that even as hard as I worked, it would become nothing without Him. Once I put that thought above everything I had going I was able to see the proper perspective on everything else in my life giving time to those things that he needed me to spend the most time on.
I say no a lot more! I've stepped down from a few things at church, I've said no a lot more to my blogging commitments and I spend more time at home with my family. I schedule my days more often than not and it's brought a sense of peace in our home. While my house may not ever be sparkling clean right now, the functions that need to happen are happening again. In fact, today my husband has clean socks in his drawer and not in the "waiting to be folded" hamper where they've been for the last several months!
Kimi :: For me, I had to give up a lot of things that would normally be a proper priority. I had to keep my standards low for house cleaning, for example as my energy was so limited I could only do so much. We also decided not to have me teach piano again for a time so that I could spend my energy on healing.
Crystal :: Since my husband and I had that discussion, I did a major pruning of my commitments and responsibilities. I started saying "no" more than I said "yes" and truly evaluating an opportunity in light of our family goals and priorities before just quickly committing to it.
I also purposed to commit to undercommit, to do less and be more. In addition, I set up a time budget and blocked sufficient time for sleep, family time, exercise and margin in my life.
You can read more about the changes I made and things which have been a huge help for me in my series on Time Management 101.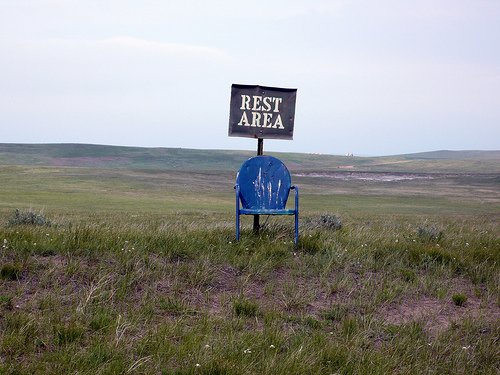 Image by seabamirum
6. Which physical things (rest, exercise, supplements, diet, etc.) have been the most valuable for bringing healing and strength back to your body?
Donielle :: I started to rest more often and sleep when I felt tired. I went to bed earlier and took naps when I could on the weekends. Instead of getting up with my husband at 6am and working, I began sleeping until the children woke around 7:30. Just like our small children who we require to rest each day in order to help them with their mood and physical rejuvenation. On mornings when I began to feel more energetic I began doing a daily devotion instead of opening up the computer. Getting into the Word as soon as I rise has given me focus and purpose throughout the day as well as brought me back to the path the Lord set out for me. The extra rest after a month helped to to then focus on the next big changes – my diet and schedule.
I had been so tired and worn down that cooking and dealing with making foods from scratch became to overwhelming and we began to cut corners where we could, which of course made my issue worse! But I began to focus on giving my body cleansing foods in order to slowly get rid of the junk that I knew I had built up. I began to take extra supplements along with my cod liver oil, a couple of the most important for me being a dessicated adrenal supplement ad a vitamin B complex. The extra supplemental boost helped me "get over the hump" so to speak so that I had the energy and focus and drive to deal with the bits of my life that had crumbled and desperately needed help.
Kimi :: Rest, finding peace in a very simple lifestyle, and lots and lots of sleep. At one point I was sleeping as much as my infant. 10-12 hours at night with a 2-3 hour nap. Eating very nourishing food at regular times was also important (apparently it's stressful on your body to eat sporadically). I was also placed on adrenal cortex which helped greatly over time.
I would say, sleep, good food, and taking adrenal cortex really helped me build back my health. It's not that I feel completely "cured" at this point as I've had some adrenal issues come back after a very hard and stressful year, but I can say with certainty that I improved 90%,
Crystal :: Committing to making sleep a priority has been a great help for me. I aim to get no less than seven hours of sleep every night and shoot for eight hours, if possible. This means that I do my best to go to bed early and we rarely go places on weekday evenings in order to facilitate an early bedtime.
Taking 5htp and a good whole foods multivitamin have been very helpful to me. I also try to eat a balanced diet with lots of fresh fruit, veggies, whole grains and good protein. I limit sugar and processed food consumption to only a few times per week, if that. In addition, I've found that 30 minutes of exercise at least five days each week invigorates me and makes me feel so much more cheerful and energetic.
We've hired a mother's helper to come in one day each week and assist me with laundry, cleaning and organizational tasks. This has been an enormous blessing and I'd recommend it to every mom with young children — whether you're experiencing burn out or not!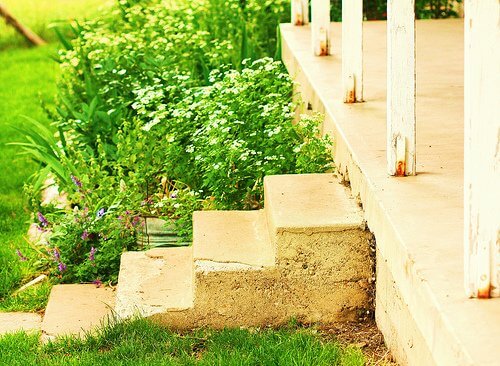 Image by D. Sharon Pruitt
7. What are the most important lessons you have learned? If you could tell other women one thing, what would it be?
Donielle :: In most every way I feel like I shouldn't be the one giving advice since I very much feel like I'm still stumbling some days! But what I can say is that it is important to take care of ourselves. When you begin to feel tired it's time to step back and rest, when you can't because of circumstances to cling to the one true hope we have and the strength that can only come from Him. We need to be careful not to overextend ourselves, causing internal stress and we also need to be aware of our husbands wisdom as many times they can be a better compass than we can over our own activities.
Things will be only what the Lord will let them be.
Kimi :: One of the many lessons I learned was to accept God's plan for my life (which looked dramatically different from my own). I would have rather have had energy to accomplish many things, but instead I had to learn to accept my limitations and do the best I could with the energy, life situations, and resources I had.
Crystal :: You are not superwoman. Don't feel guilty if you can't seem to do what other people can.
Stop comparing yourself to other women who appear to "have it altogether". Stop trying to be someone God hasn't called you to be.
Seek the Lord with your husband to decide what your own family's priorities are and then guiltlessly say "no" if an opportunity comes up which doesn't fit within those parameters.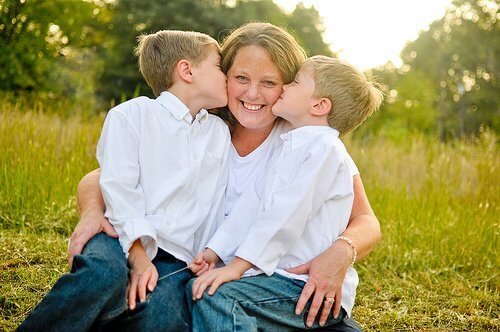 Resources and Suggested Reading
From Crystal:
168 Hours: You Have More Time Than You Think
Shopping For Time (Stephanie's note: I second both this book, and The Worn-Out Woman!)
From Donielle:
Related to her answers to Quesiton #6: Vitamin B and Cleansing foods
And I've really been liking this devotional book that we got at Relevant: "Jonah; A Life Interrupted"
From Stephanie:
I also loved Crystal's Time Management 101 series and thought it was extremely helpful.
Tell Your Time (a fabulous ebook that is really helping me in the process of creating a new plan and schedule for the new year, honestly evaluating my time and capabilities, and giving myself a whole lot more margin and grace, without sacrificing productivity)
What would you add to these thoughts and suggestions? What has been helpful in your own journey?
Top image by kiwanc
Other Related Posts You May Enjoy