3 Simple and Healthy At-Home Date Nights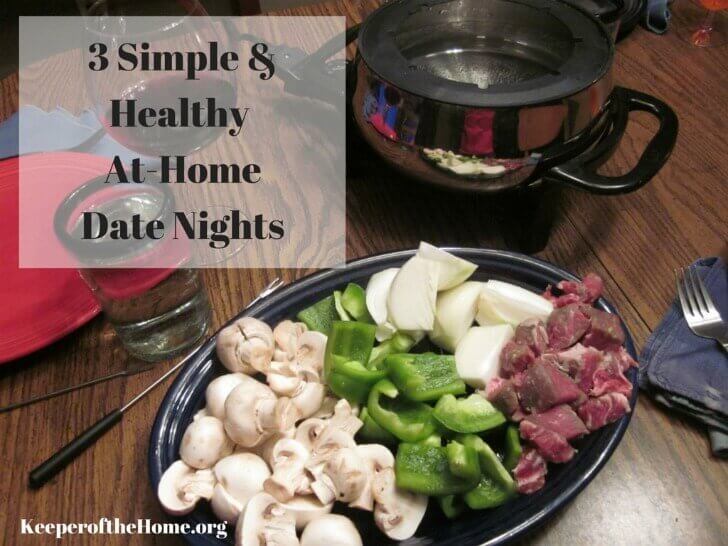 By Hilary Bernstein, Contributing Writer
After years of marriage, date nights have the potential to become a bit humdrum. Especially when a husband and wife are tired from the busyness of daily life – of if they're spending most at-home hours as dad and mom – date nights may even be pushed aside.
Speaking from experience, I know how easy it is to wait for dates until there's a break in schedules. But sometimes a break doesn't come for months. In some hectic seasons, my husband and I have gone for a couple months without dates, yet during other times – with children, no less! – we've had at least one date a week, if not more. We know what it's like to have plenty and be in want.
We also know about our tendency to get in a dating rut. Since we both love food, eating out tends to be a given on date night. We're apt to choose a restaurant we love over planning some sort of activity together. We've tried dinner and a show (whether live theater or a movie) but dinner is always my favorite part – mainly because we can talk with each other and catch up.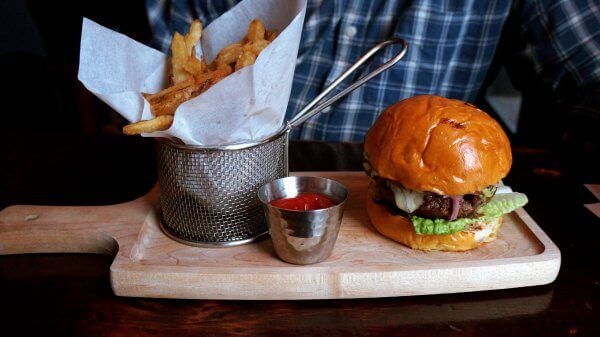 Maybe it's because it's so very easy to splurge on completely unhealthy meals when eating in restaurants, or maybe it's because of our daily busyness, but we actually prefer date nights at home.
(Don't get me wrong – we welcome time out on our own, too. We've actually found a fantastic weekly date solution this year – since we serve at church in other capacities, we have an hour and  a half completely to ourselves while both of our children are in Awana. It's perfect timing for dinner out and a little shopping.)
At-home dating
It's nice to be cozy in our home. We may have movie nights or Downton Abbey
nights, but our preferred at-home date nights involve appetizers and board games
. Some of our favorite at-home date nights involve cooking a leisurely dinner together.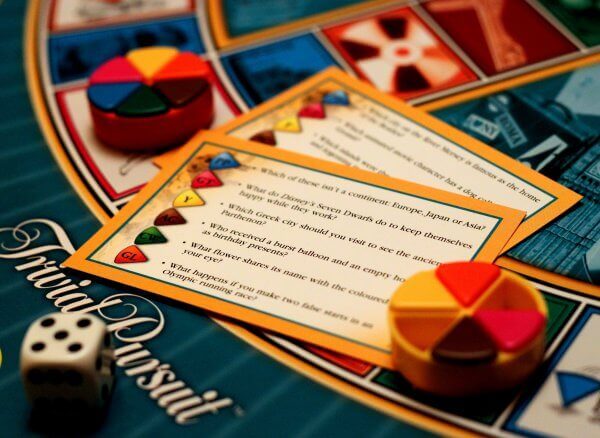 Since my husband and I both love to cook, some of our favorite at-home date nights are ones where we both cook a leisurely dinner together. Our kids may be away with their grandparents on these nights – or, if we can get the kids to bed early, we can have a late dinner with just the two of us.
Our 3 favorite at-home date night menus
Pizza night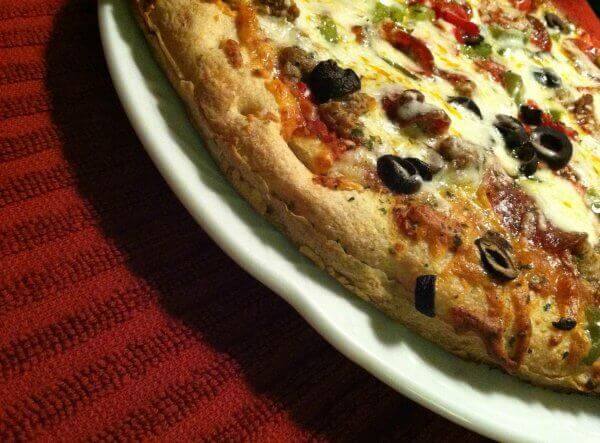 If we're planning on a movie night, making pizza together is fun. (I love the simplicity and speed of Bobby Flay's homemade pizza dough. When we're short on time, we skip the hour-long rising period and the pizza dough turns out fine.) We can add any kind of toppings we like – which can be both adventurous and fun.
Sushi night
After my husband got a sushi kit
for his birthday one year, we started making sushi together – and love it.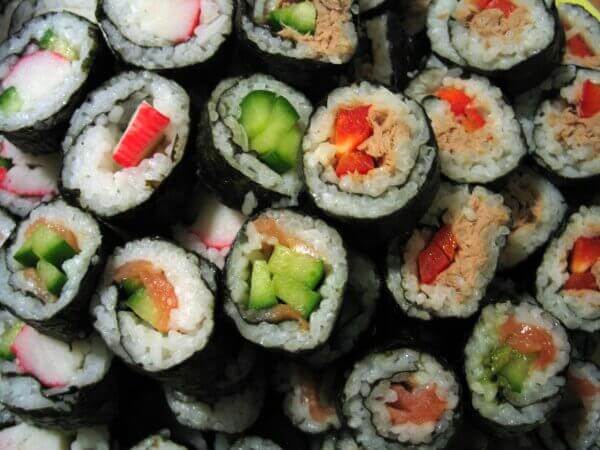 The process is a long one, so we plan on spending a lot of time in the kitchen talking and listening to music. We haven't attempted creating it with raw fish; typically we make California rolls, or will cook shrimp and make our own creations with plenty of fresh veggies.
Fondue it!
When my husband and I were dating, I resurrected my parents' old pumpkin-colored electric fondue set. It was retro, but in a way, it was romantic. (By candlelight we couldn't see the dated colors.)
We used that old fondue pot through our dating and engagement until it finally bit the dust. We quickly replaced it with a new stainless steel electric fondue pot
in our newlywed years.
Fondue became our favorite kind of date.
Friday nights became Fondue Fridays as we enjoyed for a simple but delicious date idea. Our favorite part? We could sit and enjoy our conversation while we waited for our food to cook.
Once we had babies our fondue pot was stowed away for a few years – but in the past year I've brought it back for at-home date nights. We've even introduced our children to fonduing and they're old enough to be patient while their food cooks.
Fondue For You

Many people may think of cheese, chocolate or even oil fondue. But my husband and I enjoy broth fondue. Here's our typical fondue fare:

Ingredients

Broth (or water with bouillion)
Steak (cubed into bite-size pieces), shrimp, or a firm fish (cubed)
Chunks of fresh vegetables (We prefer bell peppers, onions and mushrooms.)

Method

Heat broth in fondue pot until the broth is steaming hot.
Spear protein and veggies together on a fondue skewer. Immerse in the hot broth.
Simmer for a few minutes, then remove.
Carefully remove the cooked food from the skewer with your fork. Enjoy!

Note: You may want to keep a large, slotted spoon nearby as a "search and rescue spoon" for lost vegetables.

You can get all fancy with homemade dipping sauces, but the fondue also is delicious without any extra sauces.
What are your favorite ideas for simple and healthy at-home date nights?
Disclosure: This post contains affiliate links. When you buy through our links, we earn a small commission, which helps to keep this site going so that we can continue to offer free and useful content, so thanks!