Managing Life as a Work-at-Home Mom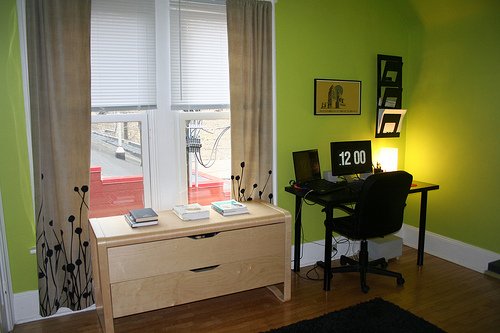 This post is part of a 3-part series. Read Part 2 and Part 3 here.
As someone who has a firm conviction that being home with my children and keeping my home is the best thing that I could possibly do in this season of life, I never really considered any sort of career or business work once that first sweet baby arrived.
Becoming a work-at-home mom was not part of my original plan. I love the idea of focusing only on my home, my children and my husband and not balancing hours of other work on top of it all. That's what I always thought that I would do.
When blogging and writing turned from hobby to a small income-earning opportunity to a full-fledged business and career pursuit, it surprised me, at times overwhelmed me, but ultimately thrilled me and became something wonderful that I didn't know I wanted (but am so glad that I have).
In the midst of talking about frugality and money-management this month, it seemed only right to also share about generating an income from home, since I know that this is a desire for so many other moms and homemakers.
Is It Worth It?
Personally, I am so grateful that God had bigger ideas than I did when this little blog began so many years ago. He knew the challenges our family would face and the risks we would decide to take as we pursued our dreams. He gave me an opportunity to challenge myself and serve our family in a way I never anticipated. To be able to do something I love from home, while staying focused on caring for and homeschooling my children and keeping my home, is an amazing thing.
I can choose my own hours, take time off when needed, and have complete creative freedom and control as an entrepreneur. I adore what I do and it would be hard to give it up.
There have been hard times as well. For all those business-owners out there reading this, you know well how easy it can be to push yourself too hard, to let the lines between personal and work time blur too much, to allow priorities to become out of order, and for relationships and health to suffer. I've been there. It was a dark time in my life.
I don't regret the work that I've done or that my children know that their mama runs a business as well as a home, but I have at times regretted how I have done things and I have had to make a lot of changes over the past year to work less and work smarter.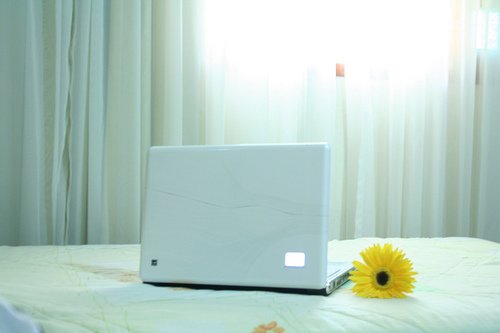 How Do I "Do It All"?
The short answer is, I don't.
What many people don't realize is that those of us who have chosen to work from home (while being committed to caring for our home and children full-time) is that there are many sacrifices along the way.
Things that I have sacrificed to do what I do:
"Free" time (Hobbies? What are those?)
Having an especially clean or well-decorated home
A lot of social outings and opportunities (nights spent home in front of the computer, missed playdates or times with friends, etc.)
Making as many things as I want to from scratch. I buy most (though not all) of my natural skincare products, non-toxic cleaners, Christmas gifts, and some foods, like lacto-fermented sauerkraut, yogurt or sprouted grain breads. I love making what I can, but there's only so much time in the day.
Internet browsing or social media (I don't do Facebook or Twitter other than minimally for business purposes and I hardly ever have the time for pleasure reading blogs or articles these days)
Things I have sacrificed at times, but have learned the hard way that I shouldn't:
Quiet times with the Lord. When we think we don't have enough time, that's when we need to make time.
Exercise. I can't tell you how much better and more energetic this makes me feel.
Time with my kids. I'll talk more in the next post about how I have moved towards hardly ever being on my computer when I'm around my kids.
Time with my husband (another one that is never worth it)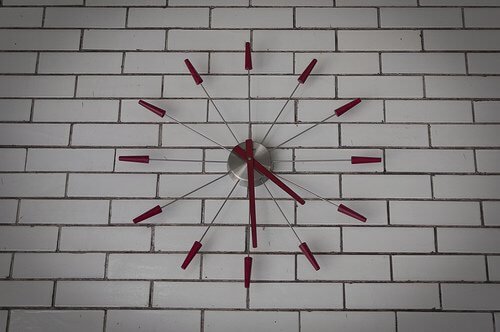 Image by vxla
Time Management Tips for Balancing Home, Family and Business
After doing this for over four years, one of the best pieces of advice that I can give is to keep things separate. By working hard to keep my computer time contained within certain hours and days, and keeping the laptop shut the rest of the time, I have so much more peace and productivity than I did when I was less strict about when I tackled work tasks.
Here's what my work week looks like:
Tuesday 12:30-3:30pm (at coffee shop, while our regular mother's helper comes over to be with the children)
Thursday 7:30-10:00pm (work in my living room, after putting children to bed, while my husband works late)
Friday 9:00am-5:00pm (at coffee shop, while my husband is with the children and does homeschooling– however, this is just a temporary thing while I finish up a few projects and soon I will only be working 3-4 hours on Fridays)
*I know that many couples aren't able to work out an arrangement like we have for Fridays. This is a new thing for us only in the past 6 weeks or so, as my husband's work schedule was previously much too busy. In the past, I would work one or two extra evenings instead, or try to squeeze some extra work time out of a nap/quiet time. I also chose not to take on any large projects for the past year, because I knew I simply couldn't do them and still keep up with everything else.
Aside from those specific work times, I also:
Open my laptop once, very briefly, in the mornings to check in with my HelloMornings Facebook group and to put up the newest post on the Keeper of the Home Facebook page. Then I close it as quickly as I can, before I get myself into trouble. 🙂
Occasionally go on for 30-60 minutes in the afternoon while kids are occupied/having quiet times or maybe for an hour in the evenings, but only if I really need to.
I try not to touch my computer on the weekends to the best of my ability. I break this rule sometimes if there is a time-sensitive project I have going on (like a book launch, or a website re-design or technical problem), or if I've gotten behind due to unexpected circumstances like illness.
I know this may not be the right strategy for everyone. I have a blogging friend that likes being able to attend to things like her emails, while sitting at the table beside her daughter and being available to stop and offer homeschool help and guidance as needed. It really works for her and that's awesome.
Personally, I get distracted and find that I am not able to be effective in either homeschooling or work tasks when I try to do the same. Knowing yourself and being honest about what is and isn't working is crucial. 
Making Work at Home Work for You
I'm pretty sure there is no magical way to make this juggling act easy, but there are definitely ways to make it easier .
In my next post, I'll discuss things like getting the help that you need, making your work time more productive, creative scheduling, keeping your family a priority, and letting go of things that just aren't necessary (any guesses as to what I think those are?). Sound like fun? Make sure to check in for Part 2 next week!
Do you work from home? How do you keep life balanced and has it been worthwhile for you so far? What questions on the topic would you love to have answered?