Managing Life as a Work-at-Home Mom: How to Juggle It All, Part 2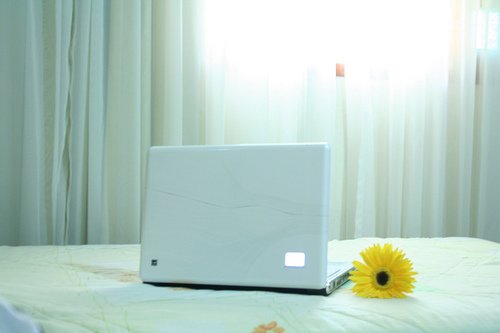 This post is part of a 3 part series. Read Part 1 and Part 3 here.
As I shared last week, I think that working-at-home is an amazing and viable opportunity for many women who wish to (or need to) work but still want to remain at home with their children.
Today, I want to get really practical and start sharing some of the things you can do to really make it work for you. There's no denying that it is a challenge to manage the tasks of maintaining a home and a business, while still having time to care for and love on (and even homeschool) your kids.
Goodness knows, I don't have all the answers, nor do I implement all of these suggestions perfectly. These ideas are the result of 4 1/2 years of trial and error, glaring mistakes, reading good books, and learning from others. Most of them aren't revolutionary. They just work. I need to be reminded of them as much as I want to share them with you.
Getting the Help That You Need
I resisted this for the longest time, for two reasons.
First, we often feel that it is a sign of weakness or that it is unacceptable to get help. Admit it. We want to feel like we can handle everything ourselves.
Problem is, we can't. We need to stop trying to be superwoman, change our attitudes about this and be willing to get the help that we need in order to carry on in a balanced and healthy way.
The second is that I mistakenly believed that I had more time than I had money, and therefore should do everything myself. This is a flawed idea.
If it takes me 6 hours and much frustration to do a design project that is mediocre and may result in less sales or a less professional image, but it takes a professional designer 2 hours to create something stunning and highly effective, that money is well spent. I can focus my time on the things that I excel at, the things that build up my business and ultimately make more money, and her superior design may result in more book sales, more clickthroughs, more pageviews on my website, etc. which in turn might generate income that easily makes up for the expense of the designer.
Making these decisions to hire help becomes easier when you calculate your hourly wage. I know, nobody is keeping tabs of your hours and handing you a neat and tidy paycheck in a home business situation. So, you'll need to calculate it yourself. Figure out the average number of hours that you work per week or per month, calculate the average amount that you earn in the same period of time (your profits, after your expenses), then divide the earnings by the number of hours worked. Voila. You have your "hourly wage".
This calculation was instrumental for me in making the decision to hire my first assistant. If I could earn "X" number of dollars per hour, but could hire someone to take some of the workload off of me for less than what I was earning, didn't it make sense to allow them to do those things, freeing me to do more of the things that grow my business? In both of our (very different) home businesses, my husband and I have found this to be true over and over again.
Does it feel like a risk? Yes. Have we ever felt that we truly didn't have the money? Yup. And I would never, ever suggest that you put yourself into any amount of debt to make such decisions. But, if you can do it without going into the red, and you can see that it could be financially worthwhile when you really analyze it, don't be afraid to hire the help that you need. 
(There are also plenty of ways to make this more affordable- barter or trade services, try hiring virtual help from someone in a developing country for less than you would pay here- more on this in the comments section, find someone who is just starting up their business and charging less in exchange for a testimonial or review, hire a skilled high schooler, etc. but this could be a whole other post in and of itself!)
What Do I Hire Out?
I have an assistant, Lindsey, who works about 5 hours per week and helps me with things like moderating comments, emails, research, book promotion, giveaways, and running my private advertising program. I hire out practically all of my design work, as well as my technical behind-the-scenes website issues and upgrades, to a husband and wife team. I'm completing my 3rd eBook with the help of an eBook designer who is also taking care of all formatting and file conversions, plus I hired a wonderful editor rather than attempting to edit the book myself.
I have a mother's helper who comes once a week for an afternoon. She cares for my children and performs one housekeeping task for me each week, like vacuuming or mopping. As I write this post, I have suddenly found my schedule piled up with some unexpected work for the music school we own, in addition to the blog's deadlines and projects, and so this afternoon I will be making some calls for a house cleaner to come for the next few weeks. I don't usually hire someone to clean, but I have no qualms about doing it when needed, either.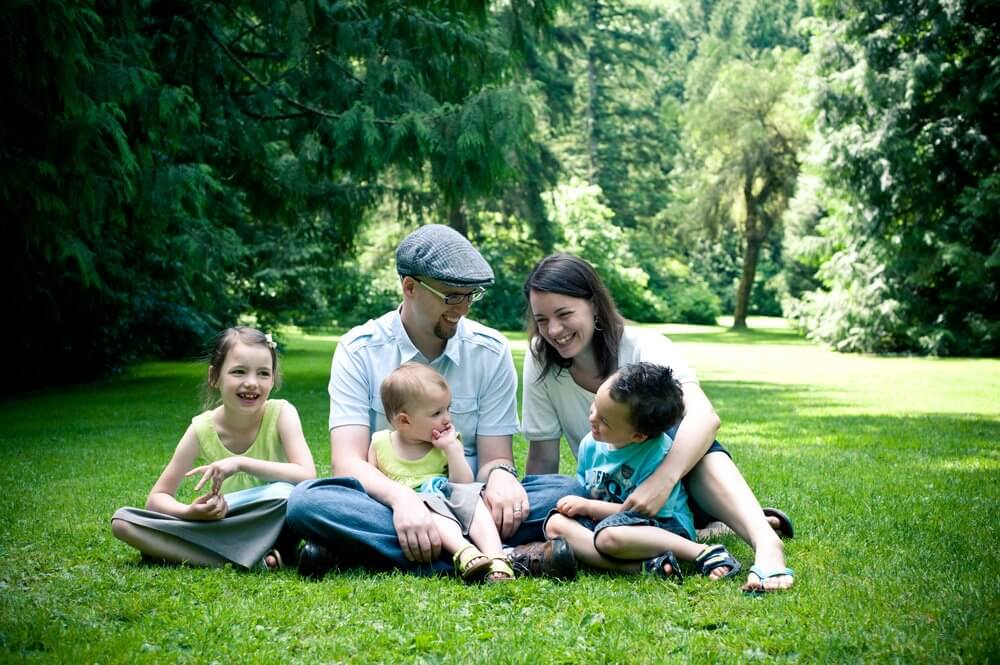 Keeping Your Family a Priority
If there's one thing I have learned, keeping my husband and children a priority is absolutely crucial as a work-at-home mom. There have been seasons where my work kept me too busy and distracted, with little leftover to offer my family relationally and I don't want to every do that again.
These are some of the ways that I intentionally keep my family a priority:
Create my work schedule in such a way as to not be on the computer while I'm with my children. I do this to the best of my ability, and yes, sometimes I do work a little bit when I'm with them, but by and large I avoid this as much as possible.
Our mornings are kept sacred, as a time when I eat breakfast with the kids (and my husband, when he's home), and we focus on homeschool, devotions and chores until lunchtime. No computer allowed, unless it's for homeschool purposes.
My husband also works from home, and so we work hard to communicate about what we each need, help each other out in hectic seasons, and take turns having special time with the children. We really have to respect one another's work space and needs, and the better we get at calmly expressing those needs and coming up with solutions together, the better we work as a team.
Learn to walk away. When I used to work on the computer near my kids, I found myself going into "uh-huh" mode too frequently. They became frustrated because they knew I wasn't really paying attention, and I became frustrated by being interrupted. That's why I don't do that anymore. If I do happen to pull out the computer when they're with me, I have to be willing to shut it and walk away to give them 100% of my attention if they need it.
Take time off when you need it. As a family of entrepreneurs, sometimes we just need to call a family day and leave the work behind. We do this occasionally- stop homeschool, plan something fun and just get out of the house together. We always find it refreshing. Holidays are important, and over Christmas, I took a week where I barely even checked my email, let alone did anything else. I'm also planning to take a one-month maternity leave when this new baby arrives in the next 4-6 weeks (but don't worry- there will be plenty of fantastic content, from both myself and other writers).
I simply had too much to share to keep this to one post, so next week I'll share more about working productively, scheduling work time creatively, letting go of things that aren't necessary, and also give some recommended resources.
Do you have a hard time choosing to get the help that you need (this actually applies to all moms, not just ones that work from home)? How do you keep your family a priority in your schedule and daily routine?
Top image by Marina Pics. Other image is our family this summer.