Who Says You Need To Can Beans?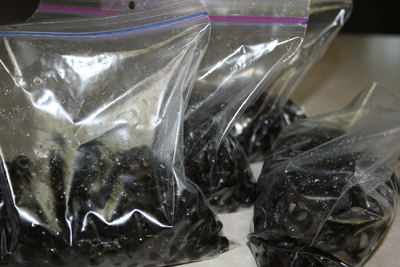 While I'm on the topic of beans and legumes, I thought I'd show you the bags of black beans I prepared for the freezer last night.
For those who find it a bit too much to constantly prepare dry beans (or find that they end up eating less beans because they forget to soak and cook them ahead of time), here is my simple solution:
Cook extra and freeze them!
Whenever I am preparing dried beans, I always make at least 2-3 times the amount I need (or even more). Once they're cooked and cooled, I just scoop them into baggies in 1 cup portions. Then I toss them in the freezer. Done.
I initially thought that the texture of these beans would be really strange, but was very surprised to find that they're just fine! I have done this with pintos, kidneys and black beans quite frequently (I think I've also done it with chickpeas on occasion, though my vague recollection is that they don't freeze quite as nicely) and have never noticed any significant difference once they've been thawed.
This makes it so easy to use my frugal, healthy dried beans as a "convenience" food, to whip up some kind of wraps or taco salad or fast soup.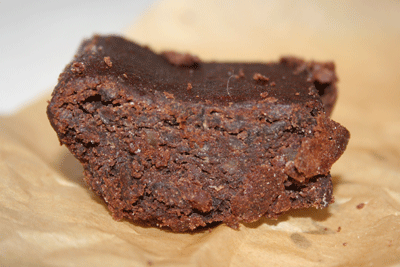 Or, if you're in the mood for something sweet, why don't you try these unique but delicious Black Bean Brownies that I made again this week? Don't knock it til you've tried it (my husband wasn't so sure, but he thinks they're amazing).
Does anyone else freeze their cooked beans? If so, how do you find them once they're thawed and which varieties have you tried freezing?