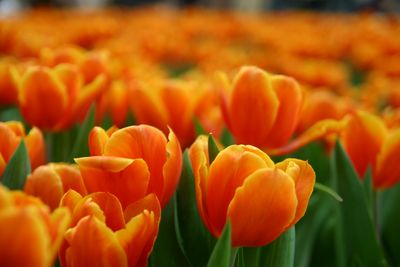 What a wonderful weekend… ahhhh.
First of all, our tenant issues have finally been resolved. She moved out this Saturday, praise God! Though we are sad that it had to end that way, as we recognize that she simply needs Christ just as we do, it was necessary for both safety and health reasons. We are grateful that it went on only as long as it did, and I can barely express to you the sense of peace and rest that came over me and our home that day.
If there is one thing that I always feel whenever a trial comes to an end, it is that I wished I had trusted God more. Can anyone relate? It is rare that I feel that I have truly put all of my hope and trust in Him, rather than allowing some anxiety and worry to creep up into my heart. It is so helpful for me to remember circumstances like this, and how faithful God was to care for us and provide for our needs, for the next time I am a similarly trying situation.
We had a somewhat expected guest arrive a bit unexpectedly this weekend (the dates had been a little unsure). I was worried about what I would serve, since I hadn't planned anything special and we are having an "Eating from the pantry and freezer" month, but all was well. I was able to serve up some great dishes and no one was the wiser. 🙂
We were invited out for both Sunday lunch and dinner, which was so nice. For lunch, we had an impromptu time with friends we haven't seen much of lately, and it was so good to reconnect and enjoy their hospitality. Dinner was a birthday party for one of my husband's childhood friends, and as always, his wife went all out with an incredible dinner and dessert that left us happily stuffed! 🙂
On Saturday I was also able to get out in the morning to a used homeschool curriculum booksale, which was so fun for me! I found several excellent books that should do us for science over the next year, and I will supplement them with library books and internet projects. We're going to focus mostly on weather (clouds, water, natural disasters, precipitation, etc.), doing fun experiments and making some lapbooks. We're also going to mix in some geography, studying a bit about land, oceans and seas and rivers, climates and what different parts of the world are like (hot, cold, desert, icy, forest, etc.).
I'm still looking for my Rod and Staff readers (I need the entire Gr.1 set, and I picked up the first Gr.2 reader at the sale), and my next challenge is settling on a math curriculum to begin this spring. I would also like to find some appropriate missionary and/or stories from different cultures for our read-alouds (once we finish the Little House on the Prairie series, which we're half done).
Saturday night was as relaxing as they come… with my husband out visiting with our guest and a few other guys, I stayed home and determined I would not work on my ebook (as I've spent most of my free nights doing the last month or two). Instead, I ran out after dinner to a local bookstore where I had a gift certificate and purchased a book I've been wanting to read for over a year, Animal, Vegetable, Miracle: A Year of Food Life. I made myself some incredible raw milk/raspberry/blackberry ice cream and sat down for a simple night of reading. Oh, it felt soooo good!!!
Sunday we heard an excellent sermon on withstanding temptation, and I was so encouraged by the reminder to fill ourselves up with Christ, not leaving empty, needy places where temptations can so easily overpower us.
And to top it all off, I spent an hour on Sunday afternoon (between friends houses- busy, busy!) doing one of the things I love so much… gardening!
I've had to avoid gardening so far this season, for safety reasons (my husband didn't want the children or I in the backyard without him). I sadly agreed that it was a good decision, but oh, to finally get out to my garden and start digging was sheer bliss! Not only that, but it feels as though spring has truly come, and the whole weekend was just beautiful, sunny and fairly warm during the daytime. Does it get any better than this??? 🙂
I may be busy this week, what with tilling up the garden and getting a lot of my seeds in, but it will be such a good sort of busy. I'll make sure that I get back this afternoon to post up my meal plan for this week, and to let you know how we're doing with our "Eating from the pantry and freezer" challenge!
Until then, my garden is calling me…