Enjoying the Blessings of Today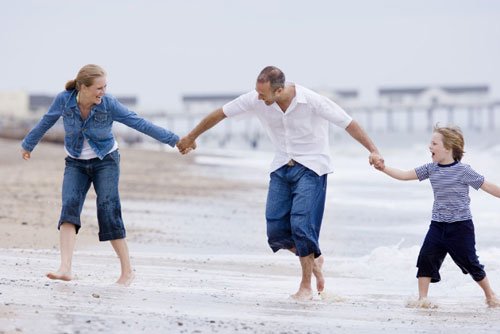 Guest Post by Amy
It seems that I have learned so much about myself and my walk with God since becoming a mom!
One day I was watching my son, Joshua, eat some crackers. (He absolutely loves crackers!)  When he started eating the ones that I gave him, I noticed that he wasn't even really enjoying them. He was shoving them in his mouth as quick as he could so he could get more!
When he got more, he still had his eyes on the ones that he didn't have while he was eating the ones in front of him. He wasn't able to enjoy what he was already given, because he was too busy looking forward to what he was going to eat next.
I sat there thinking about how silly he was being, and then it dawned on me that I often do the same thing! I don't necessarily do this with food, but I do this with every day activities and with life in general. God showed me the other day that I am often too busy or pre-occupied to enjoy what's going on in the moment.
It's easy for me to get lost in laundry, dishes and the day-to-day routine of life. I often find myself "dreaming" about the days when my children are bigger, and I'll have a little more time to pursue some of the dreams that are in my heart.
For example, I hope to someday write a devotional. Right now I have my blog that I update 1-2 times a week. That's all I seem to be able to do without letting my responsibilities as a wife and mother slide.
It seems as though there are a lot of women out there who are able to pack in so many activities during the day and still stay on track. I don't seem to be one of those women! No matter how much I try, I don't seem to be able to juggle many "extra" things before God taps me on the shoulder to point out that my priorities are out of balance again.
Consequently, I often find myself dreaming about the day when I'm able to spend more time doing what I'm unable to find time for now. I know that there's nothing wrong with thinking about my future, but I often find myself unable to enjoy what's going on now, because I'm wishing for the future to come. If I'm not careful, I can sometimes find resentment building up in my heart when I start to feel like I'm the only one whose dreams are being put on hold. (Ouch! That sounds terrible, I know!)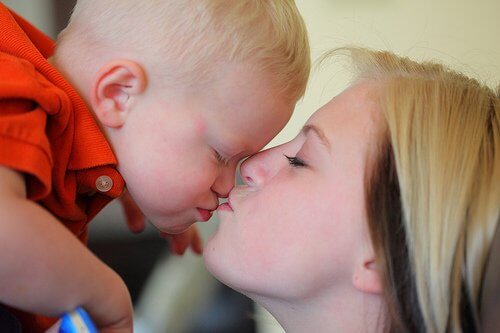 Image by Pink Sherbet Photography

Focusing on the Present, Not the Future
God has been gently reminding me that I sometimes neglect to enjoy the blessings that He has already placed in my life! The future will come, but I don't want to get there and realize that I didn't enjoy one of the most important parts…raising my children!
I love my children, and I consider them wonderful gifts from God! My son will be 4 in just a couple of weeks, and my daughter is almost 9 months old! Yes, my family has many challenging days along with all of the good ones, but I've been praying that God shows me how to enjoy my life and family no matter what kind of day we're having.
I tend to be such a planner that I often think more about the future than the present. I'm starting to make a point to step back and watch my children play. I'm purposefully paying more attention to the little things that make my children unique.
For example, my son and I were in a department store the other day, and I found him dancing to the music playing over the store intercom! The people around us were smiling and chuckling a little. The more they stared, the more he danced! Normally, I would have let that moment pass by while I was thinking about all of the things I needed to get done before we went home. Instead, I stopped to admire the cute little entertainer that God has given me.
I am learning to take my frustrations, worries, fears, anger, and overwhelmed feelings to God on a regular basis so I can be a better wife and mother. I thank God for showing me how to pay attention and recognize the blessings that I have each and every day – even if it's hidden in the "routine" of daily life!
Are you enjoying and purposefully noticing the "little things" that encompass the season of life you're in today?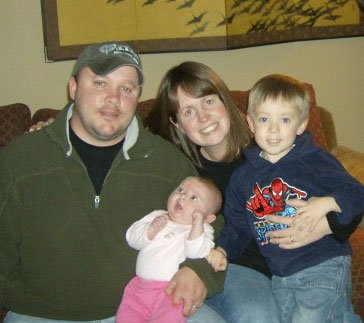 Amy and her husband of 6 years live in PA with their 3-year-old son and 8-month-old daughter. She has a growing passion to help women discover who they are in Christ and find freedom in becoming who God has created them to be. While growing up, Amy thought Christianity was all about following impossible rules and looking like she had it all together on Sunday mornings. She has since realized that following Jesus is all about her relationship with Him, not trying to be perfect or putting on an "act" around everyone else. In her blog, "My Purpose In Him", Amy shares her journey in becoming the wife, mother, and follower of Jesus that she is created to be.
Image by TheraHealthNetwork.com