A Two-Week Summer Meal Plan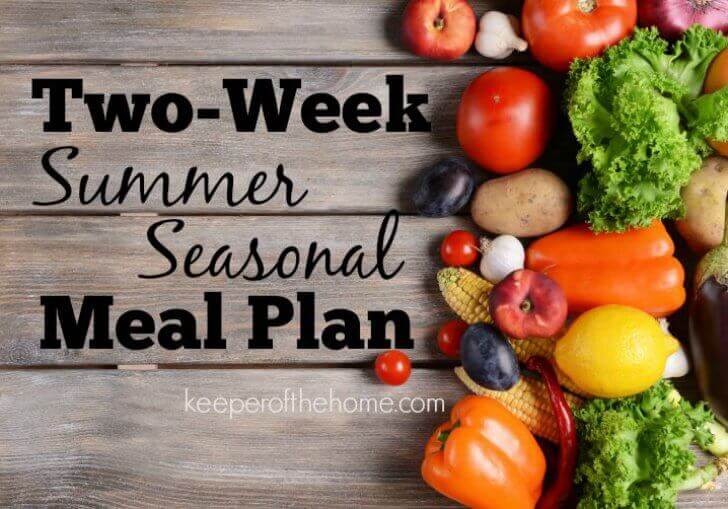 By Emily McClements, Contributing Writer
It's the time of year where the local Farmer's Markets and our gardens have begun to overflow with the season's harvest which make it the perfect opportunity to incorporate a wide variety of produce into our meal plans!
I want my family to enjoy as many of the different fruits and vegetables that are in season right now as possible. My kids will easily devour an entire carton of raspberries or blueberries almost as soon as I wash them and set them out. But, they haven't developed an appreciation for some of the other summer produce, like zucchini, tomatoes, and beets yet. I'm hoping that serving them lots of delicious produce in different ways this time of year will continue to expand their palates.
I've put together enough recipes for a two-week Summer Meal Plan to include as many of the flavors of the season as I could. Use these meals as a jumping off point to create your own Summer Meal Plan!
Summer Meal Plan
Breakfast
Start off your day right with all the fresh veggies and sweet and juicy fruits of the season!
Make double batches of the pancakes and muffins to use for quick and easy breakfasts next week. And feel free to repeat any of the quick and easy breakfasts if you need to.
Quick & Easy
Yogurt and granola with sliced peaches*
Smoothies with fresh fruit and veggies and scrambled eggs
Oatmeal with fresh blueberries and peaches
More Time, Worth the Effort!
For mornings when you have a little bit of time:
Lunch
My favorite lunches involve either eating dinner leftovers just as they are, or remaking leftovers into another delicious meal.
Dinner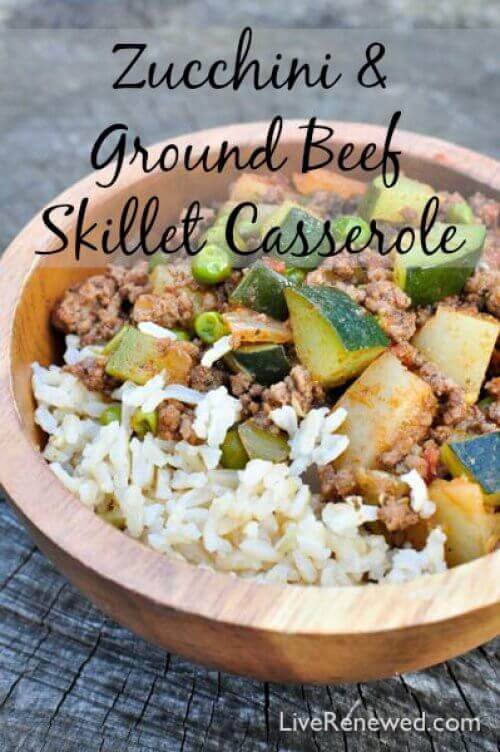 Quick & Easy
More time, worth the effort!
These dinners take a little more time, but are definitely worth the effort!
Desserts
Vanilla Ice Cream with peach slices (mmmmm, one of my absolute favorites!)
Snacks
Recipes above marked with * would be great for snacks too!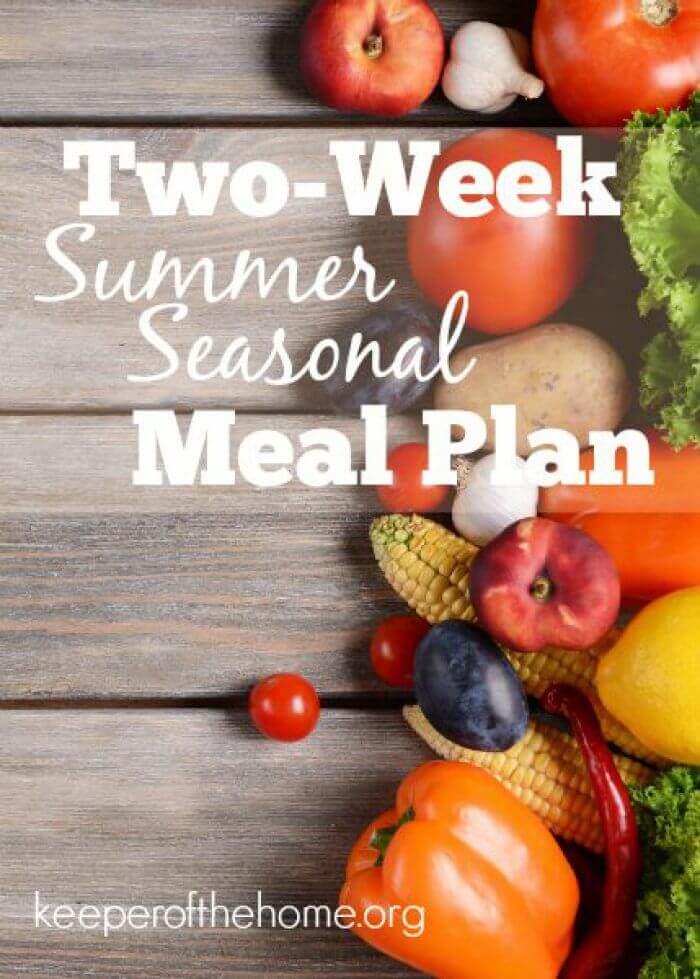 What's your favorite recipe to use in a summer meal plan? Share it with us in the comments so we can all try it too!