Top 10 Money-Saving DIYs of the Year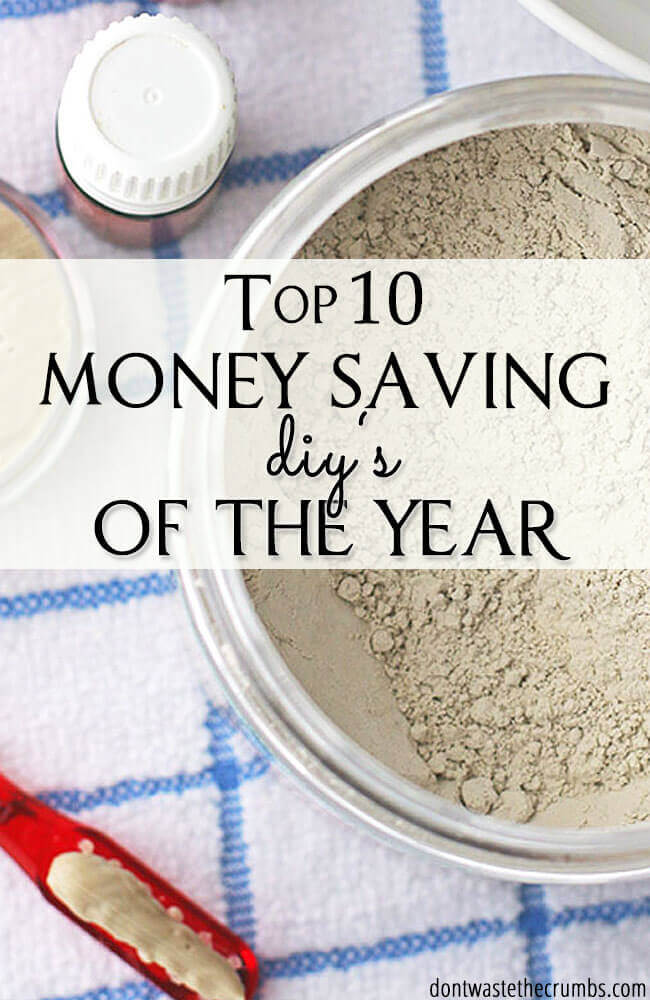 By Tiffany Terczak, Contributing Writer
As a kinda crunchy mom, I like to make things from scratch… so long as it's worth my time and actually SAVES me money in the long run.
That's a tough disclaimer to get over, especially since you don't really know if it's worth your time and money (and effort!) until AFTER you've invested the funds into the materials and AFTER you've the spent the time actually doing the tutorial.
To make matters worse, I want to get the most out of every DIY I do. If I have to spend an hour making something from scratch that I'll only use once a year for five minutes, I won't do it.
But if it takes me 5 minutes and lasts me a month and saves me 60% every time (like my homemade toothpaste does), then I'm all-in!
So how do you know what DIYs are worth it, and which ones aren't?
You listen to those who have been there, done that!
I've gone through TONS of DIY tutorials in order to truly bring you the best of the best, and in order to make "the list," they had to meet this criteria:
relatively quick and easy to do
10 ingredients or less AND no wacky or weird ingredients
saves money
These, my friends, are the best money-saving DIYs of the year. These are the ones worth your while!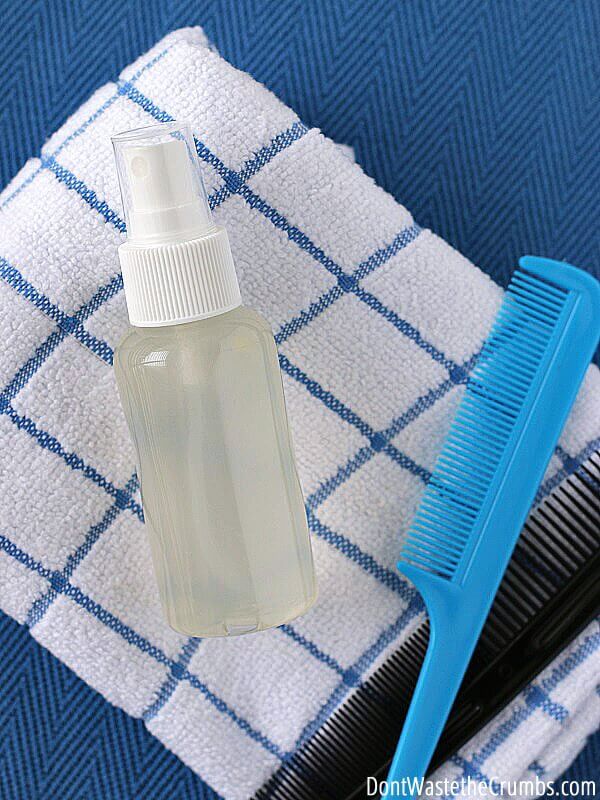 Top 10 Money-Saving DIYs of the Year
Time: less than 10 minutes
Number of Ingredients: 6
Saves: 60%
Note: This recipe makes peppermint, lemon and orange. Use this one for cinnamon!
Time: less than 1 minute
Number of Ingredients: 2
Saves: 100%
Believe it or not, you can REALLY make this for free if you make your own apple cider vinegar using apple peels and cores!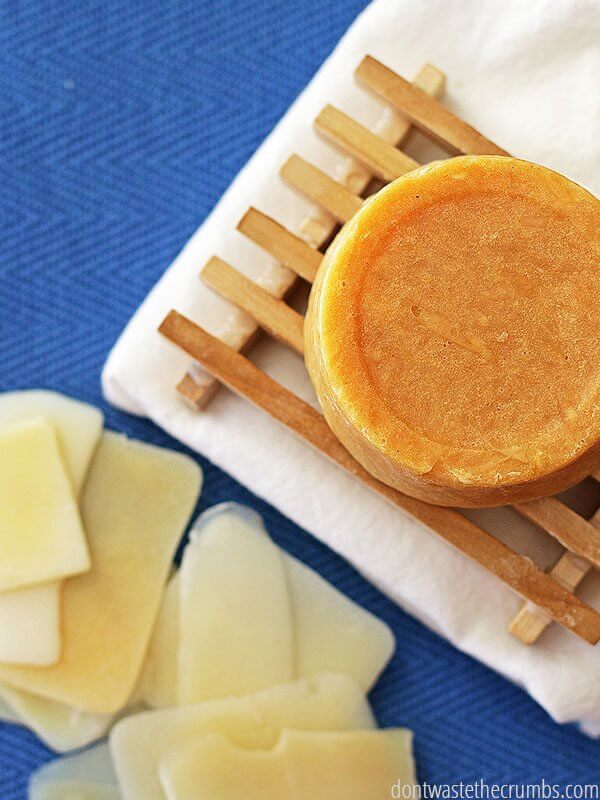 Time: 5 minutes
Number of Ingredients: 7
Saves: 100% over store-bought (since you're using ingredients you already have in the kitchen!)
Some readers use this as powdered foundation like me, but others have modified the colors to use as loose powder to save even more!
Time: 10 minutes hands on, 2-3 weeks cooling
Number of Ingredients: 2
Saves: 100%
Making a new bar of soap from scraps is really getting the most bang for your buck – which frees up funds to buy better quality soap!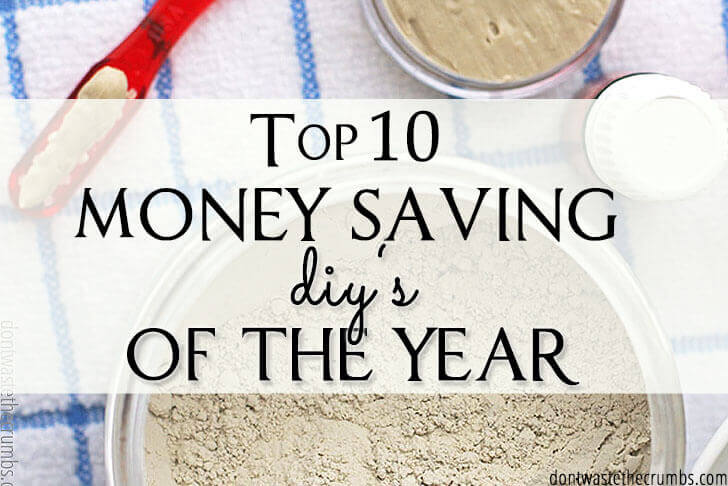 Time: 4 minutes
Number of Ingredients: 5
Saves: 95%
Again, this bleach alternative recipe uses ingredients you already have at home. Squeeze out every bit of savings by buying lemons when they're on sale!
Time: 2 minutes
Number of Ingredients: 2
Saves: up to 95%
This DIY pulls double duty as both a room AND carpet deodorizer. I make a double batch, vacuum with half and set the other half out for a clean smelling room!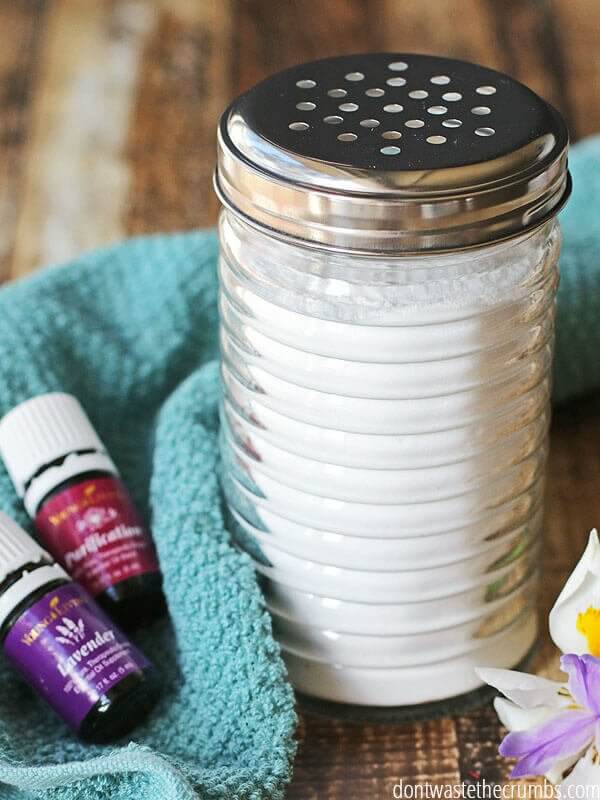 Time: 3 minutes
Number of Ingredients: 4
Saves: over 90%
One perk of this DIY is that you can use any soap you'd like. We prefer a gentle soap for homemade detergent since my skin tends to be sensitive, but feel free to use what you already have!
Time: 2 minutes
Number of Ingredients: 4
Saves: over 80%
There are TONS of uses for castile soap, so you'll definitely get your money's worth out of making your own all-purpose cleanser. Plus with this all-in-one cleaner, you're not spending money on all sorts of "special" cleaners!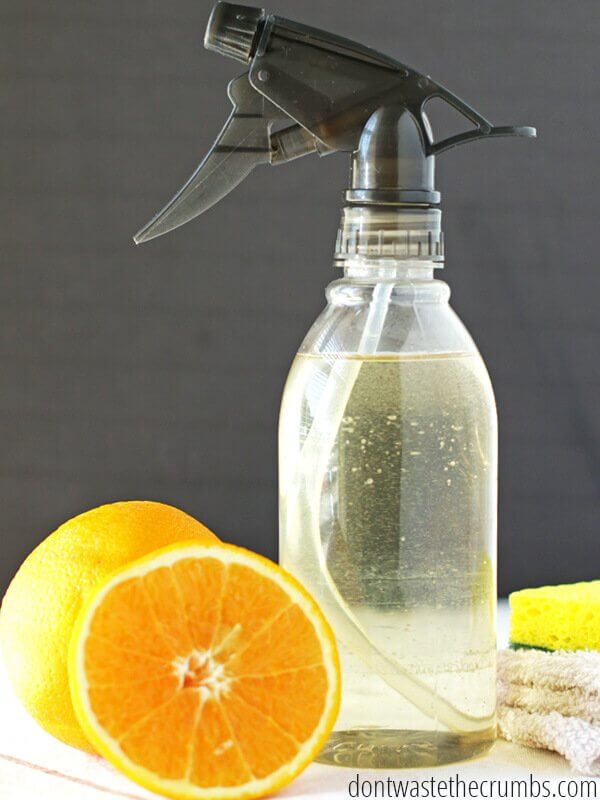 Time: 3 minutes
Number of Ingredients: 2
Saves: over 50%
This recipe goes beyond the bathroom and works on stainless steel, removing tarnish from silverware and even stains on your pots and pans!
Time: less than 1 minute
Number of Ingredients: 1
Saves: 95%
A little bit of this one-ingredient beauty item goes a long way, and since you likely have what you need in the kitchen, there's no added expense. (If you're making the powdered foundation above, you might as well make this homemade tinted moisturizer too!)
What DIYs are your favorite? Which ones save you time AND money?