Herbal Nurturing: A Family Healing & Learning Guide (A Giveaway)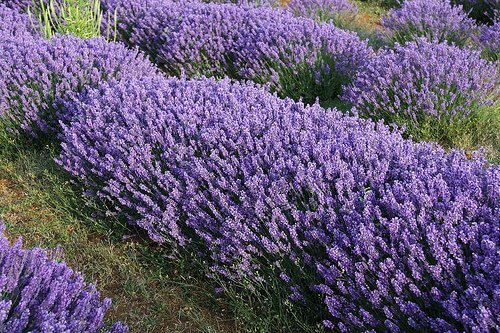 Guest Post Written by Michele of Frugal Granola
Have you been inspired by this "Month of Natural Home Remedies & Illness Prevention" on Keeper of the Home? I love the wealth of wisdom all the writers have contributed, to assist us in blessing our families!
If you are wondering where to start, and how to incorporate natural remedies into your homemaking routines, I would love to invite you into my kitchen with a glimpse into my new book, "Herbal Nurturing: A Family Healing & Learning Guide:"
"Slippery Elm. Tea Tree. Lavender. Rose Hips. Peppermint. Chamomile.


These comforting smells (and more!) surround our family on a daily basis, as we nurture wellness in everyday life. Many of our favorite herbal remedies come fresh from our garden or the surrounding wilderness of our rural home.

I would love to invite you into my kitchen, to stand at the stove with me, with children underfoot, as we sip herbal tea and mix up the latest "brew" for our families and friends. It is my hope that this book will serve as a "friend along the journey" toward wellness, and assist you in equipping your family for life-long learning.

As we prepare and administer natural remedies, our family savors the opportunity to participate in the miracle of God's healing. God designed plants to miraculously use nutrients in soil, sun, and water to produce healing properties for our bodies. What a blessing!

We strive to honor our Creator in our stewardship of this incredible blessing, as we seasonally plant, harvest, store, and partake. Herbal remedies can be a natural and affordable option in the midst of a society filled with expensive, chemical-filled "medicalized" treatments.

In your pursuit of wellness, I urge you to always seek the root of any issue; don't merely try to treat symptoms without ascertaining the cause. Strive for holistic wellness, with a strong foundation of nourishing real foods (make sure to rule out food allergies/sensitivities!), rest, fresh air, exercise, prayer/worship, chiropractic maintenance, and supplements (such as cod liver oil and probiotics)."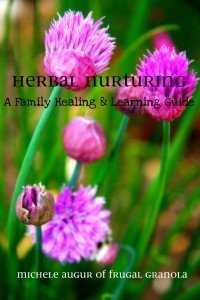 As our family has pursued simple living over the years, we have enjoyed blessing our family and friends with the gift of natural remedies. We love sharing the joy of discovering God's creation, as well as serving others alongside our children.
Whether you are feeling intimidated by preparing herbs for the first time, or just looking for some additional resources to use your existing herbal pantry, the goal of "Herbal Nurturing" is to serve as a resource for equipping you in the basics. You can focus on sharing life with your family, and have a "natural first aid kit" at your fingertips when the need arises.
It is my hope that this book will be a blessing to you as well, in helping your budget, health, and homeschooling!
We are excited to offer three copies of Herbal Nurturing in a giveaway to Keeper of the Home readers!
Would you like to win? Here's how:
1) Leave a comment and tell me why you would like to win this book!
2) Subscribe to Michele's blog Frugal Granola, as well as to Keeper of the Home, either by RSS or by email (or let me know if you already do).
3) Share about this giveaway on your blog, or through your favorite social media (you can find Frugal Granola on Facebook and Twitter). One extra entry per social media share.
Giveaway ends Monday, October 25th. Giveaway has now ended.

Image by Dave Catchpole